Corey Liuget is a cornerstone of the Chargers defense.
A captain for the first time in 2015, the 26-year old defensive tackle will be counted on once again to play a key role on a revamped defensive line in 2016.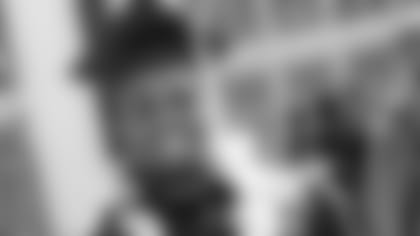 But there is more to Liuget than being a football player.
He is also a son and a father to three young children, all of which motivated him to continue his education each offseason at the University of Illinois.  After five years, Liuget earned his degree in sociology over the weekend.
"That was an unforgettable moment," he said after returning to Chargers Park.  "It was surreal; having my mom there, and now three of her five kids graduated college.  To grow up in the situation I grew up in and now get my degree, it was an indescribable feeling.  It was a feeling of joy, comfort and happiness. I have three kids, and this is a new beginning for my whole family.  It's breaking the chain of people not wanting to do more and do better in their life."
Liuget's thirst for knowledge isn't over. In fact, he plans to continue his education in future offseasons by pursuing a master's degree.  Right now, he is evaluating options for programs to determine whether he will concentrate on business or religious studies.
"I always wanted to study cultures and the difference between them.  Why we are better in certain areas than other countries, and why others have more success in other areas.  There are so many differences in medicine and technology.  And more so, I found it interesting (how) the education system here in America is compared to other countries.  I think we do a horrible job in some areas, and we need to improve it to help build a better infrastructure for our future."
While continuing his education, Liuget's commitment to the Bolts has never wavered.  Even though there is more to him than football, he is dedicated to being one of the best defensive tackles in the NFL.
"This is something no one can ever take from me.  My kids can go off to school and go get a degree like daddy.  And I did it for my mom.  I'm a mama's boy, and I made a promise I would get my degree. I was able to balance the two by staying disciplined. I have goals in mind.  Winning games is what I'm here for, and that's what I'm committed to doing."