Chargers Official App | Los Angeles Chargers - chargers.com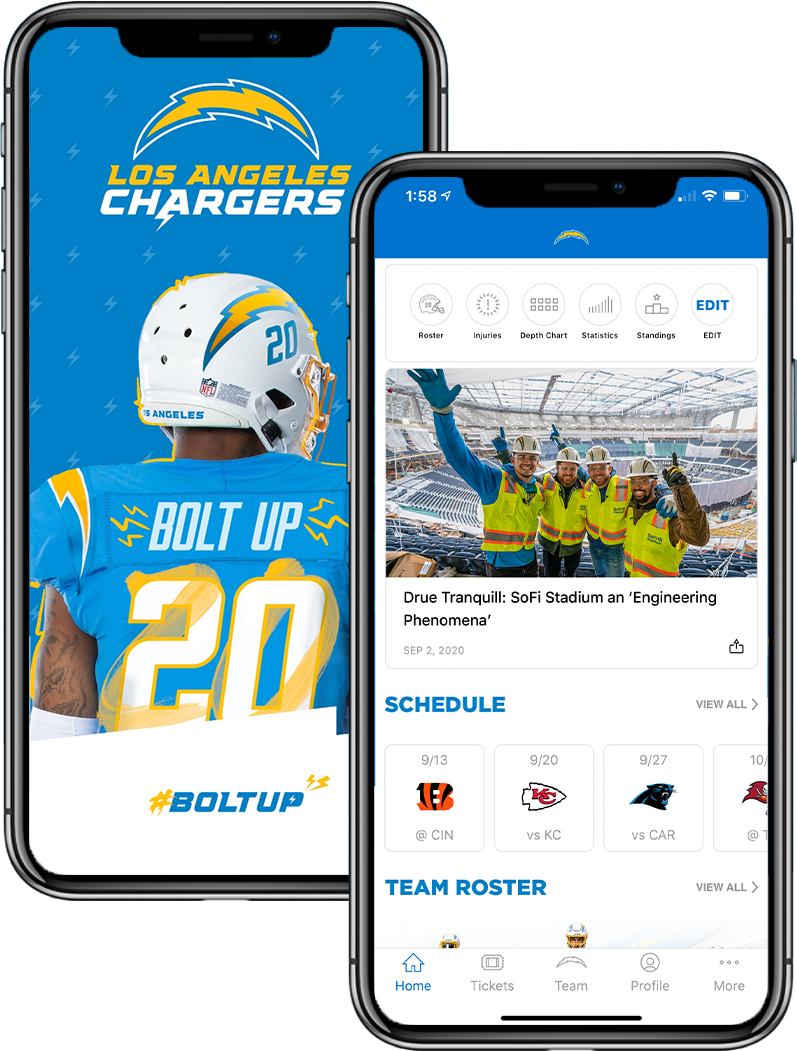 Download the Official Chargers App!
Are you looking for live game action, up-to-the-minute highlights, breaking news and more? Then don't miss a minute of the action with our official Los Angeles Chargers mobile app. Follow real-time statistics from every drive, watch your favorite Chargers programming on-demand and live press conferences.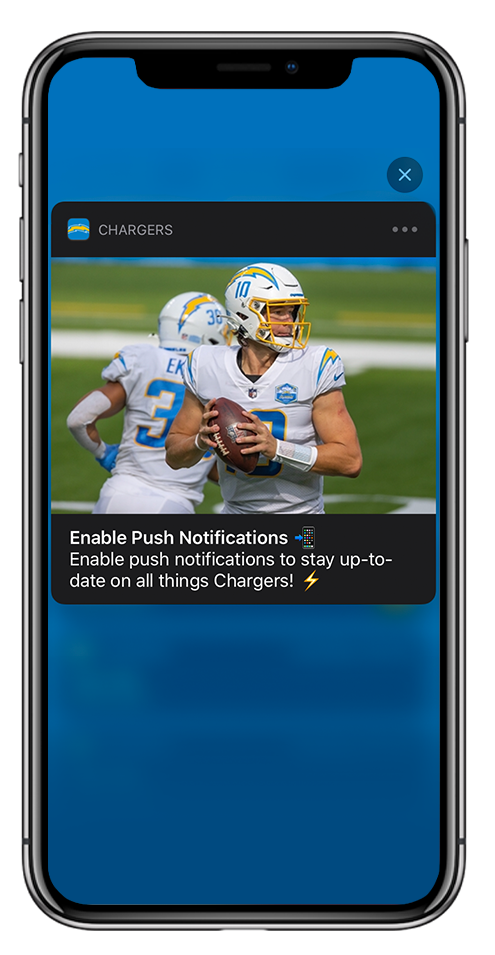 STAY UP-TO-DATE
Your official source for all news, transactions, injuries and more, delivered right to your phone. Never miss the latest mobile notifications.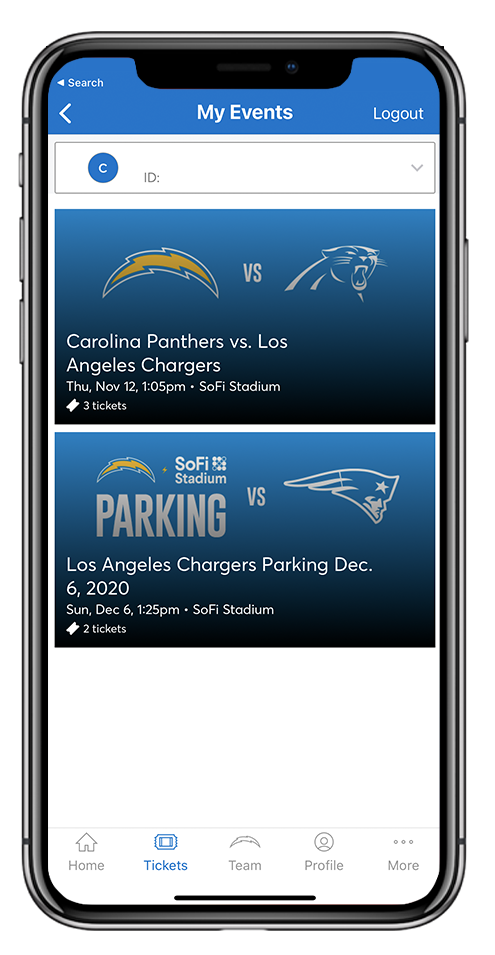 MOBILE TICKETING
It's simple access to your tickets. With mobile tickets you have the easiest and safest way to get into the game.