Chargers Community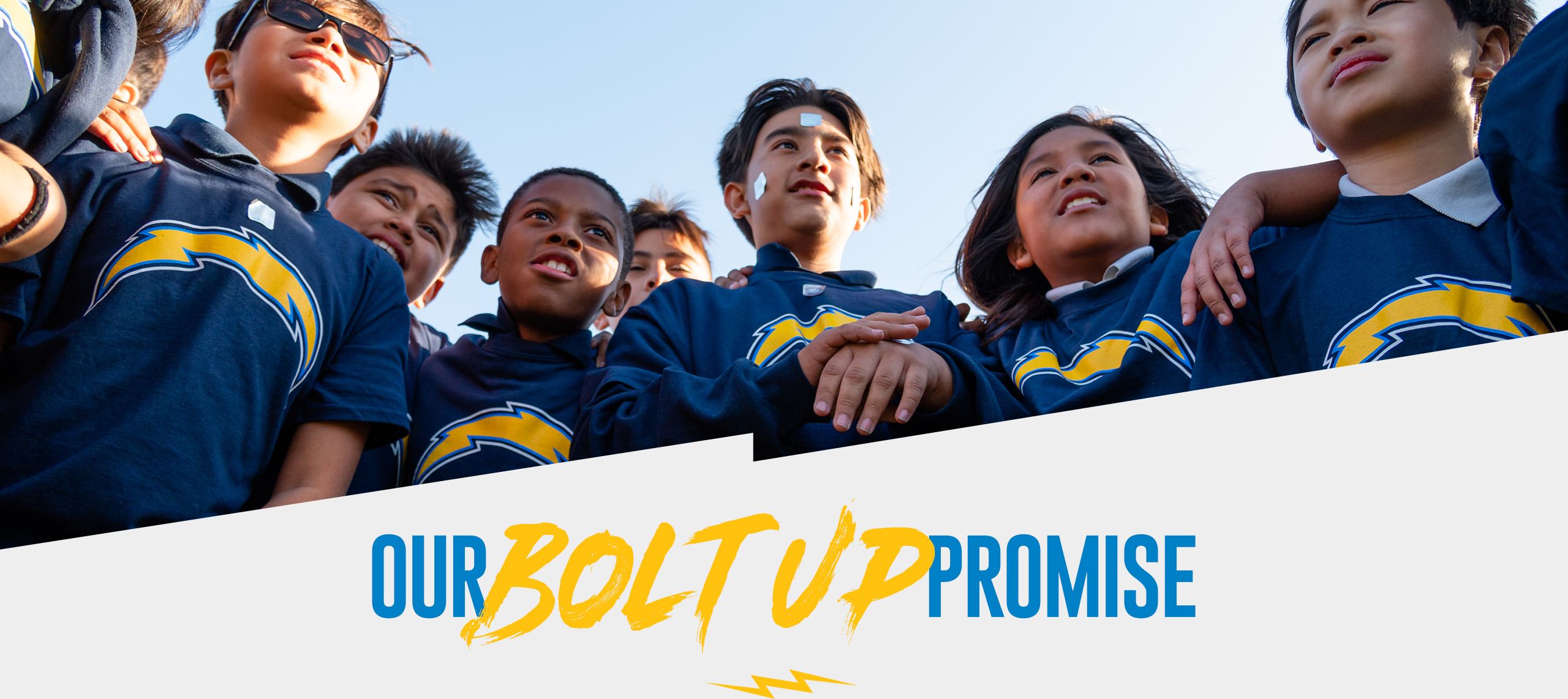 The Los Angeles Chargers and the Chargers Impact Fund Bolt Up for our Southern California communities every day. Bolt Up is more than a symbol or a phrase, it's a call to action, a promise to our fans, neighbors and region. We Bolt Up by partnering with and supporting nonprofit organizations providing direct services which build healthy, empowered communities for our region's youth, families, pets and so much more.
⚡️For decades, the Bolts' Community Team has been working in the community to help kids achieve their dreams! Through a network of community and team based programs, kids have experienced increased access to sports, dental health care, back to school needs and educational opportunities. The Bolts' Community Team is also an active supporter of our military, veteran and first responder communities – always ready to step in and assist when emergencies strike our region.
⚡️The Chargers Impact Fund is committed to helping families thrive in and around Los Angeles. Alex and Faye Spanos firmly believed a solid family foundation was critical to success. That's why the Chargers Impact Fund in partnership with fans, volunteers and donors, continues to honor their legacy by building strong support structures for youth, families, and their communities across Southern California.
Click below to learn more about the Bolts' Community Team programs and the Chargers Impact Fund.