The 2023 New League Year is here, as the NFL's free agency period is off and running.
Keep track of all the Chargers roster moves with this one-stop for all signings and transactions.
Here is the 2023 Chargers Free Agency Tracker, which will be updates once moves are made official by either the Chargers or other NFL teams.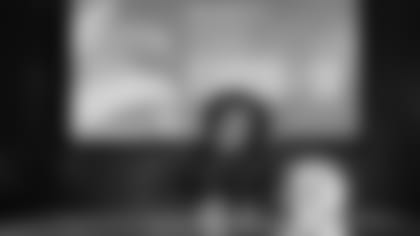 Eric Kendricks
The Chargers have added a vital piece to the middle of their defense with the signing of linebacker Eric Kendricks. A 2019 First-Team All-Pro and Pro Bowler, Kendricks started 113 career games and had 900-plus career tackles in eight seasons with the Minnesota Vikings. The 31-year-old should also still have plenty of juice left in the tank as he continues his career in Southern California and close to where he starred in college at UCLA.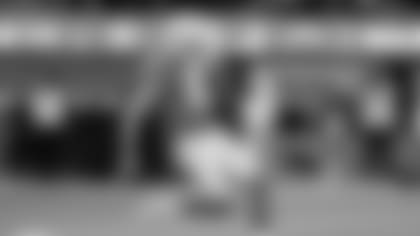 JK Scott
Scott's overall numbers might not rank near the top of the league, but his hangtime was a major weapon for the Bolts in 2022. That skill allowed the Chargers to rank first in the NFL with just 3.1 yards allowed per punt return. Bringing Scott back is a big move for the Bolts, who should have high expectations on special teams going forward.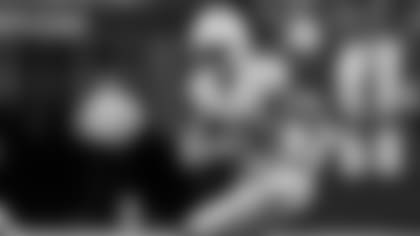 Donald Parham, Jr.
Parham has battled injuries in the past few seasons, but has seven touchdowns in 40 career games. Now that the Chargers re-signed the tight end, Parham should provide depth and play-making ability due to his rare size and athleticism.
Trey Pipkins III
Pipkins was a bit of a project out of Sioux Falls when the Chargers took him in the third-round of the 2019 NFL Draft. But he progressed in each of his past four seasons, none more so than the 2022 season when he won the starting right tackle job in training camp and started 14 games. Pipkins' return gives him a chance to reach his full potential in the next few seasons, something he's more than capable of doing.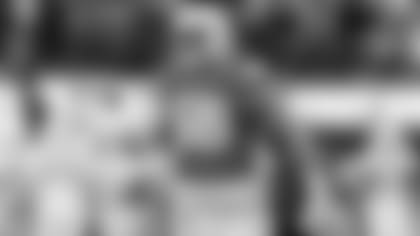 Morgan Fox
Fox posted a career-high 6.5 sacks in 2022 after signing a 1-year deal with the Chargers. Fox's return should pay dividends in the locker room and on the field, where his versatility will play a crucial role up front for the Bolts defense.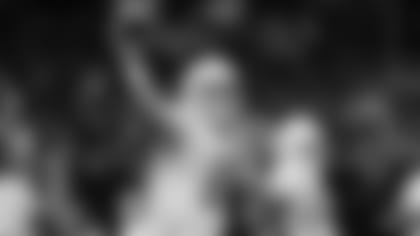 Easton Stick
Stick has played a vital role behind the scenes and on the practice field in helping all facets of the roster prepare for game day. That includes working with Justin Herbert in meeting rooms and on the sideline on game day. Stick will now get a chance to take on a bigger role as he is likely to be Herbert's backup in 2023.
Cameron Dicker
Dicker thrived as a rookie kicker in 2022, hitting 19 of 20 field goals and all 22 extra points in 10 games with the Bolts. His return means the Bolts could have a kicking battle later this offseason.
Foster Sarell
Sarell made his NFL debut in 2022, starting three games at right tackle this past season.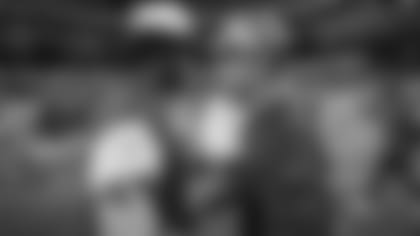 Dolphins acquire CB Jalen Ramsey in trade with Rams
The AFC got even tougher when Miami added star cornerback Jalen Ramsey to their roster in a trade. The Chargers will see Ramsey, whom Chargers Head Coach Brandon Staley knows well, at SoFi Stadium in 2023.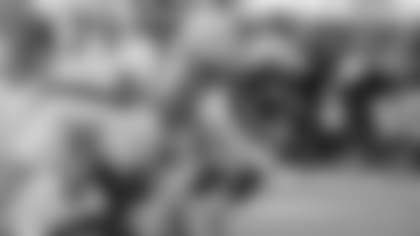 Chargers AFC West foes add big names to respective rosters
The Broncos beefed up their offensive line, the Chiefs focused on the tenches and the Raiders have a new quarterback. The Chargers have been bust making moves, but so too have their division rivals. Here's a look at where the AFC West stands after the first few days of free agency.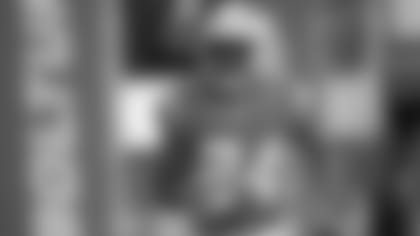 Nasir Adderley
A 2019 second-round pick, Adderley played in 50 games (with 44 starts) over the past four seasons.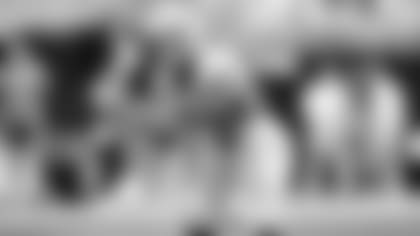 Bryce Callahan
Callahan signed as a free agent a year ago and led the Bolts with three interceptions in 2022.
DeAndre Carter
Carter had the best season of his career offensively (46 catches for 538 yards) and on special teams (11.7 yards per punt return).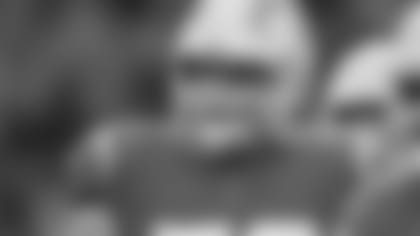 Will Clapp
Clapp made three starts at center after signing as a free agent a year ago.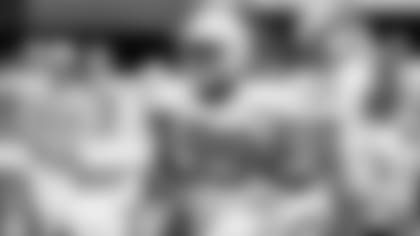 Christian Covington
Covington appeared in four games and was a solid run defender before a torn pectoral ended his season.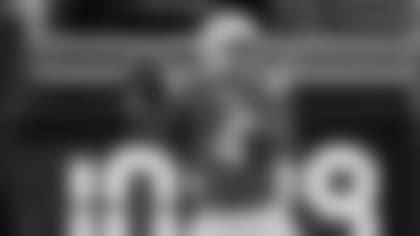 Chase Daniel
Daniel, who entered the league in 2009, spent the past two seasons as Justin Herbert's backup.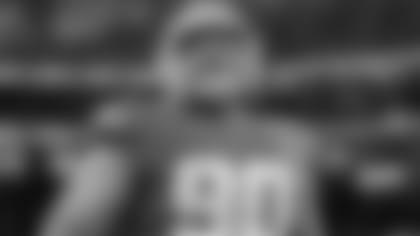 Tyeler Davison
Davison played in six games after being added to the roster in mid-November due to injuries.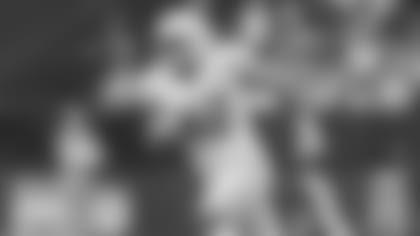 Troy Reeder
Reeder was a key special teams contributor after signing a one-year deal a year ago.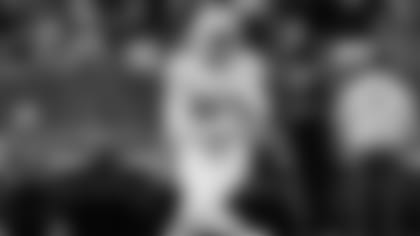 Richard Rodgers
Rodgers, added to the practice squad in early September, appeared in 10 games before an injury ended his season.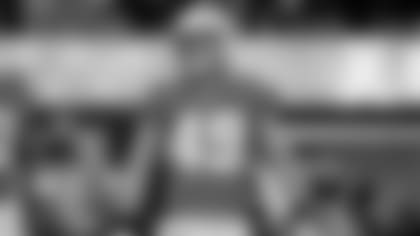 Drue Tranquill
A 2019 fourth-rounder, Tranquill produced the best season of his career in 2022, leading the Chargers in total tackles while also recording a career high with 5.0 sacks.
March 21 Update: Tranquill signed with the Chiefs.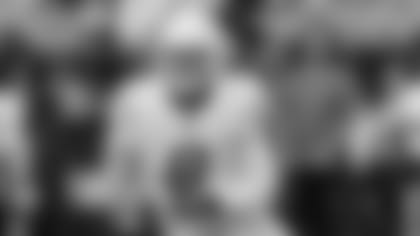 Kyle Van Noy
Van Noy, whose leadership was crucial to the Chargers making the playoffs, ended the regular season on a five-game sack streak.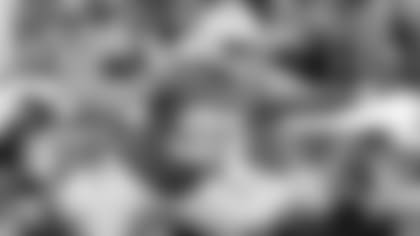 Joe Gaziano
Gaziano appeared in 21 games (with one start) in the past three seasons.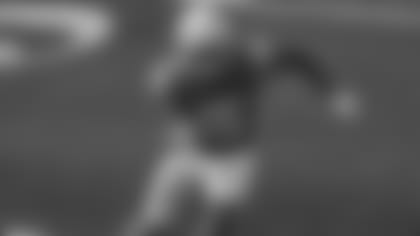 Jalen Guyton
Guyton played in 38 games and had six touchdowns over four seasons. His 2022 season ended in Week 3 with a torn ACL.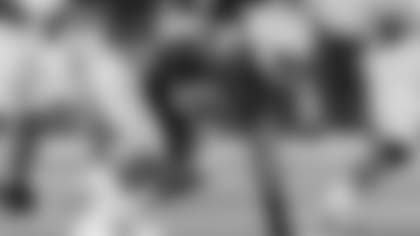 Breiden Fehoko
Fehoko has played in 19 gamed with four starts in three years, primarily as a strong run defender.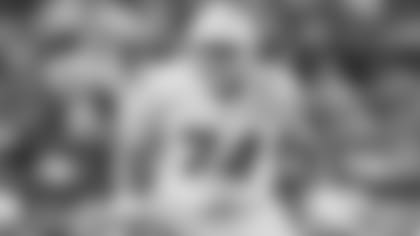 Storm Norton
Norton played in 35 games with 18 starts for the Bolts over the past three seasons.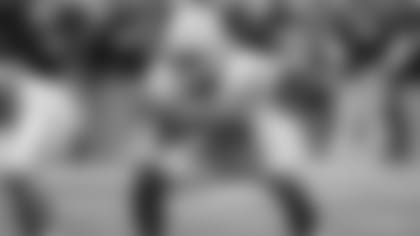 Derrek Tuszka
Tuszka was a September addition to the Chargers and played primarily special teams in 2022.
Exclusive Rights Free Agents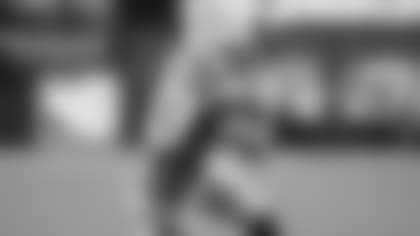 Michael Bandy
Bandy has 10 catches for 89 yards in 11 total games with the Chargers.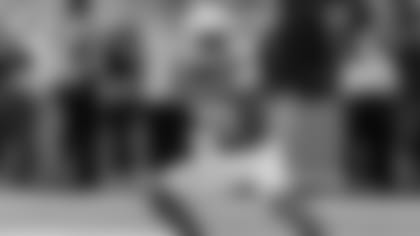 Kemon Hall
Hall played in 18 games with the Chargers over the past two seasons.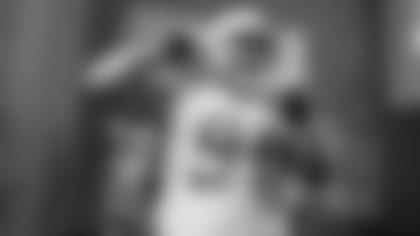 Forrest Merrill
Merrill played in four games with the Bolts in 2021 but missed the entire 2022 season due to injury.
Bolt Up for 2023!
Secure your 2023 Season Ticket Memberships today! Click here to learn more.