Los Angeles Chargers Promotions
Chance to Win Sweepstakes
Enter for a chance to win a big prize of two (2) tickets to a Chargers home game!
Chargers Perks
All season long, American Airlines is rewarding Chargers fans with prizes, such as a VIP American Airlines travel package to watch the Chargers play the Raiders in Vegas, an in-game experience of a lifetime with several Hall-of-Famer alumni, and more! Enter now for your chance to get rewarded all season.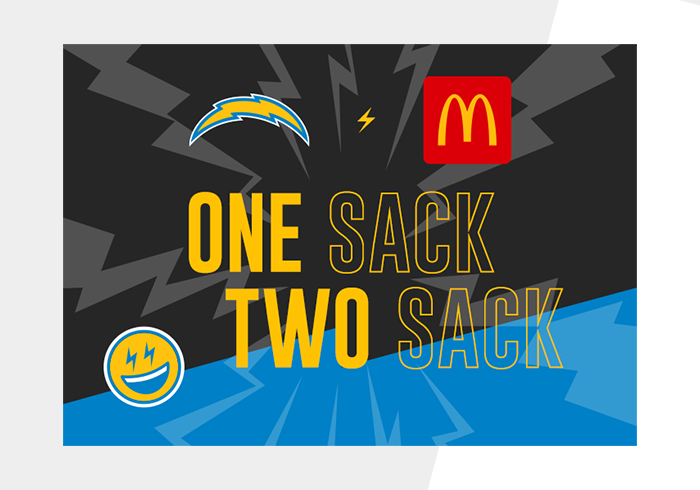 Bolt Up for Big Mac
1 sack, 2 sack, download that McDonald's app. Whenever the Chargers get 2 sacks you get a free Big Mac with any purchase of a dollar the day after the game on the app. At participating McDonald's. Download and registration of the McDonald's app required. See McDs app for details.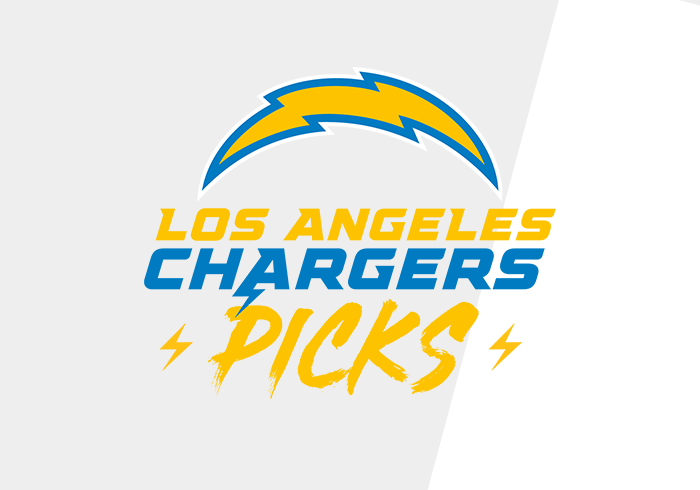 Chargers Picks
Play Chargers Picks every week for a chance to win prizes. Predict individual and team outcomes and compete against other Chargers fans for a chance to take home the prize, and the bragging rights!
Ultimate Chargers
Players select their weekly lineups from personal rosters using cards acquired from in-game digital packs. As players and teams score on the field, Ultimate Chargers players climb the fanbase leaderboard.
Picks for Popeyes
When the Chargers get an interception, show the game recap email or a Chargers Picks for Popeyes Social post to your local Popeyes to get a free chicken sandwich when you purchase a chicken sandwich at regular menu price.
*Valid at LA Popeyes locations only.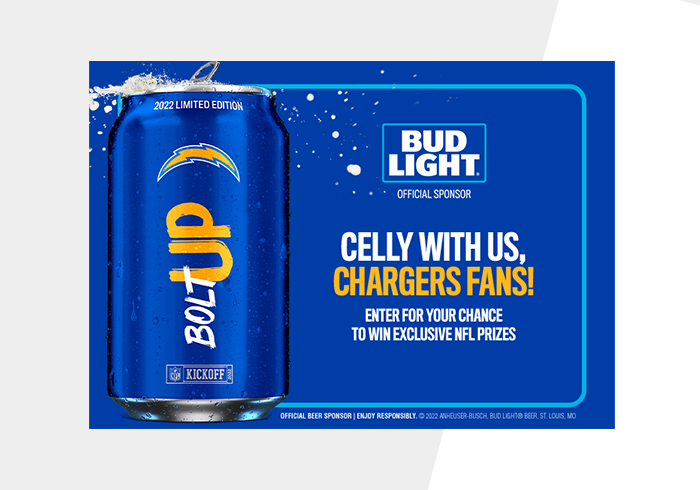 Bud Light Celly
Come hang out in the Bud Light Zone! With live music from iHeart's DJ's, a 360 cam, and more, there is no better place to tailgate than here. Check us out for the chance to win cool gifts and prizes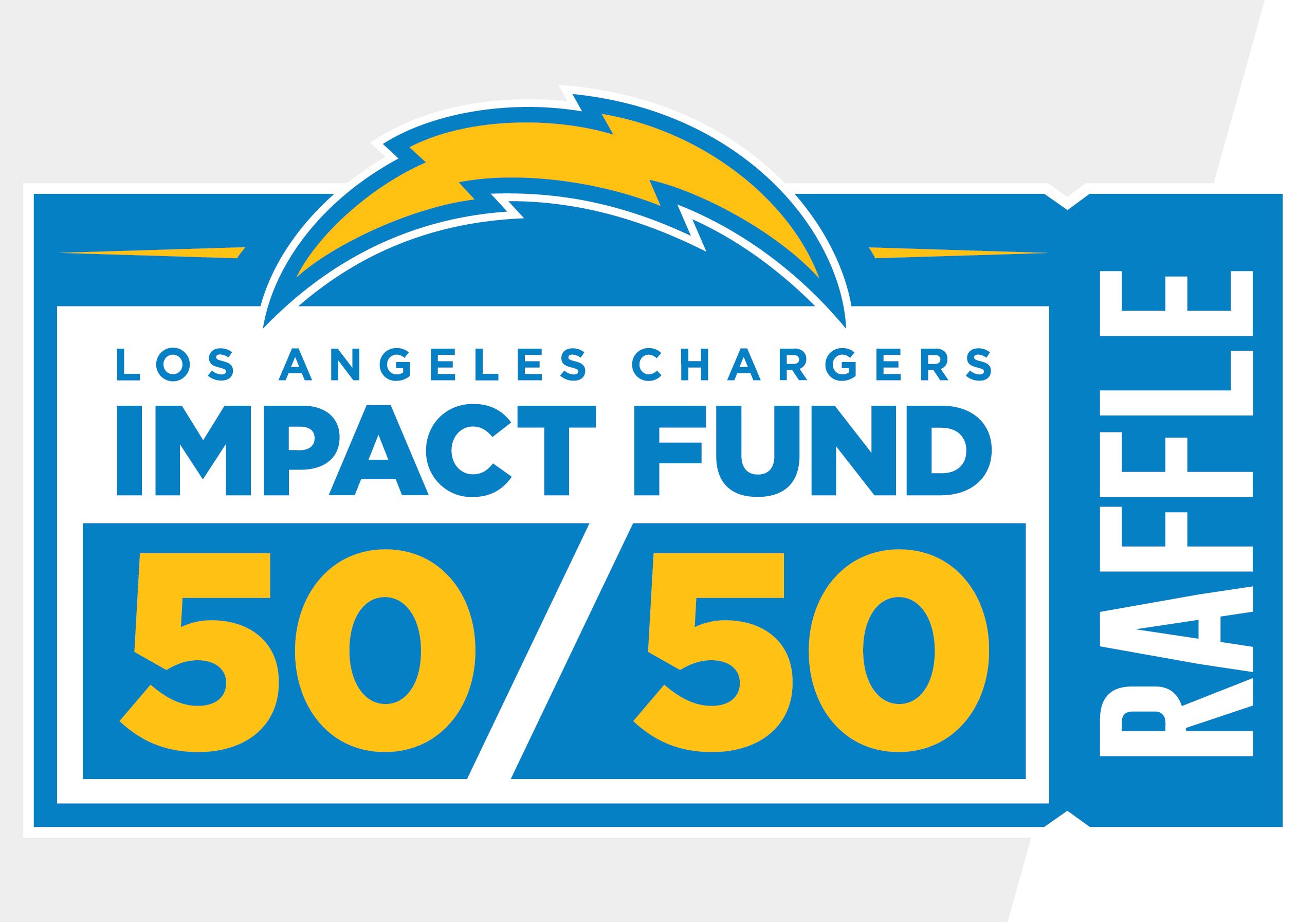 50/50 Raffle
Chargers Fans, grab your opportunity to support the Impact Fund by purchasing 50/50 Raffle tickets during each Chargers home game. Make sure to locate a 50/50 seller wearing a lime green apron or visit one of our 16 kiosks while at SoFi Stadium.
Gaming Studio 🎮
The Chargers Gaming Studio presented by Southern California McDonald's will be your virtual gateway to watch Chargers players and personalities square off in some of your all-time favorite games. The gaming studio will also be your home to sign up for tournaments so you can get in on the action.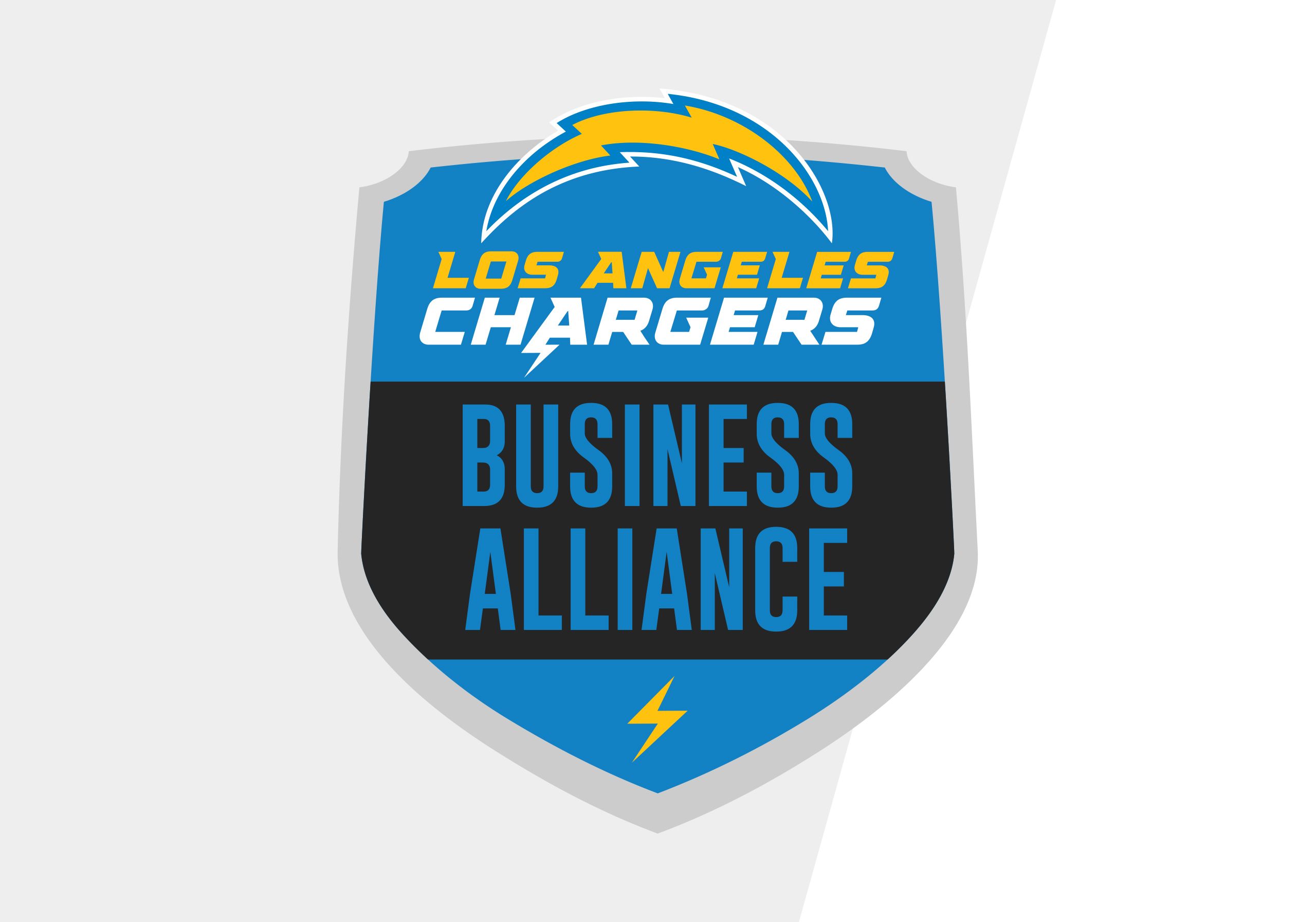 Chargers Business Alliance
The Chargers Business Alliance brings together Chargers corporate partners, suite holders, club seat members, and local business leaders into unique business networking environments based on their love and/or business relationship with the team. This brings an opportunity to create meaningful introductions and connections to impact their respective businesses.

Be the first to receive exclusive offers from the Chargers and their partners!