Last week, NFL.com's Chad Reuter released a full seven-round mock draft, assigning prospects to all 259 selections in the 2021 NFL Draft.
Round 1, No. 13 overall
WR DeVonta Smith, Alabama
Round 2, No. 47 overall
Round 3, No. 77 overall
CB Shaun Wade, Ohio State
Round 3, No. 97 overall
EDGE Chris Rumph II, Duke
Round 4, No. 118 overall
LB Ernest Jones, South Carolina
Round 5, No. 159 overall
Round 6, No. 185 overall
S Darrick Forrest, Cincinnati
Round 6, No. 198 overall
OG Robert Jones, Middle Tennessee State
Round 7, No. 241 overall
TE Miller Forristall, Alabama
The opinions, analysis and/or speculation expressed above represent those of individual authors and do not represent the opinions or policies of the Chargers' organization, front office staff, coaches and executives.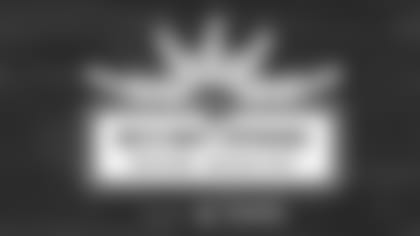 Draft Prediction Quiz 🤓
The Bolts Draft Experience has kicked off with a draft prediction quiz in the Chargers app. Submit your predictions for a chance to win a trip to the 2022 NFL Draft in Las Vegas!
The Future is Here!
2021 Season Ticket Memberships are starting at only $50 per game. Click here to learn more.