In last week's pre-draft press conference, it was revealed that GM Tom Telesco plans on bringing the surfboard that hung in his house during last year's draft to the Bolts' 2021 draft room.
On if he will transport the surfboard from his at-home 'draft room' from last year to this year's draft room at the facility:
"I'm not going to lie, I've mentioned it. I have to find a way to get it in here. It's a tall surfboard. I've actually thought about that. It worked out well last year and gave us some good luck, so it may find its way back in the draft room."
On if the surfboard has ever been used for surfing:
"It has never been used for surfing. It probably never will be used for surfing. It's actually such a beautiful surfboard that I would hate to put it in the water. I've never surfed in my life, so God knows what would happen to it if I did take it in the water. I think we're going to keep that as a good luck charm. It looks too nice."
UPDATE: The lucky surfboard is now at the facility.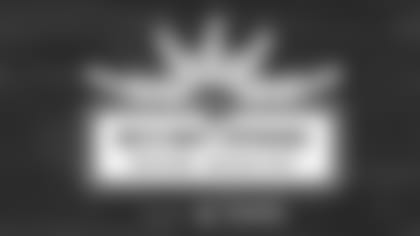 Draft Prediction Quiz 🤓
The Bolts Draft Experience has kicked off with a draft prediction quiz in the Chargers app. Submit your predictions for a chance to win a trip to the 2022 NFL Draft in Las Vegas!
The Future is Here!
2021 Season Ticket Memberships are starting at only $50 a game. Click here to learn more.