Last week in Indianapolis, Chargers.com sat down with analysts to discuss expectations for the Chargers this upcoming season and key players on the team's roster.
Subscribe to the Chargers Podcast Network for the full interviews from the 2020 NFL Scouting Combine. Highlights are below:
Kurt Warner, NFL Network: "I don't think they're a long ways off when I look at roster top to bottom. But I think this game is about difference-makers. Everybody's got good talent. Can you find the guys that in the moment – the Derwin James', the Keenan Allens' – those guys that, 'Hey, we need this play to be made,' and they just always seem to make the play. That to me is what makes great teams great consistently is they find those guys and they have guys that you just know (when the) game's on the line, that guy is gonna show up more times than he doesn't show up, and I think that'll be the key for the Chargers moving forward."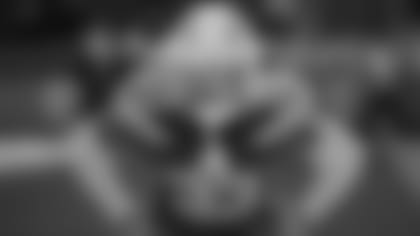 Matt Bowen, ESPN: "When you have a guy that's a high-energy player, your teammates are gonna feed off of that. A guy one, he makes plays. He makes impact plays, but also the way he plays, the way he practices. That can be very detrimental to a defense when you lose a guy like that, and you saw that this year. …
"So if you lose a guy like that – like Derwin James – who does have that high energy and has that playmaking ability. He's always around the football … and guys that are around the football, it doesn't happen by accident. I don't care if you have eight picks and they're all tipped passes, I don't care. That means you're around the ball. You're doing something right, right? So, when you lose a guy like that, it really impacts your defense and how you prepare."
Greg Cosell, NFL Films: "Derwin James, to me, is a critical piece from them because I think Derwin James in some ways – and it also speaks to this draft – is one of those players that has now become critically important – kind of a multi-dimensional sub player in that he can play three or four or five different positions in sub, be very good at all of them, and he brings an entirely different look to your defense. And my guess is without having a conversation with (defensive coordinator) Gus Bradley, that much of what Gus Bradley planned on doing last season was very dependent on Derwin James. And then all of a sudden that player – and there's not 20 of those kinds of players, that's the thing. You don't just say, 'OK, we lost him. Next man up, we're good.' You have to sort of change your approach."
Bowen: "In terms of Austin Ekeler, what he can do in the pass game, too. And you saw at times last year when he split outside like a wide receiver running double moves. That speaks to his traits. That speaks to his natural ability. That speaks to his fit in the offense and what they want to do with him. … When know he's got the speed. We know that he can get from A to B quick. He can get to the second level and he hits the hole with speed. But adding that pass game element – not just catching screens and throws to the flat – removing from the formation. Now that adds another element to your offense."
Cosell: "Well, I think Ekeler's really a multi-skilled back. He's a terrific receiver and you can detach him from the formation and he can run wide receiver routes – he can run vertical routes. He's very good out of the backfield as a receiver. I think he's a good runner. … I don't think he's a guy you're gonna give the ball to 280 times, but on the other hand I think he can be a really valuable piece of a multi-dimensional offense."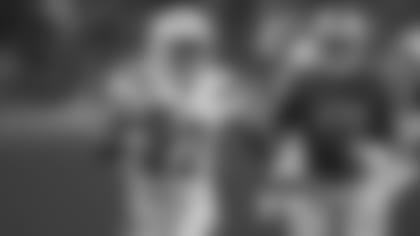 Bowen: "Justin Jackson, he grew up right by me, Glenbard North High School. … I called the state championship game on TV when he was playing in the state championship game. He was playing running back. He was rushing the passer. He was doing everything, never came off the field. And that's rare in Chicago football for an 8A school – we have eight classes – when you have an all-star, all-state running back who's also playing defense. That speaks a lot to his character and his love for football and what he can handle. But yeah, we've seen in the NFL Justin Jackson's put together quality film."
LB Drue Tranquill's rookie season
Bowen: "I tell you right now, there's nothing better for development from a defensive perspective than covering kicks. Nothing. There's nothing you can do in practice that's better because one, you're playing at top-end speed; you have to avoid blockers; you have to use your hands; you have to create angles to the ball; you have to tackle in space; (and) you have to play with your eyes. That's football. That's defensive football right there, and a lot of guys when they get a taste of that, they start to develop quicker. … And you saw that when he got on the field at the linebacker position: the movement traits, the athleticism, (and) the speed he plays with. And I don't remember what he ran (at the combine). I don't care. He plays fast."