The Chargers are mourning the passing of former General Manager Bobby Beathard.
Beathard was enshrined into the Pro Football Hall of Fame in August of 2018.
He went into the Hall as a contributor, which is a category created in 2014 for individuals who made "outstanding contributions to professional football in capacities other than playing or coaching."
Dean Spanos, the Chargers Owner/Chairman of the Board, released the following statement.
"Bobby was one of the best judges of football talent in NFL history. For most, that alone would be enough. For Bobby Beathard, it doesn't nearly do the man justice. Bobby was who we all aspire to be – a friendly, caring, giving, thoughtful human being who brought people from all walks of life together. He was the best GM in football; but he was also the guy sitting on his surfboard in the ocean that you caught waves with, jogged trails alongside and chatted up in the check-out line of the local market. He was the guy you felt like you'd known your entire life, even if it wasn't but for five minutes at the gas station. He was just a regular guy who happened to be anything but. Bobby was, in fact, exceptional. He was one-of-a-kind. And he will be incredibly missed. On behalf of my family and the Chargers organization, we want to extend our deepest condolences to his wife, Christine, and the entire Beathard family on the loss of one of the best to ever do it, be it football or life."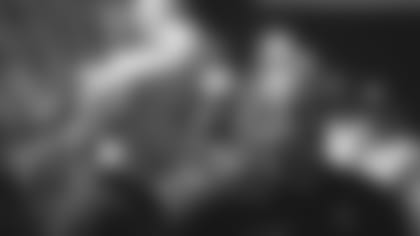 Beathard led the Chargers from 1990 to 2000, including the franchise's lone Super Bowl appearance.
The Bolts went 11-5 and won the AFC West in 1994 before pulling off a pair of thrilling playoff wins to reach Super Bowl XXIX.
Beathard spent 11 seasons as Washington's general manager from 1978-88 before joining the Bolts. Under his tenure, Washington captured a pair of Super Bowl titles (XVII, XXII).
The Chargers quickly added Beathard when he became available, as he further developed the culture of the Bolts organization.
In 1998, Beathard hired Ed McGuire in the Chargers front office. Now the Chargers Executive Vice President of Football Administration/Player Finance, McGuire told Chargers.com about the lasting impact Beathard had on him.
"It was my first time working for a team since I had been at the league office for 10 years. He couldn't have been more welcoming to me and my family," McGuire said. "He was such a regular guy and he couldn't have made my introduction here any better.
"I really enjoyed working for him and he never took himself too seriously," McGuire added. "He really loved players and loved the whole process of putting a team together and all that."
Beathard swiftly helped improve the Bolts, as his first draft pick was Junior Seau in 1990 at No. 5 overall.
McGuire noted that Beathard had his own approach to team building and wasn't afraid to be bold.
"He was never afraid to go with his gut," McGuire said. "He had a really good feel for players and maybe did things a little differently at that point than maybe other teams did.
"But he was a guy that had convictions and stuck to them," McGuire added.
The entire Chargers organization send condolences to Beathard's family and friends.
"A great GM but even a better person," McGuire said. "That's how he should be remembered and that's how he'd want to be remembered."