Breiden Fehoko is in the middle of the most atypical NFL offseason in recent memory.
Despite being a national champion on one of college football's best defenses, with no pro day, Fehoko went undrafted out of LSU and is now vying for a spot on the Chargers' 53-man roster.
With no on-field action, his days have been spent full of Zoom meetings and studying the playbook.
But as unique as it is, he's pursuing his dream.
Ahead of this Father's Day, Fehoko reflected on the impact his dad, Vili, has had on him to get him to this point.
"My dad is my role model, my mentor," Breiden said. "He is everything. The reason I started playing football is because of my dad. I wouldn't be here if it wasn't for him."
According to Breiden, Vili played football growing up, had a tryout with the CFL and eventually played a little semi-pro football. He said his father never forced him or his three brothers to play the game, but being around it was a natural tie that influenced Breiden's decision to pursue it.
"He always had football equipment in the house," he said. "So from a young age, around five or six, me and my brothers were always suiting up with my dad's pads and helmet and we'd go in the backyard and (get after) each other. My mom hated it! But we loved it. My dad loved it. So really, from an early age, I was introduced to the game."
But in 2000, Vili, aka "dad" off the field, took on a new role on it.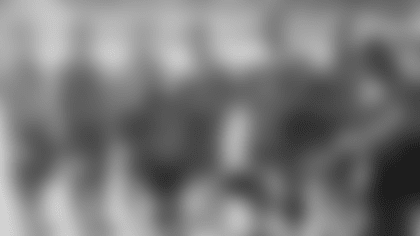 Vili became an entertainer and character mascot for the University of Hawaii, a role he held until retiring in 2012. Breiden would join his father for performances, making the occurrence of stepping out onto a football field become routine for him as a toddler.
"My dad worked in the entertainment industry in Hawaii for many years, (mainly) at the Polynesian Cultural Center," Breiden reminisced. "June Jones, who was the head coach of Hawaii at the time, he'd see my father there, and thought he had to have him as the face and mascot of the University of Hawaii.
"It was so awesome seeing him, because I got introduced to football at a young age, but now I got to see football at a higher, collegiate level. Having my dad take on that role as a mascot and us always being around the University of Hawaii football team and the facility and guys there, it was awesome. Looking back, my dad really didn't take that on for him. I think he took it on for us as kids to introduce us that playing college football was cool and making it to the NFL would be cool. It was really cool to see my dad do that."
Vili's Haka dances became so popular at Hawaii, he took them into retirement and would regularly perform them with his family and Breiden before LSU games.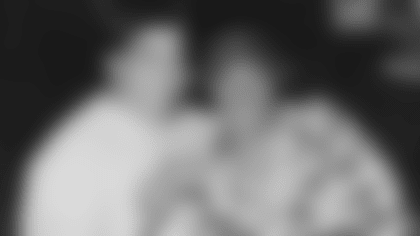 The Fehokos are Polynesian, their culture built on "love and respect," according to Breiden.
"In the Polynesian culture, everybody who is close to a family or everybody who is a significant, older elder that is very close to my parents, they're 'auntie' or 'uncle.' In Hawaii, it's how we address people in the Polynesian way. It's out of respect. It's out of love. It's really just a tight-knit culture because we're all we have … everything revolves around family in our culture."
As he said, even if they aren't related by blood, Polynesians still treat each other and their elders with respect and in a way, consider them as extensions of their own families.
Growing up, there was an elder who would regularly visit the Fehoko family. Little did Breiden know that guy who became close friends with his dad, that guy he and his brothers would call uncle, was one of the greatest linebackers of all time.
That guy was Junior Seau.
Seau and Vili became close friends after Seau would visit the Polynesian Cultural Center on his annual trips to Hawaii for the Pro Bowl. Though he was very young and doesn't remember much, Breiden says his brothers had vivid memories of Seau coming to the house, but the impact No. 55 had on his family lasts forever.
"My three older brothers always remember Junior coming around. We used to live on the North Shore, and the Polynesian Cultural Center was on the North Shore. Whenever he came down for the Pro Bowl, he was always spending time at the house. I always heard my mom and dad saying, 'Hey, uncle Junior is coming over today!' I never knew who uncle Junior was, but we knew him as uncle Junior. It wasn't until I started getting older that I found out who Junior Seau was and that this guy was like my dad's best friend. It's super crazy."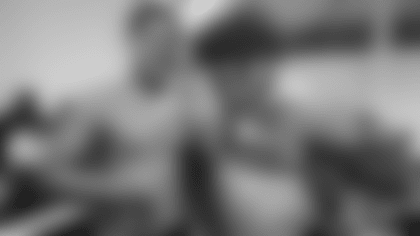 Now, Breiden is part of that team Seau spent 13 legendary seasons with.
The journey continues as the offseason program is coming to a close, but as self-described "tough" as it's been for Breiden to try and make his mark in a virtual world, he credits his father for showing him the same guidance even now, as he did when he was a kid.
"My father, just being the guy he is, has always been a guy to guide me straight. He asks how I'm doing, how I'm feeling, how's my body, how my workouts are going daily. He asks if I need anything, just doing fatherly duties. To me, I'm still a son … I'm still a guy always trying to learn whether it's on the field or off the field."
In fact, that warrior mentality that Vili would take to Aloha Stadium is the same mentality that has been shared throughout the Fehoko family. It's one Breiden is taking with him as he continues his career in football at this next level.
"The warrior mentality was always preached," Breiden said. "It wasn't just a name my father said. It's more than just a word, it's a way of life. It's a hard-working, humble mentality to provide for your family by any means."