Last week in Indianapolis, Chargers.com sat down with Greg Cosell and Matt Bowen of ESPN's "NFL Matchup" show, who shared thoughts on some of their favorite non-quarterback prospects in the 2020 NFL Draft.
Subscribe to the Chargers Podcast Network for the full interviews from the 2020 NFL Scouting Combine in Indianapolis. Highlights are below:
WR Jerry Jeudy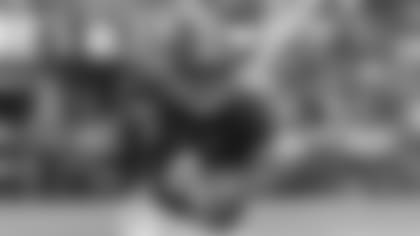 Bowen: "This is a great wide receiver class. It is. But I think there's one tier that's out with Jerry Jeudy, and then you have the next tier. … I believe that. And look, (Oklahoma's) CeeDee Lamb's a good football player. (Alabama's) Henry Ruggs – we're gonna see Henry Ruggs maybe run a 4.2 (40-yard dash) here in Indy*. (Laviska) Shenault from Colorado, you even go down the board (to) Michael Pittman from USC. It's a loaded class, right? It's a loaded class. But for me, Jerry Jeudy, the route-running traits, the separation ability, the instant burst. (He) can run all three levels (and) can take you down the field over the top."
Cosell: "For me, personally, I think it's Jerry Jeudy and everybody else. (That's) based on film study. … I love Henry Ruggs coming out of Alabama as well. I really like Tee Higgins out of Clemson. I love Jalen Reagor coming out of TCU, who I think can line up both outside and in the slot. So, I think there's a lot of different kinds of receivers. Now again, it depends on what you're looking for."
*Ruggs ran a 4.27 40-yard dash, the fastest among all players at the combine.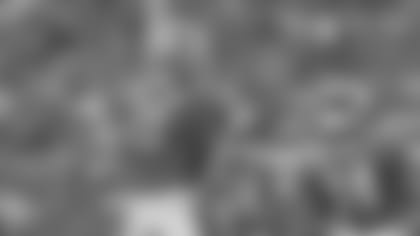 Bowen: "I start with Isaiah Simmons from Clemson, and I have a different take on him. Look, I think Isaiah Simmons is a safety. My comp for him is Derwin James. I look at how NFL defenses are today; the amount of quarters coverage we're seeing, split-safety coverage. The amount of Cover 3 we're seeing where he can roll down in the box; the amount of Cover 1 Robber, and Cover 1 Robber means you're playing man coverage, but you're taking your safety and you're just kind of dropping him down late. He's that robber in the middle of the field where he can cut crossers, drive downhill on the football. We've seen he can rush off the edge. And look, a lot of teams will look at him and think he's an outside linebacker and I get that – that's fine, too.
"What he does in sub-packages is even more important. In sub-packages when you have five or six defensive backs on the field – your nickel or dime package – that's a guy you want to coach."
Cosell: "It could be a fascinating defense with Derwin James and Isaiah Simmons. … And now you get into that sub-defense where Simmons and James are multi-dimensional guys. That would be fascinating to me. Simmons is a freakish athlete. There'll be reasonable debate as to what he is in a base defense. Some will say a linebacker, some will say a safety. I fall on the safety side, but when you get to your sub, then he's multi-dimensional and can play in a number of different spots."
Bowen: "In terms of first, second-down ability, some of his tape is dominant. It really is. What I want to see for him is – and you have to project this, again look at the traits (and) pro system – how much of an impact does he have rushing the passer? Because if you take a defensive tackle who doesn't have that high-end impact in terms of pass rushing ability, where does he get drafted? In terms of his football ability, that's another guy I'd love to coach."
Cosell: "Well, I'll tell you a guy who fascinated me was Grant Delpit, the safety from LSU because he's 6-3, he's so long. He looks really long on tape. He's another one of those guys with a lot of position versatility, so I'm really curious to see how he's seen by the league and where he gets drafted; and how he sort of fits into this mold that we're talking about of the multi-positional, versatile sub player."
DE A.J. Epenesa and OT Tristan Wirfs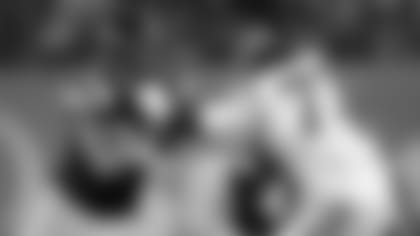 Bowen: "The two (Iowa) guys in the first round, A.J. Epenesa: I played with his dad at the University of Iowa. … (A.J.'s a) three-sport star: football, basketball, (and) broke the distance record in track and field. A really good football player in terms of his pro fit, too. The guy can play on the edge. The guy can kick down inside and play defensive tackle. The guy can play a five-technique in the 3-4 front – 6-5, 275 (pounds). (He's) got the length, got the hand usage, the power, the technique.
"And Tristan Wirfs, to me he's a right tackle. And Tristan Wirfs is your classic Iowa offensive lineman, but he's got upper-tier athleticism as well. So, I'm gonna throw those two guys in there because I'm allowed to (as a former Hawkeye)."