Chargers.com sat down with Greg Cosell and Matt Bowen of ESPN's "NFL Matchup" show, and Hall of Fame quarterback and NFL Network analyst Kurt Warner to get familiar with the top signal callers in the 2020 NFL Draft.
Subscribe to the Chargers Podcast Network for the full interviews from the 2020 NFL Scouting Combine in Indianapolis. Highlights are below: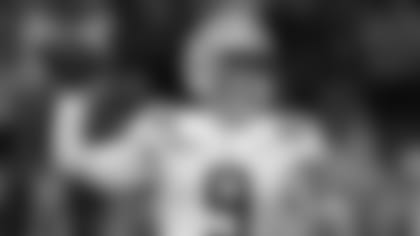 Bowen: "What he can do inside the pocket I think is high level – professional level – quarterback play. How he can manage a muddy pocket, how he can move inside a muddy pocket and reset, but also how he can escape pressure. And when Joe Burrow escapes pressure, we know he has the athletic traits to run. You saw it in the national championship game. A lot of times looking deeper at the film, he's got open space. He's continuing that play. He's running to throw, OK? And that's the sign again of a pro quarterback. … (He) doesn't have (Bills quarterback) Josh Allen's arm – doesn't matter. He's an anticipatory thrower. He can put the ball on any shoulder you want to."
Cosell: "I think it's pretty clear that Burrow will be the No. 1 pick unless there's a major surprise, and I think that would be based on merit. To me, based on film study, I think Burrow is the clear No. 1 quarterback prospect. I think he has every trait you look for, with the exception of higher-level arm strength. And reasonable people will disagree about the importance of arm strength for a quarterback. The league has changed. This is a league now where it seems every year the percentage of throws league-wide that are 10 yards or less in the air from the line of scrimmage seems to go up – that percentage seems to go up. This is not a downfield passing league, and Burrow can make all those kinds of throws. He has no issue with that."
Warner: "Technique translates, no matter what level, no matter where you play in football. If you know how to throw a football, it can translate. And that's the first thing I like about Joe is that even though he can be kind of a taller quarterback, he's very compact in what he does and you saw that translate into great accuracy last year."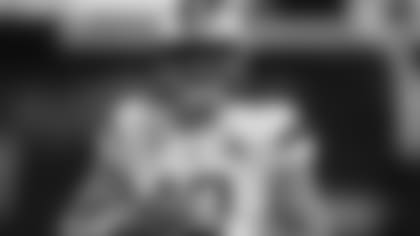 Cosell: "I think a fascinating guy in this draft is Jacob Eason from Washington. He's kind of the pure pocket guy, which then leads into that discussion and there's no definitive answer to this as to the balance between pocket efficiency and the ability to make those outside-of-structure plays which seemingly become much more important in the NFL now."
Warner: "I saw some really good things on film. I saw him process things. I saw some great throws, special throws on film. I hear a lot of people tell me how good he is athletically; that he might be kind of that 'wow' guy from this combine. So, I'm looking forward to (seeing) him in person."
Bowen: "He's gonna check every box down here (at the combine). He already has at the weigh-ins. ... You saw his athletic traits in the Rose Bowl. I think his offense was more run-based focused at Oregon this past year, but when he's put in opportunities to let the ball loose he's got a big-time arm, right? He needs to become more of an anticipatory thrower, in my opinion. Sometimes he's a 'see it, throw it' type of guy. He wants to see the guy come open and throw it, where in the NFL the ball's gonna come out a little sooner. But in terms of the traits and what you look for – the tools at the quarterback position – Justin Herbert's gonna give them to you."
Cosell: "He's an easy guy to fall in love with because of the size, the arm strength, the ability to make those special, individual plays."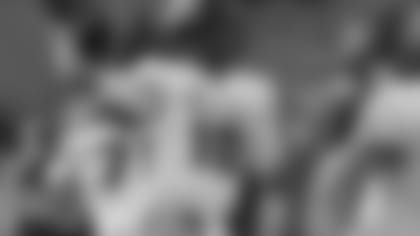 Bowen: "He's got natural traits. What I mean by that (is) if I'm a quarterback coach, there's things that he has that I can't really teach. He's got the movement ability. He's got the off-platform throwing ability. He's got the athletic traits. He can push the ball to all three levels of the field."
Cosell: "I think Burrow is a master of the subtleties. I think Love is a guy that can work towards that. I would look at Love as a guy who can be a rhythmic ball distributor, which is a real positive."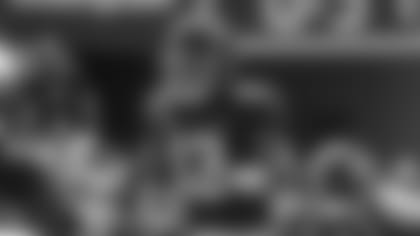 Bowen: "I like Tua a lot. And again, similar mold (to Burrow) in terms of that anticipatory ability, that accuracy, that timing, that being able to throw in rhythm. I wrote a piece on Tua last year and I had to come up with a player comp – and I said Kurt Warner. OK, and that's different. I played with Kurt in St. Louis. He's a Hall of Famer, but I see some of the similar throwing traits. That's what I meant when I comped him to Kurt Warner – throwing traits. The ability to be that rhythm thrower, but also anticipate and be incredibly accurate with the ball. What I mean by anticipate is, 'Where is the window gonna be?' Because eventually there's gonna be a window. If it's man coverage, you have to understand when (they're) separating, where the linebacker is underneath. If it's zone coverage, you have to find that window between the second and third level of the defense – and that's what Tua can do."
Warner: "First thing I love about Tua is that I think he's very, very accurate on the short-to-intermediate stuff. He gets the ball out quick. He sees it. He's good within the RPO game if that's the nature of how you want to play. He's really good at seeing things and being able to get his feet turned and being accurate with the football. He's had a lot of success. I think he's a great leader. I think we've seen that, the way he carries himself."