Here are five things to know about the Chargers' new linebacker, Troy Reeder:
Reunions on the Bolts
Joining the Chargers is a bit of a college/NFL reunion for Troy Reeder as he reunites with several teammates and head coach Brandon Staley.
Reeder, who played for the Los Angeles Rams from 2019-2021, played alongside Chargers new defensive lineman Sebastian Joseph-Day for three seasons. Reeder also was former teammates with Chargers new tight end Gerald Everett for two seasons with the Rams as well.
In his college days, Reeder played for Penn State for two seasons before transferring back to his home state to play for the University of Delaware for the remainder of his college career. While at Penn State, Reeder and new Chargers defensive lineman Austin Johnson played alongside each other. While at Delaware, Reeder and Chargers safety Nassir Adderley played together for the 2016 and 2017 seasons.
Finally, Reeder gets to play for head coach Brandon Staley once again by joining the Bolts. Staley and Reeder teamed up during the 2020 season when Staley served as the Rams defensive coordinator with Reeder starting seven games at the linebacker position.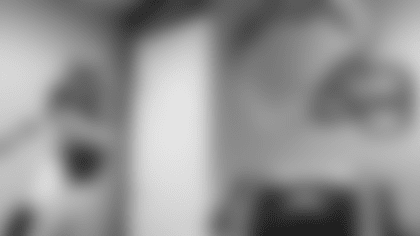 Reeder's childhood room in Delaware was decorated in Chargers gear and painted to match the Chargers' colors. Reeder also had "Fathead" posters of Hall of Fame running back LaDainian Tomlinson and Chargers legendary linebacker Shawne Merriman on his wall.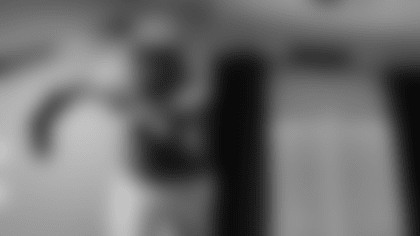 Three-time State Lacrosse Champion
Reeder who was born and raised in Wilmington, Delaware attended Salesianum School for high school where he excelled as both a linebacker and running back, being named a two-time All-State linebacker and the Delaware Defensive Player of the Year in 2013.
Reeder was a two-sport star in high school as he also excelled at lacrosse. He was a three-time first team All-State selection and three-time state lacrosse champion and originally committed to North Carolina to play lacrosse. During his senior season, Reeder decommitted from North Carolina as more colleges pursued him for his football talents and ultimately decided to play football at Penn State.
Comes from a family of athletes
Reeder's parents put together athletic careers of their own. His dad, Dan, was a fifth round draft pick for the Los Angeles Raiders as a fullback and also played fullback for the Pittsburgh Steelers.
Reeder's mom, Cheryl, played basketball Elizabethtown College and was part of the 1982 NCAA Division III National Championship roster. Troy and his brother Colby played football together at Delaware before Colby transferred to Iowa State.
Honor student as a finance major
While at Delaware, Reeder was a finance major and was a honor student. While at Penn State he was also named to the Dean's List and was named an Academic All-Big 10 as well.
In his spare time he also enjoys hiking, fishing, boating and skeet-shooting.
Bolt Up for 2022!
Secure your 2022 Season Ticket Memberships today! Click here to learn more.