When Justin Jones joined the Chargers in 2018, he was two classes and an internship shy of finishing his bachelor's degree at NC State.
Fast forward a year, and his work is officially done.
Jones completed his remaining requirements and graduated with a degree in sport management, marking the occasion by walking in the school's commencement ceremony.
There was no doubt Jones would finish his degree, but the road to the walk at PNC Arena in Raleigh, N.C. almost didn't happen.
Just ask him and his mom, Jamela Jones.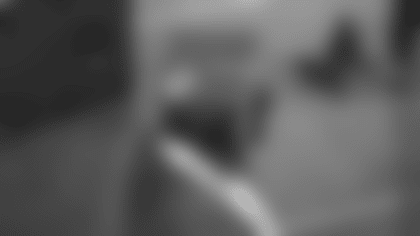 "He didn't want to walk."
Justin made it a point this offseason to officially complete his degree. He knew he wanted to do it sooner rather than later. 
But what he didn't want to do was walk.
"I didn't want to walk in the first place," Justin reflected. "My mom wanted me to walk. I made sure I did it."
Cross-reference the story with his mom and it matches.
"I knew he would graduate, because he told me he would even though I was bugging him," Jamela mentioned. "But he didn't want to walk. He asked if it was serious and I said, 'Yes, it is that serious!' Every parent wants to see their child walk across the stage."
Although they agreed that he'd walk, Justin still wasn't too keen on the idea. Mainly because he felt awkward not knowing the people he'd be walking with.
Good thing his mom had a plan.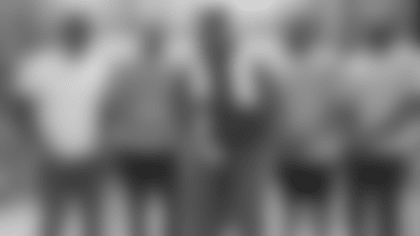 NC State's defensive line was one to be lauded in 2017. Four of their starters, Bradley Chubb, B.J. Hill, Kentavius Street and Justin Jones were all selected in the 2018 NFL Draft and began their professional careers in various cities across the country.
Jamela knew how close these four men were and knew it would mean the world to Justin to have them at his commencement ceremony.
So, she did what any mom would do and call in backups.
"He didn't want to be up there by himself without his boys, which I got," Jamela reflected. "It was fine, but I told him, 'I'm still your mom and I want you to (walk). You're my oldest child, why wouldn't you do that for me?' So what I did was, I talked to the guys on the down-low to surprise him so they could come to his graduation."
Jamela said while she knew the guys' moms, she decided to go straight to the sources and reach out to them on Instagram. She wanted them there under one condition: that they would do it as a surprise and not tell Justin.
"It was weird when I was there because I was walking with a bunch of people I didn't know," Justin recalled. "It's funny though because when I got in my seat and looked up, I saw all my boys from everywhere. Chubb came from Denver, Street came from San Francisco, B.J. Hill came from the Giants. They all came to NC State to watch me graduate."
Jamela couldn't have been more excited her plan paid off. In fact, she said her son nearly shed a tear.
"I was like, dang! They came to see me graduate?" Justin exclaimed. "I hadn't even told anyone I was graduating! It was crazy but cool. My family was up there. I had like 20 people come to my graduation. It was great and my mom got to see me walk so that was the most important thing."
But while the walk on stage happened, she didn't know Justin also had something planned for after he crossed the podium.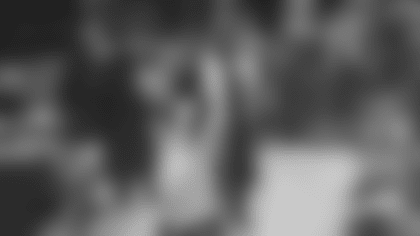 "He walked straight out!"
According to NC State's website, more than 6,000 students were part of the school's spring 2019 graduating class. And if you looked at their commencement exercise, it seemed like your average ceremony.
Students file in, they sit down, they hear from the chancellor and other notable figures. Then, they get their degrees conferred. 
But after Justin walked across the stage, he did something besides going back to his seat. He just kept walking.
"After you get off the stage and you take your picture with the diploma, you walk around and you get your little gift and you walk down the aisle and you sit in your seat," Jamela said. "Well, Justin just walked straight out. Everybody else turned (to go back to their seats) and he walked straight out! So we all got up and left! He did it his way, so it is what it is."
Jamela couldn't even get mad. I mean, Justin did do what he said he was going to do, right?
A Mother's Day to remember.
Even though Justin walked in his ceremony in "the most extravagant way" with sunglasses and earbuds, not to mention a cap adorned with the Chargers lightning bolt and his new number, 93, what's most important is that he did it. Just like Head Coach Anthony Lynn did last year. He made Jamela proud, specifically on a weekend that made her feel extra special.
"There was no better Mother's Day gift," she stated. "No, that was it. it was a great weekend to see him walk, and have his family be here, too. To see him so happy with his boys there, it made my day. I know he didn't want to do it, but he did it for me."
"(It was important for her) to see me walk across the stage and see me complete something I started," Justin added. "That was big for her. And, I'm the first to graduate from college from my family, so that was really big for her. She wanted to see that."
Education is something that's always been important to the Joneses and Jamela knew football was equally as significant as well.
Jamela knew Justin always had a passion for playing in the NFL, and she admits it still didn't hit her until she heard his name called on Day 2 of the draft last year. But as any mom is, she was focused more on what would come after he finished playing in the NFL, what he'd do after those three letters; Plan B.
"To see him live his dream, and do what I wanted him to do, it's great," Jamela said. "It was a very emotional day and I could just say, the combination of all we've been through; the injuries, sitting in the rain, sleet, snow, or hail, meeting colleges and going to games, all for the last eight years, it gives me validation that I did my job for him. I feel a sense of accomplishment for myself. I know it paid off for him, and it gives me a sense of pride as a mom."
Take a look through photos from Justin Jones' graduation ceremony at NC State on May 12, 2019.