General manager Tom Telesco joined a special episode of "Chargers Weekly" from the 2020 Senior Bowl in Mobile, Alabama.
Listen to the full interview on the Chargers Podcast Network. Highlights from the conversation are below.
What does Senior Bowl Week entail for the Chargers?
Telesco: "Well, it's different for me than for the scouts. The scouts, they get in here on Sunday, and it's really [director of college scouting] Kevin Kelly, [director of player personnel] JoJo Wooden and the whole staff. And really, they'll talk to every prospect or every player that's here. So, whenever you see those reports, 'The Chargers talked to so-and-so,' well, yeah that's true, but we talk to everybody. And that's [how] really every team does it. You talk to everybody here, because for the scouts, a lot of these players, they couldn't talk to at the schools. You can go in, you can watch tape, you can watch practice, you can talk to coaches and support staff about the players, but usually you can't sit down one-on-one with players very often in the fall – and you shouldn't be able to. They're playing college football. They're busy between their football, their academics, their classes. They don't have time to be talking to NFL scouts at that point, which is fine.
"So, this is one of these all-star games [and it's] the first time you can actually sit down with the kids and talk to them and get a feel for them a little bit as people. We can kind of get a feel of, 'Do they fit for us or not?' So, [the scouts will] talk to every player that's here. We'll talk to some guys again at the combine where the coach is a little more involved there."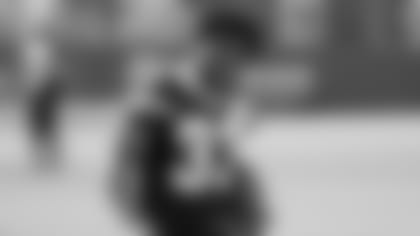 Name a few characteristics that you want in a Charger.
TT: "You have to love to play the game. This is a hard game. It's hard. Practice is hard, games are tough. There's a lot of scrutiny, a lot of pressure to perform, so you really have to love to play. This is an easy example, but when you watch Derwin James practice you can tell how much he loves to play the game of football. He's got a smile on his face. Now, he practices hard and he practices with an edge, but man he's having a good time doing it – and that rubs off on people. But you really have to love to play, so we talk about that.
"Having that drive to succeed is really important, and then football intelligence is really important. This is a very complicated game, especially when you get to the pro level on offense and defense. You have to be able to learn concepts, pick them up relatively quickly, and then process them at game speed – and that's hard to do. It's hard to scout."
What is the benefit to the quarterbacks who are here in Mobile to participate in a week like this?
TT: "It's always important. I mean, really, it's more important what they did at their college for three or four years. But yeah, the all-star game is great, and it's great to see guys want to come and compete and play no matter where you think you may be drafted – to come compete. The quarterback position, we've scouted it every year. It's not like we go into a year and say, 'You know what? We're all good at that position.' … That's not how that works. But, I love seeing players that are quote-unquote 'projected to go high' and still want to come play in this game. That's great to see."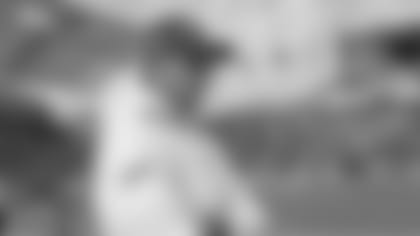 On bouncing back in 2020:
TT: "I said this at the end of the season: I'm not discouraged about where we are. I think we have a great core of football players. I love our coaching staff. I love our head coach Anthony Lynn. So, there's a lot that's here. There's a culture that's been built that Anthony's brought here that I think is a championship-level culture. Now it's about trying to fix some things and getting back on the right track. This year, obviously, five wins isn't nearly good enough. We weren't even close to the playoffs. But, it's there. … We've got a really good coaching staff. Shane Steichen is a really bright young offensive mind and Gus Bradley is more of a veteran coach, but an excellent defensive coach who can teach and communicate and motivate people – and then our head coach oversees it all.
"So, we have that there. We have a culture and we have a base of players, and now it's about adding some here and trying to get it back on the right track."
Subscribe to the Chargers Podcast Network on Apple Podcasts, Spotify, or wherever you listen to podcasts.