To some, the Chargers' upcoming game in Mexico City will just be another competitive divisional clash with the Kansas City Chiefs. But for others such as cornerback Michael Davis, taking the field at the Estadio Azteca will represent something bigger than football.
Davis will have the chance to represent his mother, family, and Mexican heritage in front of more than 85,000 people and millions watching "Monday Night Football" across the world.
"I'm going back home to my family," Davis said.
As an only child born to a Mexican mother from Michoacán and an African American father, Davis grew up with his mom in Glendale, California. Consequently, Davis was raised speaking English, Spanish and Spanglish in his home, a fluency that often catches his teammates by surprise.
Davis' teammates attest that the defensive back seldom breaks out his Spanish, but with the last name 'Davis,' the defensive back enjoys surprising people with his Spanish now and again.
"It's funny because people like AP (Adrian Phillips) are like, 'nah, you're not Mexican,'" Davis said. "When people haven't met my mom or heard me speak Spanish, they're surprised. Some people know I'm Mexican but don't know I speak Spanish, so I like to bring it out and surprise them."
After signing with the Chargers as a free agent in 2017, word spread around the locker room that Davis was bilingual, earning him the nickname 'Vato,' which is Mexican slang for dude, friend, or homeboy.
"(Former Chargers safety) Jahleel Addae was the first person to call me that," Davis said. "He goes, 'Alright man, you're my vato now,' and slowly each person in the room started calling me that."
From going undrafted out of BYU, to signing with the practice squad, to playing every defensive snap in the Chargers' most recent game, 'Vato' has ascended to become one of the most integral members of the 'JackBoyz.'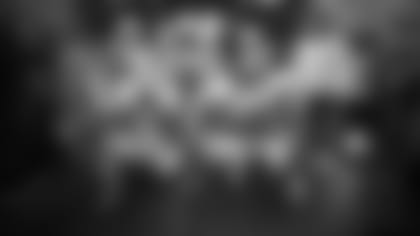 Davis attests that he wouldn't be in the position he is today without his mother, Ana Martinez, who instilled an understanding and love for the family's Latino culture and heritage in her son by having the family stay in Mexico during summers when Davis was growing up.
"To me, being Latino means being prideful," Davis said. "Latinos carry a bunch of pride with us. We're headstrong and have strong character."
Upon each visit to Mexico, Davis would get the chance to spend valuable time with his grandmother and cousins, while also growing closer to his mother in the process.
"She's my best friend," Davis said. "She means everything to me. Single mom, only child-- you get close to your mom. And I was kind of a loner in middle school and high school, so I would go to school, go to practice, and then come home to my mom."
Family is something Davis holds very close to his heart, and having his grandmother and cousins in the stands to see him play in an NFL game for the first time is what Davis looks forward to most about playing in Mexico City.
The anticipation has been growing since this past spring when Davis traveled to Mexico City to represent the Chargers and the NFL at multiple community events, as well as announce the Chargers' third-round draft pick.
During his most recent visit, one of the biggest highlights, besides Mexico City's incredible food, was playing games and dancing with the young football fans in Mexico, a demographic he hopes to inspire.
"It's huge because that was one of my biggest motivations, to be a Latino and make it in the NFL," Davis said.
Davis has the chance to make a large impact, as 41.1 percent of Chargers fans are Hispanics who live in the United States, the largest Hispanic fanbase in the NFL.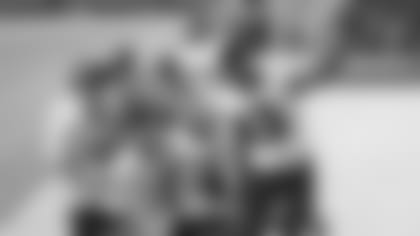 Not only does Davis aspire to be a role model for Latinos at home and abroad, but he's looking forward to introducing his Chargers teammates to the people, food, society and culture that Mexico City has to offer.
Davis' teammate Isaac Rochell, who visited Mexico City this past summer as a representative of the team, already had a chance to try an assortment of Mexican food, including Mexico City's famous Tacos al pastor.
The defensive end says that besides the food, what impacted him most was the hospitality and rich culture of the city.
"I went down there, and I was like, 'this is an unreal city,'" Rochell said. "This place is beautiful, the people are beautiful, the food is unreal and there's a lot of healthy good culture there that I really appreciated."
From going on a scavenger hunt through one of Mexico City's historic markets, to exploring landmarks such as The Zócalo, Rochell learned that Monday night's game will mean much more than the final score.
"It's more than just football," Rochell said. "It's us as human beings coming together and merging cultures."
Davis agrees, hoping that teammates and viewers will see "that we're all the same, just different countries. We all play for each other and all fight for each other."
Both Rochell and Davis agreed that the fans they've met in Mexico City are hardcore and will surely make a lot of noise at a sold-out Estadio Azteca.
"Sold-out stadium in Mexico City, it's just a dream," Rochell said. "You have the dream of playing in the NFL, and then we just bounce around the world and play games? That's unreal."
"I think it will be intense," Davis said. "When Mexicans cheer for a team, they get pretty rowdy and really into it. There'll definitely be a lot of Chargers fans, and maybe they'll know there's a Mexican on the team as well."
For Davis, playing in the NFL isn't a personal accomplishment. Rather, it's a victory that wouldn't be possible without the love and sacrifices of his mother.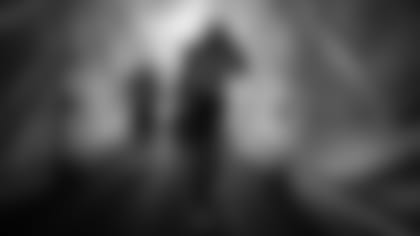 "My mom and my grandma used to say 'échale ganas,'" Davis said. "Give it your all, and try your best."
Davis brings this mantra and represents the Martinez family every time he takes the field. Davis says that he already knows his mother will give him one final 'échale ganas' before he walks out of the tunnel to the beaming lights and roaring fans of Mexico City.
Kickoff from Estadio Azteca will be Monday, November 18th at 5:15 p.m. PT.