Here are five things to know about Chargers new OLB, Kyle Van Noy.
Born in Nevada, but California is home for the Van Noys
Van Noy grew up in Reno, Nevada and attended Robert McQueen High School where he was an all-state linebacker and wide receiver. During the 2008 season, he led his team to a 14-0 record and a 4A State Championship. Van Noy also lettered in basketball, baseball and track as well.
Despite playing all of his pro career in the east (Detroit, New England and Miami), Van Noy considers California home. He told Chargers team reporter Hayley Elwood in a sit down interview why he considers L.A. to be his home:
"My wife and I, our little family, this is home for us," Van Noy said. "We've lived here now [in Los Angeles] for every offseason since I've been in the league, so it's nice to be able to call this home and then to be able to play here is a dream come true. I'm excited, I'm excited to be a part of the Bolt Gang and get things going."
An ESPN article by Eric D. Williams from April of 2014 explains that Van Noy saw the Chargers as his 'number one spot' when talking about where he'd like to get drafted to, he now joins the Bolts through free agency in May of 2022.
Teammates with cornerback Michael Davis at BYU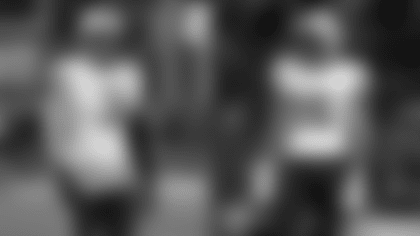 Van Noy reunites with one of his college teammates in Chargers cornerback Michael Davis. Van Noy played for the Cougars from 2010-2013 while Davis played there from 2013-2016.
During Van Noy's time at BYU, he was a 3x First-Team All-Independent and was named the All-Independent Defensive Player of the Year in 2013. During his college career, Van Noy registered 25.0 career sacks (13 of which he recorded his junior year) and 226 total tackles.
Van Noy was also named the 2012 Poinsettia Bowl Defensive MVP which was played at Qualcomm Stadium.
2x Super Bowl Champ
Van Noy was part of two Super Bowl winning teams during his first stint with the New England Patriots, one being arguably one of the most notable comebacks in Super Bowl history when the Patriots overcame a 28-3 deficit to beat Atlanta in Super Bowl LI.
In 2018, Van Noy registered three tackles, a sack and a tackle for loss in the Patriots' 13-3 Super Bowl LIII win over the Los Angeles Rams and secured the second Lombardi Trophy of his career.
"I have a championship mentality. I know what it takes, and I want to be part of something special and they have something special here. Coach Staley's done a great job. He's got great players here. They're a very family-oriented organization and I'm excited to be part of it."
Van Noy, who was also named to the Patriots 2010s All-Decade Team, reunites with Chargers cornerback J.C. Jackson in L.A. as both were with New England last season.
Van Noy also enjoys playing golf in his free time. During the week of the 2022 Masters PGA Tournament, Van Noy got a chance to play golf at the practice course at Augusta National Golf Club.
The Bolts are assembling quite the NFL all-golf team in L.A. with Van Noy, Zion Johnson, Justin Herbert, Keenan Allen, Easton Stick, Gabe Nabers and more who all tee it up in the offseason.
Co-founder and President of Van Noy Valor Foundation
Van Noy and his wife Marissa created a foundation together in 2014 called the Van Noy Valor Foundation. Van Noy was adopted as a child and started the foundation with the mission to provide adopted children, children in foster care and disadvantaged youth with the necessary resources, mentors and more.
Kyle and Marissa recently expanded their foundation by adding a Utah chapter in May and hosted a Charity Golf Outing on May 16 to provide internships and scholarships for children who are part of the foundation.
Van Noy and his wife have two children as well.
Bolt Up for 2022!
Secure your 2022 Season Ticket Memberships today! Click here to learn more.