Campen spent over a decade coaching with the Green Bay Packers and most recently, headed up the o-line for the Cleveland Browns in 2019.
But now that the new league year is underway, and the Bolts have made moves on the unit by acquiring guard Trai Turner, let's learn a little bit more about Campen joining the Chargers, his background playing center, what qualities he looks for in offensive linemen and more:
On Joining the Chargers' Coaching Staff & Building Trust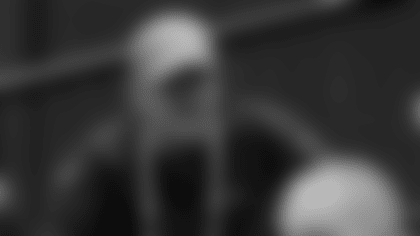 "You sit in the interview process, and I met with Coach Lynn, and it was kind of one of those things where in the first 10 minutes I thought, 'Gosh, I really want to work here….'
I think you have to lose yourself in order to find yourself in the makeup of a staff. By saying that, I mean you have to be very receptive and understand they've done a lot of things well here and had success here. Certainly, we're the only two new guys coming in – (assistant offensive line coach) David Diaz-Infante and I. You want to fit in and make sure you're very respectful and understand that they've done a lot of good things. That's important to do. I think that every time you go somewhere, there's a rite of passage, and I truly believe that. It doesn't matter if I'm a first-year coach, or now, going into my 17th year coaching, every year is a rite of passage and I have to earn their respect and trust."
On Experience Playing Center & How that Translates to Coaching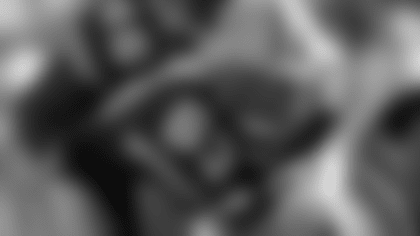 "I think it helps. I don't think it's the end-all, by any sense of the imagination, but I think it helps in times when things are a little bit rough or things are going really good to balance a player. I don't think you have to say it, or remind them, or let them know, 'Hey, when I used to play...' I think it's just an understanding when we're saying something, you get it. It's kind of a connection. Offensive line's a little different than every other position. It's kind of like, once you're a lineman, you're always a lineman. You just kind of know."
On Qualities He Looks for in Offensive Linemen
"Mental toughness. If you're mentally tough and you can overcome things, or (if) you can play with balance in your mind, you'll have balance in your feet. You're always going to have your feet in the ground. A lot of coaches have the same (philosophy,) 'Be where your feet are,' and you have to live in that moment. The moments are about 4.5 seconds and you're back in the huddle. You have to make sure you can turn the switch on and off when you need to and during that time, be mentally tough, but know that's when it's physical and it's time to go."
On Goals for the Chargers' Offensive Line
"Just be consistent. Injuries are going to happen, but you have to be prepared. Guys will play positions and some of the backups will have to play multiple and be ready. When your turn comes, you have to be ready and take advantage of it. I've been fortunate to coach a lot of players who weren't starters and then they got opportunities and they took off.... Expectation is leadership; 100-percent. I truly believe the offensive line drives practice, it drives everything. They have to be consistent and they have to be leaders."