Isaac Rochell is the Los Angeles Chargers' nominee for the 2020 Walter Payton Man of the Year Award. Presented by Nationwide, the award recognizes a player's excellence both on and off the field.
"I have these goals while I'm in the NFL, 1A and 1B," Rochell said. "1A is to be here and have a great career, and 1B is definitely making a massive impact in the community. Because of the way that I was raised and the kind hearts that both my parents have and my family has, I learned to have that same type of compassion for people.  I'm just so thankful for it."
"We are very proud of what Isaac has accomplished in his four years in the NFL, both on and off the field," said John Spanos, Chargers president of football operations. "While remaining completely dedicated to his craft as a player along the defensive line, and having played in every single game since the start of the 2018 season, he's also remained dedicated to making a positive impact in the community.
"From his 'See You on Sunday' campaign, to all the great charitable work his company, Local Human, has been a part of, it is clear Isaac is making a difference. We know this is just the beginning for Isaac, not only as a player but as a philanthropist as well. This is why we are so excited and proud to be able to recognize Isaac Rochell as our 2020 Los Angeles Chargers Walter Payton Man of the Year."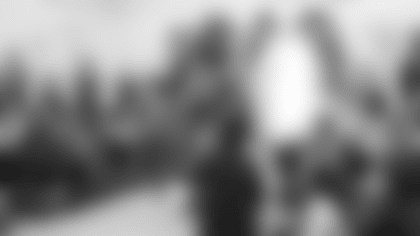 Rochell earned the team's nomination for his dedication to supporting the Chargers' community efforts as well as philanthropic work he does on his own.
He's participated in team events like Bikes for Kids and has visited veterans in the VA hospital while also representing the initials of a fallen hero from the nonprofit organization TAPS (Tragedy Assistance Program For Survivors) during Salute to Service month in November. Rochell has also participated in My Cause My Cleats each year with the team.
But in a year like 2020, he took serving the community to new heights. Whether it was providing $5,000 worth of groceries for roughly 45 families before Thanksgiving, funding meals to those affected by the COVID-19 pandemic, taking it upon himself to sponsor wishes through local Make-A-Wish chapters, or rallying his teammates to support the continual call for social justice, Rochell led the charge to do work that goes beyond the stat line.
He's continued efforts through Local Human, his apparel brand with intention. For every Local Human item sold, 100% of the revenue generated is donated to The Do Good Foundation. This year specifically, Rochell and Local Human have surprised local teachers with gift cards and cash donations, as well as created limited edition shirts with the phrase "More than a Post, More than a Protest, More than a Movement, More than a Trend" in support of social justice and voter registration.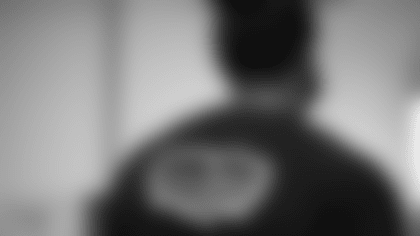 As a nominee, Rochell will wear a Walter Payton NFL Man of the Year helmet decal through the end of the season in recognition of his accomplishments.
As for the award, all 32 team nominees will be highlighted and recognized for their important work leading up to Super Bowl LV. The 2020 Walter Payton NFL Man of the Year will be announced during NFL Honors.
Per the NFL, all 32 nominees will receive a $40,000 donation in their name to their charity of choice. Rochell's will go to The Do Good Foundation. The winner of the Walter Payton NFL Man of the Year award will receive a $250,000 donation to the charity of their choice. All donations are courtesy of the NFL Foundation and Nationwide.
Chargers fans are encouraged to participate in Nationwide's Charity Challenge, a social media contest which gives them the opportunity to show support for Rochell and offers him a chance to secure additional donations from Nationwide for The Do Good Foundation. Fans are encouraged to post #WPMOYChallenge Rochell on social media. The nominee who receives the most hashtag mentions will win an additional $25,000 donation to his charity of choice from Nationwide, the runner-up will receive $10,000 and the third-place winner will receive $5,000.
New for 2020, each week Nationwide will randomly select one participating fan's tweet, and the nominee who that fan voted for will receive an additional donation to their charity of choice. Fans can lookout for the tweet from @nationwide every Monday to participate.