In advance of the 2020 NFL Draft, "Chargers Weekly" will feature a draft analyst each Tuesday leading up to Las Vegas.
This week's guest on the podcast was CBS Sports' Chris Trapasso, who recently unveiled his new seven-round mock draft. Trapasso also shared the names of several talented prospects expected to be selected on Days 2 and 3:
WR Brandon Aiyuk, Arizona State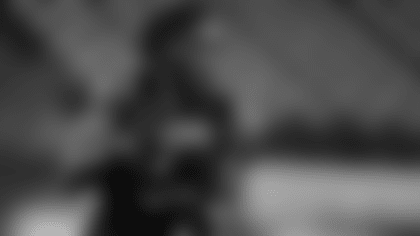 "He ran a 4.50 at the combine, had a 40-inch vertical. He has the explosiveness, very long arms. (He's) very sure in the way that he catches the football downfield; tracks it over his shoulder. (He) hit a lot of big plays and probably won't be even a second-round pick. I think running that 4.50, some teams will be a little bit scared of that in terms of picking him that early."
WR K.J. Hamler, Penn State
"He's a little smaller. He's around 5-9, 175 pounds – kind of has a similar game to Travis Benjamin that Chargers fans know really well. He will have a lot of games with three catches, 115 yards and a touchdown. He's not going to be a high-volume guy, but his burst off the line of scrimmage, and then that second gear then that he can kick it in to on the vertical route tree is truly special. I think it's up there with a Henry Ruggs, with a Jerry Jeudy (from Alabama) in that you're not gonna maybe get a lot of intricate routes from him. You're not gonna be someone that is gonna get a lot of possession-type catches from him where you're gonna throw him the football at a high volume. But, you're gonna want to get him – when he has one-on-one coverage – you're gonna want to throw him the football because he can run by a lot of corners and safeties, even in the NFL."
RB A.J. Dillon, Boton College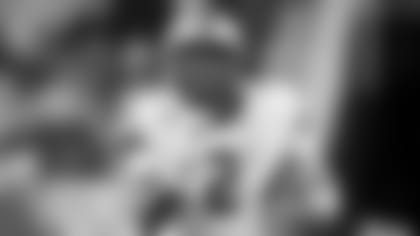 "There was a lot of buzz about him being a track guy, even at 240 pounds and a really stocky 6 foot. I didn't know if I was expecting at that size profile for him to run 4.53, to have a 41-inch vertical and the longest broad jump of any running back in this class. … When you look at who he compares to the most athletically, it's Ricky Williams – which is kind of insane when you're thinking about all of this. … He proved that he is plenty fast enough and plenty athletic enough. Then you watch him on film, defenders just bounce off him. He is truly a wrecking ball."
OL Danny Pinter, Ball State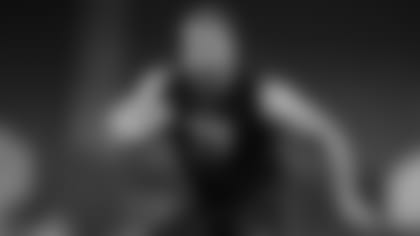 "Being from Ball State he's not really on the radar, but he had a tremendous combine, an elite-level athlete. He played tackle, will probably play left or right guard (in the NFL). You could even play him at center. (He has) light feet, very powerful, amazing balance. I think more so on the third day of the draft, we're going to see guys picked at guard like a Danny Pinter that's not really gonna move the needle initially, but then in a few years we're gonna say, 'Hey, look, this is a starter who's been a team's right or left guard for two full seasons and has really locked it down.'"
WR Darnell Mooney, Tulane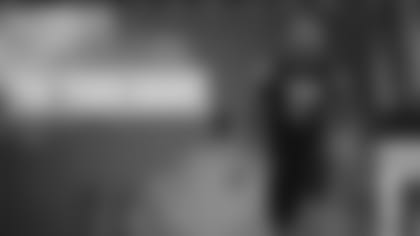 "He ran 4.38 at the combine, just quietly ran under 4.4. He's 5-10, 175 pounds, so he's in that Travis Benjamin type of mold. But you watch him on film, and you see glimpses of (Seattle's) Tyler Lockett. He's small, he's twitchy, he can get off the line just with his athleticism and then he's instantly in top gear. And then down the field, even though he has smaller hands (and) doesn't have as big (a) catch radius, he is completely unafraid to contort his body, to high-point the football, to take a hit from a safety. ... He could be someone that to me – fifth, sixth, even seventh round – because of that speed, could be a gigantic sleeper."
OL Cohl Cabral, Arizona State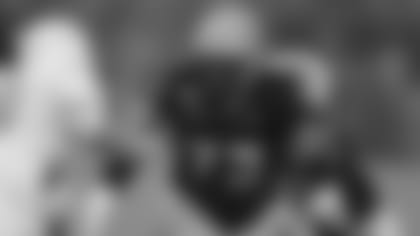 "I think he could play guard. He definitely has the experience over the past couple years playing center. (He's) a high-caliber athlete, and that's what you want to see from those Day 3 offensive interior linemen. Getting out on screens, (he's) very textbook. His footwork in pass protection, almost looks like he's a tackle. He kick-slides very, very well, gets really low with his hips (and) does not get out-leveraged very often."