Here is a six-pack of the top lessons learned from the 23-10 loss to the Minnesota Vikings: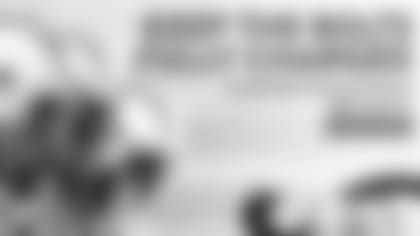 1.  Rivers' Read Leads to TD– Entering his 13th seasons, Philip Rivers has seen pretty much everything a defense can throw at him.  He proved that on Sunday with a last second audible into a run that turned into a 39-yard Melvin Gordon touchdown.  Reading what the Vikings were showing, he changed things up at the line of scrimmage after alerting the offense that the safety and linebacker were coming in on a blitz.  He took the snap and immediately handed it off while taking a hit, and the running back sprinted 39 yards to pay dirt.  Afterward, Gordon gave all credit to number 17:
"I almost didn't hear it, and kind of heard it at the last second.  The linebacker had blitzed, and it turned out in our favor.  As soon as he blitzed, there was no one there…. Obviously (Rivers has) been doing it for a while so he knows the game.  There isn't a front or a blitz that he hasn't seen. He watches film probably more than anybody on our team.  He's seen everything, so you know he's going to put you into a good run."
2.*Red Zone Defense Proves Stout *– Minnesota found itself deep in San Diego territory on their first two drives.  Both times the Bolts held them to three instead of seven.  Offenses will make their fair share of plays over the course of a game, but the key is limiting the damage.  Being down 6-0 instead of 14-0, the Chargers eventually took a 10-6 lead before making wholesale changes.  The team's red zone defense was the first thing Head Coach Mike McCoy praised following the game:
"Defensively we had a slow start, but the great thing during the game was the red area defense. (We were) only down there early 6-0. When you have the type of offense that we have, and being able to go back down there, it takes one score and you are up. So, there are a lot of little things from this game, and that is the big thing that I am going to look at."
3. Too Many Turnovers– It's a common adage that if you win the turnover battle you will likely win the game. On Sunday, the Chargers coughed the ball up three times, all on interceptions.  While they recovered two fumbles on defense, they weren't opportunistic enough as they actually forced four, allowing the Vikings to maintain possession twice.  As expected, turnovers were among the areas McCoy noted needs improvement going forward:
"You cannot turn the ball over…At the end of the half, we had to find a way to get points, and also to start off the second half better offensively with eliminating turnovers. We will learn from it."
4. Liuget Shows Off Fruit of Labor– Corey Liuget worked hard this offseason to slim down, shedding nearly 20 pounds.  He showed off the fruit of that labor with an impressive performance in limited action. While his nine-yard sack on third down will get the most attention, his pursuit of speedy Jerick McKinnon to catch him from behind on a screen pass was perhaps more impressive.  Liuget praised the job of the defense as a whole, especially in the red zone:
"It's big for us to go out there and also defend them on a short field. They started there on the 45 off the turnover, and for us to give up a couple yards and then hold them to a field goal, it was great."
5. A Blow to BO– Branden Oliver's Achilles injury cast a shadow over the entire game as the popular running back was carted off near the end of the first half.  The hard-working rusher missed the last half of 2015 after suffering a foot injury against the Baltimore Ravens, and was in the midst of a strong preseason proving he was back to form.  Seeing Oliver go down hit the entire team, and McCoy best summed up the team's emotions:
"For a guy who works so hard, and does everything the right way, (it's tough to see). His teammates love him.  You love coaching him.  You've seen what he went through to get back; it's a shame.  Some guys in this business have bad luck.  We tell the players you have to show up every single day to work in this business and treat it like it's your last because you never know what's going to happen.  As good as a human being he is and the way he works, it's not fair."
6. Better Execution Required– The Vikings gashed the Chargers for 35 yards on their first carry of the game as McKinnon split the defense and found a seam.  However, the Bolts were in position to make the play but failed to execute.  Dwight Lowery explained why the defense remains confident despite giving up some big plays, pointing out how they had the right play calls to combat the offense:
"We had the right play call for what they did.  It's just that sometimes you win or sometimes you lose in one-on-one matchups. Those types of things can happen. The funny thing is if you are really watching the game and you look and you see someone doesn't get pushed out of the gap or overrun the gap, then it is a completely different play.  You can't get too emotional about it because it happens. It's going to happen.  So you can't get emotional because when the play is over, the guys who were involved in the play probably have a good idea about what happened.  You remember that, move on and when you get off the field, you get coached up and go from there."