Here is a six-pack of the top lessons learned from the 31-24 loss to the Miami Dolphins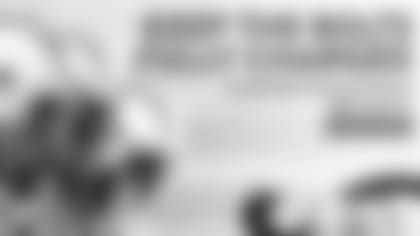 1.  A Nightmare Fourth Quarter for Rivers– Philip Rivers' legacy is that of one of the top late game quarterbacks since he entered the league. So many times over his career, number 17 found a way to will his team to victory in the final quarter.  Unfortunately, the exact opposite happened against Miami as Rivers threw a career-high four picks, all coming in the final 15 minutes.  Since 1991, there have only been six occurrences where a quarterback has thrown four picks in the fourth quarter.  Remarkably, three of them have come this year.  After the loss, Rivers took the podium and addressed the turnovers:
"(I) haven't had a game like this that I can remember. With those critical turnovers, I'm not the first quarterback to have some, and I won't be the last to have some crucial ones.  I can't remember one quite like this.  I hate it for the guys in there.  There were plenty of opportunities and I know they count on me to make those, and I do as well. I just didn't get it done today."
2.Bolts Rally Around Their Leader– While Rivers felt sick about the turnovers, his teammates explained how they all share equal blame for the loss.  The Bolts never should have been in that tenuous position late in the game as they held a 10-0 lead in the second quarter.  Whether it was the defense allowing the Dolphins to take the lead to start the third quarter or allowing a 56-yard pass after Tyrell Williams' late 51-yard TD, they put the onus on themselves.  Meanwhile, Melvin Gordon said he personally should have found the end zone at the goal line prior to Rivers first interception:
"It was a mistake. You can't fault Philip.  We had more than numerous opportunities to get the ball in; I could have made bigger runs.  It's not the time to point fingers at Philip.  He made a couple mistakes, but he's human.  He's our leader.  We're going to regroup and see what we can do moving on."
3. Goal Line Struggles Continue– The Bolts have boasted one of the top scoring offenses in the league all year long.  Unfortunately, they have struggled near the goal line in recent weeks. San Diego ran seven plays inside the Miami five-yard line on Sunday, including two from the one-yard line and pair at the two-yard line. They weren't able to find the end zone on any of those plays, with the last one resulting in Rivers' first interception of the day.  Dontrelle Inman acknowledged the need to improve at the goal line while stating there isn't a single reason he can put his finger on for the struggles:
"There is no rhyme or reason (for it).  It's just a matter of us getting the job done at each position…This is something that happens throughout the season.  You're going to have a game where you're not going to get it right.  We got it right for the most part, but the little things hurt us. "
4. Ajayi's Second Half Surge– San Diego did a masterful job locking down Jay Ajayi in the first half, limiting the red-hot running back to 16 yards on 11 carries for a 1.6 ypc average.  The second half was a different story as Ajayi had eight carries for 63 yards as he finished with 19 totes for 79 yards (4.2 ypc).  His biggest run came on the second play of the second half as he burst 40 yards off left end to San Diego's 30 to spark Miami's touchdown drive.  Melvin Ingram weighed in on Ajayi's second half surge :
"They made plays in the run game; that's what hurt us. They made two big run plays that got them in scoring range and they finished it off. We didn't make enough plays to stop the run… It's always a tough pill to swallow when you lose. You put so much work in during the week and when you don't come out with a victory on a close one like this it's hard. You can always learn from loses like this."
5. Opportunity Lost…– The Chargers didn't mince words heading into the week about the importance of the Dolphins game.  With an opportunity to even the record at 5-5 heading into the bye, they saw it as a game that could spark their stretch run.  After falling in heartbreaking fashion, they each acknowledged how the loss is a setback. Rivers perhaps best summed up the team's emotions:
"This one was big as we all said so it certainly doesn't make anything any easier. It's already going to be a tough road and this makes it even tougher. But we'll heal up a bit, get a few guys back, and fight like crazy down the stretch."
6. …But the Bolts Remain Hopeful– Even though their record is 4-6 and have a "tough road" to climb as Rivers put it, the Bolts remain hopeful.  The bye week affords an opportunity for injured players to heal up and return for what they hope is a memorable six game stretch run as explained by Tyrell Williams:
"Any loss is tough especially one like today. I think we will still come back after the bye week and make some things happen. We still have confidence. We feel like we can come in after the BYE week and make a push for the playoffs. We still have six games left so anything can happen. We are going to keep going. We will be fine."