Here is a six-pack of the top lessons learned from the 28-21 loss to the Tampa Bay Buccaneers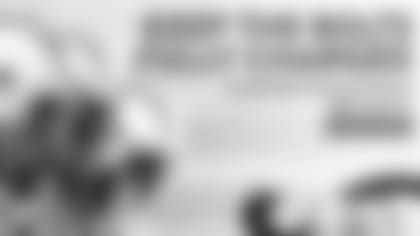 1.  Winston Breaks Free– Head Coach Mike McCoy explained how there are a number of reasons why the Bolts will feel sick when they watch the film.  On defense, he was most dismayed by his team's inability to bring down Jameis Winston when they had him in their grasp.  McCoy said it was a point of emphasis all week long, but they weren't able to execute as the QB made big plays throughout the game after it looked like he'd be sacked:
"That's one of the keys of the game we talked about all week long.  We met as a team Wednesday and last night.  Coming to the game, we understood that Jameis does a phenomenal job in the pocket of getting out of plays that you think are sacks and minus plays.  We are going to be sick looking at this film.  I've seen the numbers of sacks that we could have had.  With his physical strength, his arm strength, being able to throw some of those balls away… Turn the film on. Week in and week out (that's) what he does, and that was a big point of emphasis going into this game.  Don't allow him to do that.  He makes some big plays when he gets out of there."
2.Poor Second Half Execution Continues– For the fifth time this year, the Chargers let a fourth quarter lead slip away as the Bucs rallied for their 28-21 win.  However, it wasn't just the fourth quarter that doomed the Bolts. A strong first half followed by a letdown over the final 30 minutes has been the story of the season too many times, and it began right off the bat on Sunday.  Tampa Bay marched down the field for a field goal to open the third quarter, and then the Bolts offense wasn't able to muster much on their first possession.  McCoy offered a microcosm of their struggles, explaining how the offense had a big play dialed up but poor blocking up front hindered them from executing it properly:
"We had a poor start (to the second half) today. We had a big opportunity on the first call that Ken (Whisenhunt) made.  We had the chance for a homerun to Tyrell (Williams) and unfortunately we didn't have the best protection there so it wasn't the outcome we wanted.  We are going to be sick when we watch the film tomorrow and see the play we could have had designed up.  That was not a great start for the offense."
3. Bolts Leave Impression on Bucs– In victory and defeat, the Chargers have made an impression on opponents week in and week out.  Tampa Bay has faced their fair share of talented teams this season, including recent wins over the Kansas City Chiefs and Seattle Seahawks.  While it offers little solace as winning is all that matters, many Bucs players were effusive in their praise of the Bolts following the game.  Winston best summed up Tampa Bay's thoughts when it comes to the Chargers:
"San Diego has one of the top defenses in the NFL.  I think some people overlook that because of the losses that they have, but don't look at their record.  That's a pretty great football team with a Hall of Fame quarterback and a Hall of Fame tight end.  And Joey Bosa; wow, he's a monster.  Him and Melvin Ingram on that edge.  People always overlook that middle linebacker spot.  Denzel Perryman, he is havoc out there.  They have a great team; we just got the better of them today."
4. Inopportune Interceptions– There is never a good time to throw an interception. However, Philip Rivers' pair of picks came at the worst possible times.  The first came when Vernon Hargreaves met Williams as the ball arrived, popping it in the air into the waiting arms of Lavonte David who ran it 15 yards to the house for the lead.  Rivers' second came in the closing minutes as Keith Tandy came away with the rock when number 17 targeted Dontrelle Inman in the end zone looking to tie the game.  The QB summed up the interceptions after the game:
"If I (get a little more air under the second one) it's probably incomplete. I don't know if I had him even if I make a good throw there.  The first one, that's the way it goes sometimes. Every interception has a story. To me, going on and on about what happened and what I saw; it doesn't matter, really.  It doesn't change any of them.  You can't turn it over.  You can't turn it over twice.  You can't turn it over once for a touchdown, and the other one, in that situation. I could go on and on about what I saw and what I was thinking when I threw it, but it doesn't really matter."
5. A Total Team Loss– Sunday's loss wasn't due to just one player or single play.  As Melvin Gordon puts it, the Chargers lost because they weren't able to "step on (Tampa Bay's) throat."  The running back explained how each and every player needs to look in the mirror and ask themselves what they could have done to put the game away:
"That's been the problem with us. We just have to know that once we get up, just step on their throat.  We have to step on the team's throat when we're up.  We just have to find a way.  We all could be better.  I know people may try to blame Philip with interceptions and things like that, but we all could be better.  Those runs I had in open space, I make a guy miss and I need to make another guy miss.  The elite ones do that and then take it for a touchdown.  Then we wouldn't have this problem right now.  We'd all be in here happy. We're all to blame right now, but it is what it is.  We keep falling short and we have to figure it out."
6. Gut Check Time– The Bolts will find out a lot about themselves with a 5-7 record heading into the final month of the season.  They were in this same position in McCoy's first season with the team in 2013, and rattled off four straight wins to show their true character.  The head coach said he shared a similar message to his team after Sunday's loss, explaining each Charger is playing for their future on this team and in this league:
"I was taught a long time ago, you're always playing to get better every week and for your future.  Week in and week out, regardless of what the score is, regardless of what your record is, it doesn't matter.  Young players, you're trying to get more and more experience week in and week out.  Whatever you're doing, you have to make the most of every opportunity you get in this game."