Q: Why is Philip (Rivers) throwing short a lot instead of taking shots downfield? Do we really want Melvin (Gordon) leading the team catching the ball? – Jaxon Goodwin
A: Does it really matter? The key is to always take advantage of your best mismatch, and so far, that has included finding Gordon in the passing game. There will be plenty of times Rivers takes shots downfield, but he's not going to just force it for the sake of it. It's also hard to argue with the team's passing game thus far as they ranked third in the league, averaging 329.0 yards per game. In addition, number 17 is lighting it up, ranking third in the NFL in touchdown passes (six), fourth in total yards (680), fourth in passer rating (119.6), fourth in completion percentage (73.1 percent) and sixth in total completions (57).
Q: The other rooks are ballin' out but what's up with Justin Jones? – Lowell Cinony
A: He may not fill up the stat sheet by nature of his position, which is why you haven't noticed, but he has been every bit as effective as the rest of the rookies. He's already established himself as an important part of the Bolts' rotation up front as his 30 snaps against the Bills were the most by any interior defensive lineman after Darius Philon (36). Jones' game is built on strength, so keep your eye on him in the trenches when the Bolts take on the Rams this weekend.
Q: Where can I get Melvin Gordon's threads? He dresses 👌 – Tyronne Robinson
A: Ha! I'm certainly the last person to know where anyone with any type of fashion sense gets their threads, but I'll be sure to find out for you!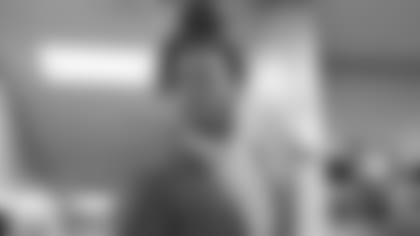 Q: When will we see Detrez Newsome get on the field. He was very good in the preseason. Why have we not played him? – Jonah D.
A: It's hard to get on the field when Melvin Gordon and Austin Ekeler have played the way they have. I've written a ton about that dynamic duo, and for good reason as they've emerged as one of the best one-two punches in the league. Gordon has carried the ball 24 times for 92 yards (3.8 ypc) and one rushing touchdown while Ekeler has 16 carries for 116 yards (7.3 ypc). As a result, the Bolts have established a strong rushing attack, averaging 116.0 yards per game. So, it's easy to see why Newsome hasn't seen the field much on offense. The good news is that they have him in the bullpen, and the rookie looks to be a reliable weapon they can call on if need be.