Bleacher Report's Matt Miller, NFL Network's Rhett Lewis and CBS Sports' Chris Trapasso joined a special episode of "Chargers Weekly" from the 2020 Senior Bowl in Mobile, Alabama.
Listen to the full interviews on the Chargers Podcast Network. Highlights from the conversations are below.
USC wide receiver Michael Pittman Jr.
"We knew the receivers were good, right? But I think it's guys like Michael Pittman [Jr.], who's right in your backyard [from USC]. He's had such a phenomenal week, and to watch him – OK, you see him on tape and you have some questions about can he separate. This is my first time to see him in person, so really just seeing his quickness, his athleticism, has been a lot of fun for me." – Matt Miller
"A guy close to home for both of us, Michael Pittman [Jr.]. He just does everything right, man. He can move for a dude of that size. He's got a little more wiggle than you might expect from a guy that size. And he was a plus-grade for me in the blocking drills as well, so he can use that size to his advantage and that's always really intriguing to me for a wideout." – Rhett Lewis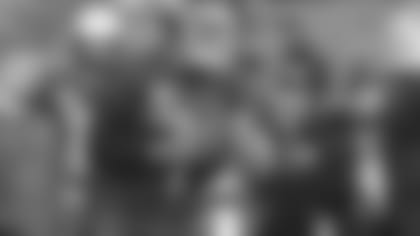 "I'm a huge fan of [Oklahoma's] Jalen Hurts. He's been a terrific college football player. I want to see what he can do out here. He's played at the highest level, we all know that. But I'm kind of excited to see what he can turn himself into as an NFL player. … I'm not counting Jalen Hurts out. He's the type of guy who seems to rise to the occasion in every situation, and I want to see him succeed as a quarterback in the league." – Rhett Lewis
"I think with [Utah State's] Jordan Love, the arm is as advertised. He can really spin the ball. He's a good athlete and you get that feeling like, 'Man, this could be a top-10 pick at quarterback. I think with [Oregon's] Justin Herbert, he hasn't been shy about the fact that he needed to answer more questions off the field with, 'He's quiet. Is he a leader? Does he work hard?' and everything that I've heard is that he's checking those boxes this week." – Matt Miller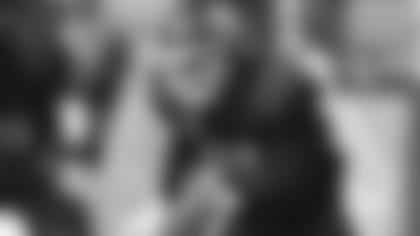 "[You've] got to start with Javon Kinlaw, the defensive lineman from South Carolina. Long, very physical, great first step. [He] kind of reminds me of Jerry Tillery [in] that he's around 6-6, 6-7, around 300 pounds, but can win with his hands beyond just the power that he has behind him. [He] has good pass-rushing moves. The other guy that I was really interested to watch … [is] Josh Jones, the big offensive tackle from Houston. Three years of starting experience, looks almost like [Cowboys tackle] Tyron Smith out there – does not have any bad weight to his frame. And watching his film, I see a lot of effortless power and he showed that [Tuesday] in the one-on-ones, just totally demolishing most of the defensive linemen that he was facing." – Chris Trapasso
"I can't remember as big a crowd assembling for O-line-D-line one-on-ones [Wednesday] as there was out there watching the South team get out there with Kinlaw, man. That dude's a beast. He may be one of the best players we've seen at the Senior Bowl in recent memory." – Rhett Lewis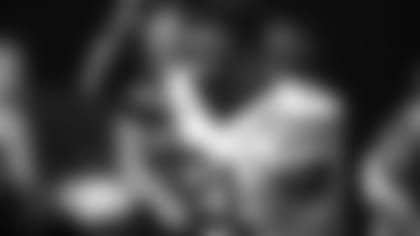 "Lamar Jackson from Nebraska – kind of a throwback in that he's 6-2, 200-something pounds with 32-inch arms. Kind of like a Seattle Seahawks type of corner, but very fast down the field, can recover. He can be a little overly aggressive, but he's someone that I think that if you need length on the outside and if you have a lot of nickel cornerbacks, Lamar Jackson second or third round. You put him on the outside and let him play there." – Chris Trapasso
"Corner is really deep, and I think down here in Mobile we're not seeing the top guys because they're either underclassmen or they're hurt. And so like Jeff Gladney from TCU – who I think could be a late first-rounder, early second-round pick – had to bow out, can't be here because of injury. So, you can definitely get value." – Matt Miller
Subscribe to the Chargers Podcast Network onApple Podcasts, Spotify, or wherever you listen to podcasts.