When the Chargers selected Nasir Adderley in the second round of the 2019 NFL Draft, there were a ton of different people I could have called to get their take on one of the newest members of the Bolts.
But there's one person who knows Adderley better than the rest – Pro Football Hall of Fame cornerback and Nasir's cousin, Herb Adderley.
To sum up Herb's NFL career in one word, it would be: legendary. He played 12 storied seasons for the Green Bay Packers and Dallas Cowboys. He won five NFL Championships and two Super Bowls with the Packers, inked another ring with the Cowboys, and eventually was enshrined into football immortality in Canton in 1980.
As a former first-round pick with a resume to boot, Herb knows what it takes to succeed in the NFL.  He's had a front row seat to Nasir's development from high school to now, noting he couldn't be prouder knowing the Adderley name is getting stitched onto the back of another pro jersey.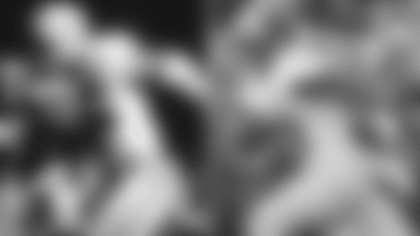 Herb said his football communication with Nasir started when the younger Adderley was in high school. He knew Nasir was something special on the field, but at that point, Herb was most concerned about him getting into college. 
Once Nasir got to Delaware, a strange thing happened. History repeated itself.
"He played offense in high school, the same as I did," Herb said. "And then once he got to Delaware, he called me and said, 'Guess what happened?' I said, 'What?' And he said they switched him to defense. I said, 'Well, it doesn't matter what side of the ball you play on, you have the ability to play.' I asked him what position (they switched him to) and he said cornerback. I said, 'Which side?' He said the left side and I almost fell out of the chair! That was the side I played and the position I could help him most at." 
That help included watching tapes of Nasir and providing feedback. But along with watching Nasir came sending tapes of his own playing days so his cousin could study them.  At one point, Herb casually mentioned that he felt Nasir would be better suited at free safety – a position he wanted to personally play, but Vince Lombardi had other plans. Who knew that conversation would ultimately lead to Nasir being one of the most coveted safeties in the 2019 Draft.
"When I mentioned (switching to safety) to Coach Lombardi, he said they couldn't move me because Willie Wood was already playing there and if they moved me in there, he wouldn't have a job," Herb reflected. "But Nasir called me after his second year playing corner, where he mentioned having safety being his natural position (with his defensive backs coach). Lo and behold, he moved him to free safety and that's where he played his last two years. During the time he was playing, I told him he was special because there aren't many guys who can play all the positions in the secondary. He has the ability to play either corner, free safety (or) strong safety, and he can cover the slot receiver. There are very few guys in the NFL right now who can do that. So in case of emergency, he can switch to any of those positions. All those teams who passed over him, they're going to find out what a great athlete he is, and how he's going to make the Chargers a great secondary."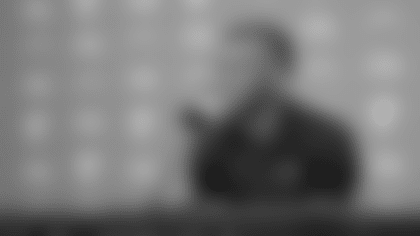 If you read numerous mock drafts leading up to the three-day event in Nashville, chances are you saw pundits mock Nasir to the Chargers. But who would have known that L.A. was truly where the safety wanted to be? 
"(After) he came out to visit the Chargers, when he came back he told me right away the Chargers was the team he wanted to play for. I asked him why, and he said it was because of the people he met while he was there; the coaches, and all the others he met. He was impressed. Also with the weather, and the team being in the playoffs last year and being one game away from (playing in) the conference championship, he emphasized to me that was the team he wanted to play for."
When Nasir spoke with the L.A. media for the first time, he had mentioned that he felt like his cousin spoke coming to the Bolts into existence. Ask Herb and he felt like as the clock ticked into the Day Two of the draft, there was a good shot what didn't happen in the first round was going to come to fruition in the second.
"I was thinking the whole time that I really thought he would go in the first round to some team because he's that good, in my opinion. But, when he didn't go in the first round, I started thinking that maybe the Chargers would have a shot at it. It just seemed like everything worked out in his favor that he had nothing to do with. To me, it was a Godly act that he was still there for the Chargers to make the choice that they wanted, and it was where he wanted to be."
So along with Nasir's versatility in the defensive backfield, what else are the Chargers getting in him? Ask Herb and he'll tell you Nasir is extremely athletically gifted. There's a reason he had 264 tackles, 22 passes defensed, 11 interceptions and four forced fumbles during his four-year career at Delaware. He also led the Blue Hens in picks (four) and passes defensed (seven) as a senior. 
But along with the physical gifts come the intangibles. It's the things that made Herb the player who he was that he instilled upon Nasir at a young age. 
"He's going to work hard, he's going to study the playbook and get all the nomenclature and terminology and everything in his mind. He (rarely) makes mistakes. Of course, everyone makes mistakes, but his mistakes are to a minimum. He doesn't make the same mistake twice. He has a positive attitude. He has a desire to be the best. He has self-respect, self-pride in his performance and respect for others. He's a very humble kid and he just has everything it takes to be an outstanding player in the NFL. There's no doubt in my mind about it."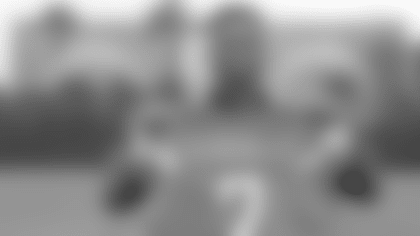 It's rare for families to be blessed with pro pedigrees in the NFL. For Herb, while he knew Nasir was talented, what was most important was being able to "set the pace" for another family member to don the jersey in the NFL whether that be Nasir or someone else. According to Herb, Nasir's inkling to make it to the league started on a trip to Canton.
"He said when he was a kid, he went to Canton, to the Hall of Fame, and the first bust he went over to see was mine. He was just thinking to himself when he was a young kid, 'My goodness, I would like to be here next to him.' So I told him now, the Super Bowl ring is fine, but there are a lot of guys in the Hall of Fame who don't have a Super Bowl ring who deserve one. But if you play consistently for X-amount of years, and do what you're capable of doing, you'll end up with a bust next to mine in Canton. That's his ultimate goal after winning a Super Bowl - to make it to Canton."
When asked about following in his cousin's footsteps, Nasir cited how thankful he was for Herb's advice throughout the years both on and off the field. But when you ask Herb about what it means to have the Adderley name continue in the NFL, he credits Nasir for making it all happen.
"(He told me) he can't thank me enough and I said, 'Well, you've already re-paid me by doing the right thing and making it.' He said without me, it would have been difficult for him making it through college. But he did it. I told him, 'You did it, Nasir. You had a lot of help and family support, but you're the one on the field and you had to go out and do it and get recognized by the NFL to show that you are capable of being drafted."
While he's beyond excited to see his cousin play in the NFL, and even more so when Nasir's squad faces off against Herb's former team in Week 9, he'll tell you one thing, his proudness knows no bounds. Add what makes him proudest is knowing the type of player Nasir is who is continuing their family's tradition decades later, who is now, a Charger.
"I wake up in the middle of the night smiling. Just (for him) getting the opportunity because I knew he could do it. If he stays healthy, he'll be one of the best defensive backs in the league."
Take a look through stylized portraits of the Chargers 2019 second-round Draft pick safety Nasir Adderley out of Delaware.