Ahead of Father's Day weekend, eight members of the 2019 Chargers left audio messages for their dads. Listen below:
CB Casey Hayward Jr., Son of Casey Sr.
"He was the first one to put a football in my hand, basketball in my hand, baseball in my hand. … He's the backbone of his family, so everybody kind of leans on him."
LB Drue Tranquill, Son of Tony
"To have a dad who did it with so much integrity and so much character – he just does business right and goes about his work right and just led our family so well. I mean, it's all I can do to just give my best every day and try to pass that torch."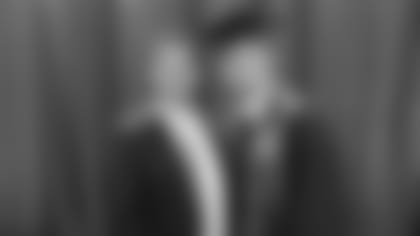 WR Dylan Cantrell, Son of Kenny
"I love him more than anything. I appreciate him, and there's just not enough good things I can say about him."
TE Hunter Henry, Son of Mark
"I hope I can be half the man he is. He's done a lot for me. He's still there for me even to this day."
DE Isaac Rochell, Son of Steve
"He's a truck driver and he used to take loads from Georgia to Alaska because those were the highest-paying loads, and I just remember him being gone and grinding to do that so my brother and myself could go to this private school."
RB Justin Jackson, Son of Phil
"He attracts a lot of people just because he's so kind and funny and generous. He has that aura about him and he's meant the world to me, obviously. He's my biggest fan, my biggest supporter."
LB Nick Dzubnar, Son of Michael
"The hard work and the effort that he put into us – whether it's school, whether it's athletics or anything you're trying – is really what has given us all the success that we've had, and my success in the NFL."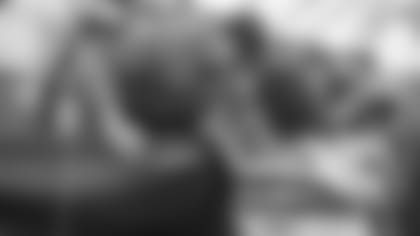 TE Sean Culkin, Son of Chuck
"[He's] someone I look up to for how he's just been a leader of the family in all aspects and just kind of keeps us all together – the rock of the household."