It's either the most wonderful or most controversial time of the year … Madden ratings season!
All ratings for Madden 21 were officially released last week, so here are some highlights for the Bolts.
Highest Rated Chargers Overall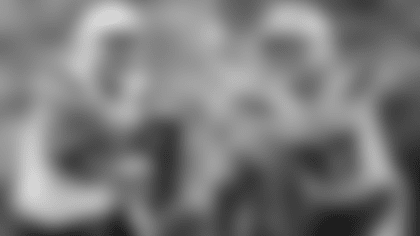 Keenan Allen and Joey Bosa tied for the highest rated players on the team, each boasting a 91 overall.
A few Chargers players cracked the overall Top 10s of their respective positions:
Wide Receivers - Keenan Allen (No. 10, 91 OVR)
Cornerbacks - Casey Hayward (No. 7, 89 OVR)
Safeties - Derwin James (No. 7, 89 OVR)
Tight Ends - Hunter Henry (Henry is notably absent from the graphic, but is tied with Darren Waller at 85 OVR)
Count 'em! THREE Chargers CBs made the top 10 for play recognition at their position: Desmond King, Chris Harris Jr., and Casey Hayward.
QB Justin Herbert was one of only two rookies to crack the throw power top 10 with a 92 rating.
Derwin James' hit power ranked as No. 7 among safeties in the league.
Austin Ekeler, pound-for-pound the strongest guy on the team, was given a 70 strength rating.
His teammates had some choice words, as well as the public, who overwhelmingly voted to have Madden adjust the 70 rating.
Well, on Monday, Madden adjusted the rating to ... a 79 ...