Here is six-pack of the top lessons learned from the 27-10 loss to the Tennessee Titans: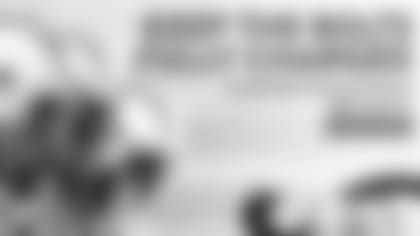 1.  Bolts Pound the Rock…– Head Coach Mike McCoy told the team the morning of the preseason opener that they would run the ball until they were forced to pass.  That mindset echoes what the Chargers said all offseason about establishing the run to bring more balance to the offense.  Overall, San Diego ran the rock 26 times for 115 yards, averaging 4.6 yards per attempt.  D.J. Fluker encapsulated the offense's feelings when asked about setting the tone with the run:
"I was excited! It's a sweet sound to an offensive lineman to hear 'run the ball first'.  I've been dying to hear that and we wanted to take advantage of it. That's what we did."
2.…But Struggle to Stop It–The Chargers defense ran a vanilla scheme as to be expected for a preseason game, but that still didn't make giving up 288 yards on the ground easy to swallow.  Just like they talked about establishing the ground game on offense heading into training camp, the Bolts also made it a focal point to shut it down on defense.  After struggling in the preseason opener, Jahleel Addae explained how the team must make proper corrections as they get set to face the Arizona Cardinals' dangerous rushing attack:
"We just have to go back and look at the drawing board and film. We'll look at what went wrong, what gaps we didn't fill and hold each other accountable.  Obviously it's the preseason, so we have time to correct it.  We'll come back on Monday ready to work and attack those points in practice."
3. Keenan Back in the Fold– Keenan Allen played just eight snaps in his first action since a kidney injury cut his 2015 campaign short.  He was targeted only once, but showcased his value in his lone opportunity.  On 3rd-and-15, Philip Rivers fired over the middle to his number one receiver for a 20-yard gain to move the chains.  Number 17 explained how much it means to the offense to have KA13 back in the fold especially on the money down:
"Good to convert on third down.  We were (first in the league) when (Offensive Coordinator Ken) Whisenhunt was here (in 2013), and we've been pretty good the past two years. But that's always a key down.  Having Keenan back on one of those in-cuts was good to get on that conversion."
4. Gordon Pleased but not Carried Away– Melvin Gordon carried the ball three times for 12 yards, averaging 4.0 yards per carry, and ended his day with a 44-yard catch-and-run for the Bolts' lone score.  To his credit, the second year running back refuses to get carried away with his performance.  After all, it was just one series of a preseason game.   Nonetheless, it was a long time coming for the running back who struggled his rookie year and underwent offseason knee surgery.  While he admitted it was an encouraging first step that boosted his confidence, Gordon said he has his eyes set on more:
"I was just way more comfortable. I kind of just told myself last year that I was really just stressing over every little thing with the run.  I calmed myself down, was focused on my reads, trusted (the line) and tried to make the best of what I can do. (Confidence) can help a lot.  I won't get carried away because obviously it is the preseason and the first game.  But I am excited to see what we can do."
5. Flag Fest– The Chargers committed nine penalties against the Titans, including eight by the offense.  Even though they had success marching down the field, they were repeatedly undone by miscues and unforced errors.  The o-line was most to blame, committing six of those penalties as McCoy said the offense must cut down on the flags:
"As the game went on offensively, (there were) too many penalties.  (We) drove, (then) penalties.   We moved the ball and had a play, and then had something hurt us so then we're playing first, second and third-and-long. That was an issue."
6. Kaser Booms In Debut – Drew Kaser knows he has big shoes to fill following in the footsteps of Mike Scifres and Darren Bennett, and he showed on Saturday why the Bolts believe he is the man for the job.  The sixth-round pick out of Texas A&M punted the ball five times, averaging 52.8 yards per attempt with a net average of 41.4.  It included a long of 62.  There is also room for improvement in the punting game as both balls he booted near the end line resulted in touchbacks.  McCoy had his eye on a number of areas throughout the game, explaining he had to watch the film before having a better feel for Kaser's performance.  Still, the head coach was a fan of what he did see:
"I think there were some good things in there.  I didn't watch all the kicks.  I was in the middle of making transitions from time to time so I didn't see all of them.  The two that I did watch I think I liked what he did."
Look back at Saturday's first preseason game of 2016 against Tennessee.