Here is a six-pack of the top lessons learned from the 35-34 loss to the New Orleans Saints.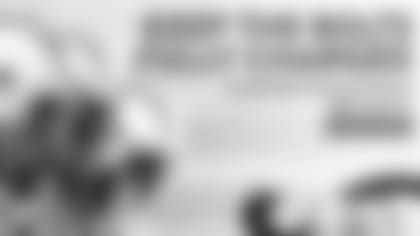 1.  Lesson Still Not Learned– The first two losses of the season were marked by an inability to execute down the stretch, untimely miscues and costly turnovers. All three of those reared their head again as the Chargers fell 35-34 in a game they led 35-21 late in the fourth quarter. As Dwight Lowery explained, the biggest frustration is the team not learning from their previous mistakes in order to get the win:
"I don't care what happens throughout the game. I don't care. Good play, bad play, who gives a (crap). When it comes time to make a play, you have to just do it. Whatever the situation calls for, it needs to be done…. The most disheartening thing is that we are not learning from (the past)."
2.Protect the Rock– The Charger were up by 21 points with 6:50 and firing on all cylinders.  The offense was moving up and down the field. The defense found its groove, limiting the Saints to numerous three-and-outs as well as forcing a big interception in New Orleans territory on an Adrian Phillips pick.  After the Saints punted, the Bolts gave the ball to Melvin Gordon on the first snap.  Unfortunately, the running back fumbled for the first time all year, setting New Orleans up on the Bolts' 13 yard line where they would eventually find the end zone.  On the very next offensive snap, Travis Benjamin coughed up the ball, giving the Saints possession at San Diego's 31. Seven plays later, New Orleans scored the eventual game-winning touchdown.  Gordon and Benjamin took their fumbles hard, as did Philip Rivers, who grew emotional explaining how badly he felt for his two teammates:
"You're up 13 with 6:50 left and two snaps later you're down one so it's just tough. I'm not there putting it on those two guys but you hate it for them. Nobody wants to fumble, nobody wants to throw an incompletion and nobody wants to miss a block. And that's not looking for sympathy but nobody is trying to make mistakes. That's why it's a game for me that's more valuable than just a game. It's the lessons that you learn and sometimes you don't know why."
3. "Critical Mistakes at Critical Times"– The turnovers weren't the only mistakes the Bolts made in what Head Coach Mike McCoy called an unacceptable second half.  It began with Dexter McCluster taking the ball out deep from the end zone to start the third quarter, getting to only the 15-yard line instead of taking over at the 25.  That first drive featured three penalties and a quick three-and-out. Instead of extending a 10-point halftime lead, New Orleans quickly got within three after scoring a touchdown on a short field.  On their final drive, after Rivers was sacked on first down, Matt Slauson snapped the ball before the quarterback was ready and number 17 had to fall on it.  Faced with a 3rd-and-22, Rivers threw a dime to Dontrelle Inman for what should have been a first down.  Instead, on what was a career-day for the wide receiver overall, he dropped it. It's easy to see why McCoy was angry after the game:
"Furious. A major disappointment. You get the lead we had and to fall apart. A major disappointment. Frustration is an understatement. I can't say right now in this microphone how I really, truly feel…We're making critical mistakes at critical times in the game and giving other teams opportunities to beat us.  We are giving it away."
4. Injuries Strike O-Line– The Chargers began the game on the offensive line from left to right with Chris Hairston-Orlando Franklin-Matt Slauson-D.J. Fluker-Joe Barskdale. Early in the third quarter, Slauson was the only member of the offensive line to man that same position. Hairston and Franklin did not return from injuries sustained during the game, moving Barksdale over to left tackle and Fluker to right.  Spencer Pulley and Kenny Wiggins subbed in at both guard positions.  Nonetheless, Philip Rivers refused to make any excuses:
"There were a number of moving pieces. They're shuffling and fighting like…. Everybody's efforts are there. This isn't an excuse. Some of these plays are coming on you. I've thrown that ball to (Antonio) Gates and a handful of others in this game who knows how many thousand times. We're in Week 4 with a lot of guys and moving parts and still scoring 34 points. It just hasn't been enough yet."
5. Henry Finds Redemption– From an individual perspective, Hunter Henry found redemption with a strong bounce back performance after a costly fumble in Week 3.  The rookie tight end caught his first career touchdown in the first quarter on a 20-yard strike from Rivers.  He also turned heads late in the third quarter, stretching just enough for a first down when it looked like he's be stopped to set up a 4th-and-short.  Overall, Henry finished with four catches for 61 yards and a touchdown. Rivers pointed to a couple plays the rookie made that were impressive, also adding that he could have done more to put the tight end in an even better position:
"The pass to Hunter that he dove and made an unbelievable catch; I wish I could have kept him up and that one and he would have scored.  Maybe that would have been the difference.  It's things like that I'll be sick about today."
6. Lesson Finally Learned? –The Chargers have two tough division opponents on deck in a span of five days.  There will be no margin for error in either contest, beginning with Sunday's trip to the Black Hole.  So have the Chargers finally learned their lessons from the first four weeks, or will the team make the same mistakes and mental miscues?  We'll all find out Sunday against the Oakland Raiders.