Here is a six-pack of the top lessons learned from the 34-31 loss to the Oakland Raiders.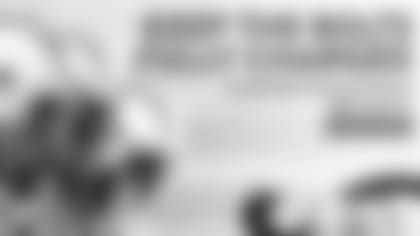 1.  A New Heartbreak– For the fourth time this season, the Chargers suffered a heartbreak they couldn't have imagined as what should have been a chip shot field goal to tie the game slipped through the hand of holder Drew Kaser.  Each defeat has taken its toll on the team, and as Philip Rivers explained, the loss against the Raiders was particularly deflating:
"Discouraging probably isn't strong enough. I don't know if there are many more ways left to find a way to lose….I mean, you can't make this stuff up.  You think, really, is there any other way we can find a way to (lose)?"
2.Too Many Turnovers– For the second straight week, the offense committed far too many turnovers that put the team behind the eight ball.  Antonio Gates and Melvin Gordon each fumbled, while Rivers tossed a pair of interceptions.  Gates' fumble came deep in Oakland territory after Brandon Mebane's interception set the Chargers up with a short field just over a minute into the game.  Meanwhile, Gordon coughed the ball up late in the third quarter with the Bolts up by five, leading to a Michael Crabtree TD that put the Raiders up for good. Overall, San Diego has lost eight fumbles on the year, which are the most in the NFL. Gordon was at a loss for words following his second costly turnover in as many games:
"I have to really look at it.  I'm really conscious about it.  I honestly don't even know what to tell you. I have to watch it and see.  But at the end of the day, it can't happen."."
3. Bosa Provides Silver Lining– The silver lining from the loss was Joey Bosa's impressive debut.  After missing the preseason with a contract dispute and the first four games of the year with a hamstring injury, the defensive end showed why the Bolts coveted him with the third overall pick.   Bosa finished with five tackles, three tackles for loss, two sacks and two QB hits in just 27 snaps. Still, he'd have traded in his strong play for a win:
"It feels good to have a decent game coming back but I could have five sacks and (if) we lose, it's a loss for me. So if we're not winning, I'm losing and we've got to make a change."
4. A Significant Rivers Milestone– With four touchdown passes on the afternoon, Philip Rivers now has 292 over his career.  As a result, he passed Johnny Unitas (290) and Warren Moon (291) for the ninth most in the history of the NFL.  While Rivers has set significant milestones over his career, entering the top 10 in touchdown passes is one of the most impressive.  Furthermore, as he has explained in the past, seeing his name alongside Johnny Unitas is particularly meaningful for number 17:
"I never met my grandfather – my dad's dad – but (Unitas) was his favorite player. My dad would say to me, 'I see you up there near Johnny Unitas, my daddy loved Johnny (Unitas).' So anyway, it is meaningful, but again a lot of guys contribute. A lot of guys were on the other end of all those. Obviously you'd love to enjoy it a little bit after a come from behind win like we thought we were going to have. It is, it still can be. I can separate the two (and appreciate the milestone). Obviously you all know I'm all about the team and I'm all about winning, but I think certain names that you either pass or are up next to, I can separate the two and appreciate (it)."
5. Division Struggles Continue– The last time the Chargers won an AFC West game was back in 2014.  Since then, they've lost 10 straight against their rivals. The Bolts have stressed a need to win in the division, and they have an opportunity to snap their losing streak in a matter of days as the Denver Broncos come into town on Thursday.  Rivers detailed the team's mentality having to get over the Raiders loss quickly with the Super Bowl Champions coming to town:
"We haven't won a division game in 10 tries now or whatever. We have to really just worry about today and tomorrow. Everyday we're on, we can't really look at what's still out there. Everything is still out there. I sound like a broken record, but it is. You've just got to carry on – it's the only way I know….We certainly can't feel sorry for ourselves. Denver will roll in here in about 96 hours so we've got to be ready for that."
6. Bolts Go Deep– San Diego aired the ball out more than at any point this season against the Raiders, doing so with success for the most part.  Three receivers had a catch of at least 50 yards in Hunter Henry (59), Travis Benjamin (54) and Tyrell Williams (50).  It was the first time the Chargers had three players do that since Oct. 20, 1968. Benjamin had a team high seven catches, and he tied with Williams for a team-high 117 yards. Number 17 explained how the deep ball was part of the team's plan heading into the game:
"We had a handful of shots that we knew we wanted to take and then we ended up taking those and then some. We just felt like that was one place we had an advantage….Travis and Tyrell's biggest asset is their speed. We knew that – again, (the Raiders) won the game – but we didn't think they could run with us on the back end. I underthrew the first one for an interception but other than that we made some huge plays down the field. Anytime you have that many yards in the air and that many chunk plays and score 31 points, we put the defense in a tough spot. I thought the defense kept giving us opportunities. Once again, we just didn't get it done."