Here is a six-pack of the top lessons learned from the 38-14 win over the Jacksonville Jaguars: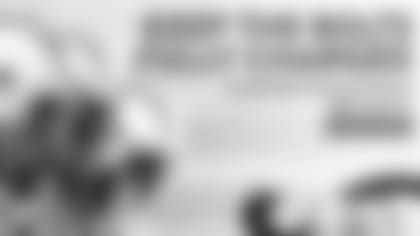 1.  Killer Instinct Activated– The Chargers vowed to learn from last week's loss when they saw a big second half lead slip away.  Faced with the exact same situation one week later, a 21-point lead at halftime, they backed up their promise and proved their words wouldn't ring hollow.  The Bolts kept the pedal to the floor once the third quarter kicked off, getting a quick three-and-out followed by a touchdown for a 28-0 lead.  The killer instinct they lacked against the Chiefs quickly ended any hope the Jaguars had of a comeback.  After the game, Philip Rivers said he learned a lot about the character of the team by responding in the exact same situation:
"It was huge. I'm happy that it happened again right away.  Now we can just get that out of our mind, being up 21 and what are we going to do next time?   I'm glad it happened the very next week.  And it was the same, too.  We saw Keenan (Allen) go down right before the half.  Then all of a sudden now it's Danny (Woodhead) right before the half.  It was eerily similar of last week and with the way we were playing… At halftime we were like, 'Well here we are again, up 21.  Let's make sure the outcome is a little different.'"
As the longest tenured veteran on the Chargers, Antonio Gates echoed a similar sentiment:
"In a season you always go through adversity. It is always a true test on what you are made of, especially after the loss we had the past week.  You can't say enough about the preparation that was put in throughout the week.  That is where it starts; in preparation and obviously translating to Sunday. We were able to do that this week… Finishing is a big focal point of what we are trying to accomplish this season and it starts with this game and hopefully it will carry over to the next game."
2."Phenomenal" Third Down Defense– Defensive Coordinator John Pagano's unit was lights out on the money down, limiting Jacksonville to 2-of-11 efficiency while forcing two turnovers.   Head Coach Mike McCoy called their third down performance "phenomenal" as the Jaguars did not pick up their first conversion until late in the second half.  The ability to get off the field and put the offense in good field position was paramount to the team's success. Rivers lauded the defense following the game for getting stops and playing complementary football:
"With our defense, (the Jaguars) were 2-of-11 on third down so that was huge. We kept getting the ball back with good field position. We were backed up one time and we got out of that. It was good. Again, it was complimentary. We played complimentary football just what we did last week for the better part of 50 minutes."
3. Gordon Rolls– Melvin Gordon continued his strong start to 2016 with the first 100 yard rushing performance of his career.  It marked the first time a Charger passed the century mark on the ground since Ryan Mathews in 2014.  Gordon carried the ball a career-high 24 times, averaging 4.3 yards per carry. He also put the Bolts on the board to start the game for the second straight week with a touchdown run on their opening possession.  As a result, the Chargers rushed for over 150 yards in back to back games for the first time since October of 2007. His decisive decision making and highlight-reel plays were the talk of the locker room following the win, including high praise from guard D.J. Fluker:
"(Gordon getting 100 yards) means a lot to us because it shows we are doing our job. And the way Melvin is running, he makes us want to do our jobs even better.  We can see how confident he is.  He is productive, and learning to set up our blocks.  We are seeing the Melvin Gordon that tore it up at Wisconsin.  He is getting over 4.0 yards per carry, and we believe in him.  The coaches are putting a good game plan together.  This is fun for us."
4. Injuries Continue to Mount– Unfortunately, the Chargers misfortune in the injury department continued as they lost two playmakers over the course of the game.  Danny Woodhead was carted into the locker room in the first quarter with a knee injury and did not return.  His status remains uncertain, but number 39 is the latest offensive weapon to go down as the Chargers have already lost Keenan Allen, Stevie Johnson, Jeff Cumberland and Branden Oliver for the season. Late in the fourth quarter, Jahleel Addae was also carted off the field with a shoulder injury.  Head Coach Mike McCoy expects to have an update on both players Monday afternoon, but Gordon explained how the team has to move on despite the injury bug:
"When you see one the leaders of the team go down that's kind of heartbreaking. We just always seem to get that bug I guess every year. Guys are dropping like flies, and we've just got to figure something out. You play in this league and you understand stuff happens. It's the beast of the game and you just have to be ready and guys just got to step up and make it happen."
5.  Benjamin and Williams Answer the Call– Perhaps no one entered Week 2 with more pressure than the Chargers wide receivers.  Minus Keenan Allen, all eyes were on the wideouts to see if they could answer the call.  They did so in impressive fashion, especially Travis Benjamin and Tyrell Williams.  Benjamin caught all six passes thrown his way for 115 yards and two touchdowns. He also had a pair of receptions over 40 yards (43 and 45) to average 19.2 yards per catch.  Gates has had a lot of teammates over the years, but said few have had Benjamin's game breaking ability:
"He is one of those guys who is one-play away from going to the house. He is definitely one of the fastest guys in the NFL.  You see him do things and it seems it is easy when you watch him do it, but the guys who play in the league, they understand how difficult it is to run past guys; especially when it is one of the best athletes on the opposite team.  The way he is running past them, it's unbelievable to see a guy with that type of speed."
Meanwhile, Williams had three catches for 61 yards and one touchdown.  He came through on third down with multiple conversions, including his 44-yard catch and run for a score that will surely be replayed on highlight reels the rest of the season. Afterward, Williams explained he was just trying to do his part to fill in for Allen:
"I just kind of opened up and I used my speed to get in the end zone.  It worked out.  Last week I remembered I ran out of bounds on a couple of others, so this week I wanted to make sure I cut up and to tried to get in there…. When Keenan went down, we all knew we had to step it up.  Everybody needs to try to fill the void as much as possible.  He is one of the best receivers in the league.  I think we all came in there, filled it and did pretty well."
6. Ingram Wreaks Havoc– Melvin Ingram was all over the field on Sunday, pestering Blake Bortles for 60 minutes.  The fifth year outside linebacker finished with two sacks, one forced fumble and three tackles but that only told part of the story.  Ingram also forced the Jaguars into two key holding penalties that stalled drives, and his sacks came at opportune times as one forced a fumble deep in Jacksonville territory and the other took the Jags out of scoring position at the end of the first half. Number 54 explained the motivation to close out the game fueled the entire defense:
"We came out and just wanted to work and hold each other accountable. We wanted to go hard for 60 minutes and that was our mindset.  That was what we came out here and tried to do."