Here is a six-pack of the top lessons learned from the 33-30 overtime win over the Falcons: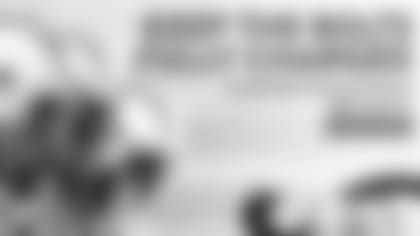 1.  Flipped the Script– During their four losses, the San Diego Chargers led for the vast majority of the game only to fall at the very end.  Sunday's thrilling overtime win followed the exact opposite script. After taking the lead on the opening possession, the Chargers would not hold another lead the rest of the game until Josh Lambo's field goal soared through the uprights in overtime. In fact, the Bolts trailed from 9:12 to go in the second quarter after Jacob Tamme found pay dirt until they pulled even with just 22 ticks remaining in regulation when Lambo tied it at 30 all with 33-yard field goal.  Philip Rivers weighed in with how it felt similar to how Kansas City beat the Bolts in Week 1, while noting how a come from behind win like the one over the Falcons can galvanize a team:
"We flipped the script. It wasn't quite the 17-point deficit that Kansas City had with 10 minutes to play but it was a 17-point deficit none the less. I know it's easier to say this after a win, you know, but we came in at halftime and I must have said it seven or eight times that we're going to win the game. Of course, I say that now but I really was saying that, and I think it was kind of that no panic, really believe that somehow we were going to find a way. In the years that we've been on runs and been a good team, we've done that."
2.Tyrell Matches Julio– Julio Jones put up the type of numbers showcasing why many consider him the top wide receiver in the NFL.  The Falcons wideout caught nine passes for 174 yards, averaging 19.3 yards per reception with a long of 50.  However, the Chargers' own Tyrell Williams virtually matched Jones' production as the 24-year old caught seven passes for 140 yards, averaging 20.0 yards per reception with a long of 49.  Williams made his presence felt from the very beginning, converting a huge 3rd-and-5 to by powering his way to a six-yard gain before burning the Falcons with a 49-yard reception on the first drive.  Despite his big day, Williams remained his usual humble himself following the game:
"I just tried to make plays. I knew that we had a good plan coming into the week so whenever my number came up I just tried to make a play… I'm just focused on getting the win and not focused on getting the yards during the game. As long as we get the win I am happy."
3. Defense Balls Out– The final score is indicative of the shootout many expected when the Falcons' number one offense and the Chargers' number three offense would take the same field.  However, after Atlanta put up 27 points in the first half, the Bolts shut the door on the Falcons, holding them to only a field goal in the second half and overtime.  Whether it was a timely sack, a turnover or a fourth down stop, John Pagano's unit was at the top of their game despite losing two more players to injury as DT Caraun Reid and CB Craig Mager did not return.  Rivers grew emotional talking about the job the defense did to allow the Bolts to get the win:
"Get a chance at the end (and) find a way to win. The defense got a big stop and held them to three points in the second half, which is tough to do. I was so aggravated in the third quarter when we didn't do anything with those drives and they [Chargers defense] got us stops, I kept saying, 'we can't do this, we have to score a touchdown.' We can't think our D, not that we don't believe in those guys, but we can't depend on them to hold them to three in the second half but they did it, and it was a huge way to win."
4. Gordon Grinds It– What a day Melvin Gordon had as he found the end zone three times and accounted for 121 yards of total offense.  However, his two biggest plays were arguably ones in which he didn't score a touchdown.  Late in the fourth quarter, it looked like Gordon was stuffed well behind the line of scrimmage on a 3rd-and-1.  Instead, he never stopped fighting, shedding the tackle and somehow breaking free for a pivotal 13-yard gain.  In overtime, he dove over the top on another 3rd-and-short to securely put the Bolts in field goal range.  While the NFL's leading touchdown scorer is drawing rave reviews in a fantasy football driven world, he pointed out the ability to grind it in key short yardage situations as being equally important:
"It's a good feeling. As a running back, you take pride in third downs and it irritates or bothers you a little bit when you don't get it. Because in your head you are thinking 'Why didn't I get it?' So when you do get it, it is a good feeling, definitely knowing you put your team in a good position to win the game."
5. Perryman Proves to be a Warrior– The pain Denzel Perryman is playing through is clear as day.  The second-year inside linebacker has dealt with a nagging shoulder injury for much of the season, and twice fell to the turf in Atlanta before heading to the sideline with trainers.  Still, losing the game would hurt Perryman more than the physical pain in his body.  Sure enough, there he was in the fourth quarter, picking off Matt Ryan with 3:41 left in regulation to set up the game-tying drive.  Then in overtime, Perryman sliced through the line on 4th-and-1 to drop Devonta Freeman for a loss at Atlanta's 44-yard line, setting up the game-winning drive.  There were almost too many superlatives tossed around about Perryman's play after the game, but Joey Bosa summed him up best:
"Big time players make big time plays in big time games and I can't say enough about him."
Head Coach Mike McCoy offered similar praise:
"(Denzel) knows what he means to this football team, we told him that throughout the game. He has been dealing with (a shoulder injury), and he just didn't want to come off the field. He came out for a couple plays, felt a little better and went back out there. It's the position he plays, it's those type of players that you need when the game is on the line and a play needs to be big, an interception, a turnover and the run stop he had, it's a great team win."
6. Lambo in the Clutch– Week 7 saw some notable field goal misses around the league, including one by Atlanta's Matt Bryant at the end of regulation.  However, Josh Lambo came through in the clutch for the Chargers, especially in pressure situations.  After driving the game-tying field goal through the uprights from 33-yards out late in the fourth quarter, he clinched victory with a 42-yarder in overtime. Lambo explained his mentality on how he stays calm under pressure:
"I went out there and to me it essentially was a PAT, 33 yards from the left hash. It was like Antonio (Gates) just caught a touchdown. I know that I am always going to have a great snap and a great hold so it doesn't matter what it says on the scoreboard. It's just a kick for me."