Here is a six-pack of the top lessons learned from the 33-27 OT loss to the Kansas City Chiefs: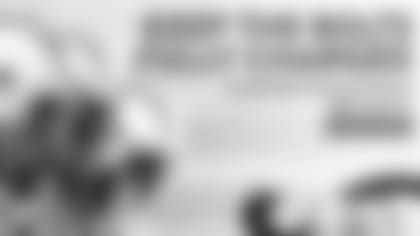 *1.  Inability to Put the Game Away *– The Chargers had plenty of chances to put the game away after taking a 24-3 lead in the third quarter.  Unfortunately, they lacked the finishing touch they knew they had to have entering 2016 after losing so many close one score games the year prior.   Head Coach Mike McCoy explained how it all comes down to execution:
"Obviously we didn't execute well there when we were up, and those are opportunities that we have to put games away and finish. We didn't finish obviously…. I don't think that our mindset changed. We came in, had a great halftime talk, and talked about what we were doing. This game comes down to execution and we all have to do our jobs better. We're all in this together; coaches, players, everyone in the organization."
Meanwhile, Philip Rivers put the onus on the offense for not putting the game away when they had opportunities:
"I'm just saying, you're not going to turn the ball over and you're going to score 27 points, you'd feel pretty good about that. I don't feel good about it because I don't think we held up our end. When it's all said and done, offensively, I don't think we held up our end when it was the fourth quarter. Find a way to sustain another drive, even if it's a few first downs and punted again. Just something to slow down everything that was going on and we didn't hold up our end."
2.Crushing Keenan News– There is no other way to put it -  losing Keenan Allen to what the team speculates is an ACL injury is a crushing blow. Rivers put it best when he said that the Chiefs couldn't cover Allen…and they knew it.  The wide receiver caught six of seven passes thrown his way in the first half for 63 yards, and the offense changed once he was carted off the field.  It is hard to replicate what Allen is able to do, and Rivers said the Bolts will have to replace him by committee :
"I don't think that there's too many guys like him that are just sitting there waiting for a phone call to come in on a Tuesday workout. We'll have to do it by committee. Obviously, Travis (Benjamin), you've seen what he's done production in the league, what he's capable of. Just trying to find more ways to get it to him. And then Dontrelle (Inman) and Tyrell (Williams) have to pick up the slack, and Isaiah (Burse) and whoever else we add to the group."
3. Little Adds Up to A Lot– There wasn't one big reason that led the Chiefs to pull off the come from behind victory.  Instead, it was a lot of little things in the second half that added up. After converting 6-of-7 third downs in the first half, the offense went 1-for-8 in the second.  The defense limited Kansas City to three points over the first 30 minutes of play but allowed 30 over the final two quarters and overtime.  Meanwhile, special teams struggled as well with Josh Lambo missing a 54-yard field goal and Drew Kaser connecting on a 17-yard punt with less than two minutes remaining to set the Chiefs up in good field position for their final drive. Echoing what he said earlier about execution, McCoy explained how all those little things added up especially in the fourth quarter:
"You look at the whole fourth quarter, and the way it went, and how we did things. We have to do a better job. Like I mentioned earlier, coaches, players, we're all in this together. We're not pointing fingers…. (The 17-yard punt) hurt. That's something we have to do a better job with, and that's why I said it's all of us. It's not just one thing, it's not just one kick, one offensive snap, one defensive snap, it's the whole team. We have to do a better job."
4. How to Move On?– As much as the loss was a "gut punch", the Chargers have no other choice but to move on. While that is hard to do after an emotional loss to a division opponent, in the end, it was only one game.  There are still 15 remaining, and there is much San Diego can learn from and hang their hat on.  Brandon Mebane was brought in this offseason for his veteran leadership, and shared what he is telling his teammates:
"Just stay together. This is only week one. Don't get down on yourself. Don't go pointing fingers. This is a new season. We'll correct it on Monday and move on from there. We've got a game next Sunday. That's all you can do."."
5. Gordon Makes Statement– A bright spot for the Bolts was the play of Melvin Gordon.  The second year running back impressed during the preseason, but cautioned not to get carried away until the regular season came around.  In the season opener, Gordon scored the first two touchdowns of his career while toting the rock 14 times for 57 yards, averaging 4.1 yards per carry.  Perhaps even more important than his touchdown runs was the way he broke tackles and was decisive in his decisions, hitting the hole early without hesitation. Nonetheless, Gordon was more focused on the team's loss than his own personal success:
"We started off hot and that's just football. Things started shifting their way. Momentum started getting on their side and at the end of the day they just made more plays than we did. We can't do anything about that, it's football. We got to finish. They just came up. They were down and came out ready to play. They got it together and just made more plays than we did."
6. Tyrell Time– One of the players who will be counted on most to step up following Allen's injury is second-year wideout Tyrell Williams.  The 6-4, 205-pound receiver came through on Sunday, with both of his catches coming for big third down conversions.  He finished the game catching two passes for 71 yards, yet did so while targeted five times.  While he is shown an ability to make a difference at this level, he will be thrown into the fire with a larger role than anticipated.   Talking about Williams' maturation process, McCoy pointed out how the wideout's work ethic gives him a chance to succeed:
"You saw what he did at the end of the year last year and as you guys watched practice through all of last year, you saw the growth that he made (The same) through the offseason program, through the minicamps and OTA's. Then you saw how he performed during training camp and then in the preseason games. It's a great credit to a player who's made the most of his opportunities last year, learned from a great group of players, works extremely hard."