Here is a six-pack of the top lessons learned from the 19-3 win over the Arizona Cardinals: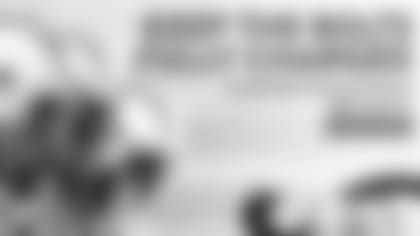 1.  Flower Picking– Brandon Flowers accounted for the only touchdown of the game with a 25-yard pick-six in the first quarter. It was vintage Flowers as the veteran read the play, reacted instinctively realizing Carson Palmer decided to throw quickly instead of handing it off and athletically hauled in the pass for the early interception. After a long offseason in which he reflected on what he called a dismal 2015, it was the type of play that reassures the cornerback that he's returned to form.  According to Jason Verrett:
"(Brandon) is having a bounce-back start in these first two games…We're all feeding off each other and as you can see (he and Jahleel Addae) made big plays tonight."
2.Run Defense Resurgence– Nobody was happy with the way the Bolts gave up 288 yards on the ground in the preseason opener in Tennessee.  The defense focused on making that an outlier instead of the norm.  They took a step in the right direction against Arizona as the Cardinals carried the ball 21 times for 63 yards, averaging only 3.0 yards per carry.  Defensive Coordinator John Pagano's unit allowed only 17 yards on 12 carries in the first half as the visitors averaged 1.7 yards per attempt. Manti Te'o credit's the improvement to the defense's trust in one another:
"The biggest difference for us in the run defense is that everybody was doing their job.  Everyone trusted each other, and everybody made their play.  And they didn't make it for themselves, they did it because they wanted to make it for their brother.  When we stick together as a defense and we play like that, we're going to do well."
3. Not Enough TDs– Perhaps overshadowed by the big win and strong showing by the defense was the offense's inability to get into the end zone.  Whether it was a long drive stalling near the red zone or failing to find pay dirt after Jahleel Addae's interception set them up at the nine-yard line, the offense repeatedly settled for three instead of seven. Even with Philip Rivers and Antonio Gates getting the night off, D.J. Fluker said the offense must find the end zone instead of kicking field goals.:
"I thought we did OK.  We made some plays.  But at the end of the day we got to get that touchdown. We have to get that mindset that we won't be denied and we will get in the end zone."
4. Bercovici Gets His Shot– Kellen Clemens started under center for San Diego with Rivers getting the night off.  However, instead of Zach Mettenberger taking over in the second half, Head Coach Mike McCoy gave undrafted Arizona State product Mike Bercovici a shot.  The rookie completed nine of 13 attempts for 108 yards, leading the Bolts to a pair of field goals. Bercovici has had a strong training camp which led to McCoy giving him the opportunity to showcase what he can do:
"We gave Mike an opportunity to go in there for a half.  We said we wanted to give him a good half to see what he could do.  He went out there and made some good plays."
5. Kicking Game Comes Through– You can never overestimate the importance of field position, which is why the Chargers made changes to the kicking game after a dismal 2015 in which the special teams unit ranked last in the league.  Drew Kaser punted four times, averaging 54.5 yards per attempt.  He dropped a picture perfect punt that Craig Mager and Darrell Stuckey downed at the two-yard line.  That field position eventually led to Flowers' pick-six. In addition, Josh Lambo booted four field goals, including a 50-yarder to account for 12 of the Chargers points.  McCoy praised his young specialists after the game:
"We kind of had it designed there on what we wanted to do with Josh initially. We were going to kick some short and kick some deeper and do some things. There was one there I wanted to go (for it) on the fourth down, the possibility of going for it for the offense but I said I have got to remember now, I have three phases to look at and I want to make sure Josh and the field goal team get some work there. So we kicked it. He got a lot of good work and that is what we wanted him to do. And then the youngster (Kaser), he just keeps doing his job. He did a nice job. We downed the one ball and then another opportunity, so (I am) very pleased with both of them up to this point in time."
6. Not without Injury– It's always tough to see a player carted off the field with an injury. Unfortunately, that happened twice to the Chargers Friday night with both players now out for the season.  First, tight end Jeff Cumberland pulled up lame going for a ball in the endzone late in the first half.  Then, seventh-round pick Donavon Clark headed into the locker room after the guard injured his knee in the third quarter.  The head coach explained the team's reaction to both injuries:
"You get excited for those players, and then all of a sudden it comes to this halting stop because of an injury. But hey, things happen for reasons in life.  We all understand the game.  Injuries are a bad part of the game."