Here is a six-pack of the top lessons learned from the 20-17 loss.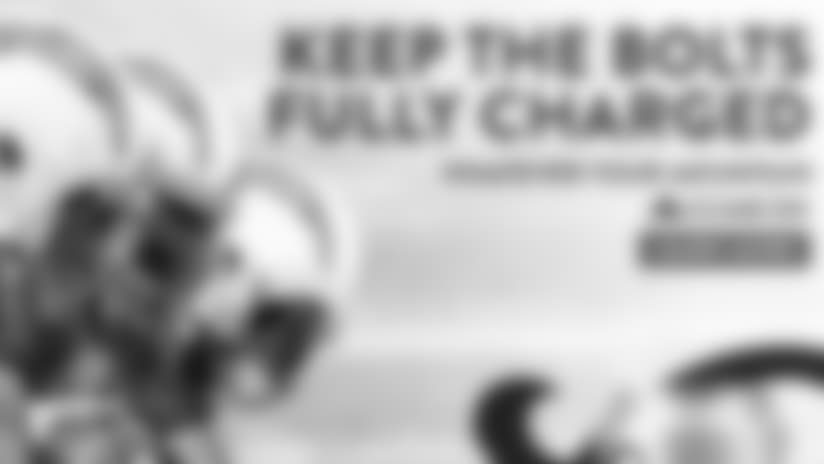 1. A Painful Loss – All it took was one look around a somber visitors' locker room to know how tough the Chargers took Saturday's loss. Even though Cleveland had yet to win a game all season, the Bolts knew they were in for a tough test against a team that has been competitive all year. In the end, too many self-inflicted mistakes and penalties combined with a clutch performance by Cleveland resulted in the Browns getting their first win of the year at the Chargers' expense. The players used different words to sum up how they felt – "angry", "pained", "sad" and a few choice expletives not fit to print– but the sentiment was all the same. Former Brown Travis Benjamin best summed up the team's immediate reaction:
"It hurts a lot. We wanted to come in and get a win. Even though they didn't have a win, we feel bad that we gave them a win. That's going to stick on our record. It's kind of bad, kind of hurtful…. They're not a bad team on film. They're in the right places, but we know what we are capable of on offense, defense and special teams. We just have to execute better. We had opportunities to either tie the game or take the go-ahead touchdown. It's part of the game. It happens. It's just a sad thing that happened on our end."
2. Lambo "Lets Down" Bolts – That's how the kicker put it after he was unable to put the ball through the uprights on a pair of late attempts to send the game to overtime. The first should have been a 32- yard chip shot, but it was blocked by Jamie Meder who stuck his arm in the air as he shot up the gut. Later, with the clock ticking down, Lambo's blast from 45-yards out sailed wide right as the clock struck zero. Mistakes on special teams have cost the Bolts all year, and Saturday was no different. While there were many reasons why the Chargers fell on the road, Lambo put the onus on himself.
"I let down my teammates, my organization, and I let down the fans. That is going to be heavy on me. I'm going to do what I know to do this week and get back to work. I know what to do to fix that."
3. Finding Ways to Lose – It's almost unfathomable the ways the Chargers have found to lose games all year. Whether it was a blown 21-point lead against the Chiefs, a pair of late fumbles vs. the Saints, a botched hold against the Raiders or four fourth quarter interceptions vs. the Dolphins, finding unique ways to lose has been the story of the Bolts' season. Philip Rivers said Saturday was just the latest chapter to that story:
"This one does hurt maybe more than all of them (but) they all hurt. Lose the Miami game close when you throw (four) interceptions, lose the Tampa game (when) you get a chance to tie it but you lose it. Oakland game, you get a chance to tie and you lose it. It's just been the way the season's gone."
4. Mash Unit Up Front – The offensive line was in shambles all afternoon as injuries struck the Bolts hard. Matt Slauson, who has been a rock all year at center, exited the game in the second quarter with a foot injury and did not return. The same goes for Orlando Franklin, who sustained a knee injury. Both players joined King Dunlap on the sideline as the left tackle missed the game with a knee injury. Joe Barksdale also went down although he later returned. Thus, it should come as no surprise that the Chargers struggled to establish a ground attack, mustering only 34 total yards while averaging 1.8 yards per attempt. They also were flagged for numerous penalties, although they did not surrender a sack while giving up five QB hits. Overall, Rivers appreciated the men he had up front doing their best to protect him:
"That's when you're thankful for guys like Spencer (Pulley) to be able and play snaps at center. Slauson has been the rock, but Spencer stepped in and battled. Chris Hairston stepped in. Kenny (Wiggins) was in there playing because Joe and Orlando were both in and out at different times. It was tough. (In) our defense, I've never seen so many guys be down at one point (for a season. But) that's really irrelevant in terms of today's game. We didn't win the game."
5. Slow Start Dooms Defense – The Chargers had few answers for Robert Griffin III, Isaiah Crowell and the Browns' read-option offense as the Browns scored 17 points on their first three possessions. In fact, Cleveland was 4-for-5 on third down to start the game, and the one time San Diego got a stop, the Browns converted on fourth down. To the Chargers' credit, they did settle in nicely. They pestered the QB all game long, recording nine sacks. However, the slow start and inability to force a turnover for the first time all year long gave the Browns momentum according to Head Coach Mike McCoy:
"Defensively, it took us some time to get settled in there the first four of the five possessions, letting them go down there and giving them too many opportunities, whether it was through penalties and things like that throughout the game. In the second half, they did a nice job making some adjustments, and then at the end, we had our opportunities."
6. Gates Turns Back the Clock – A bright spot on an otherwise dreary day was the play of Antonio Gates. It was a vintage, throwback performance by the 36-year old tight end as he led the team in targets (13), catches (eight) and yards (96). He also had a touchdown on the opening drive, bringing him within one of tying Tony Gonzalez (111) for most all-time by a tight end. Gates also had a clutch reception on fourth down with the game on the line. While it's hard to get excited about anything after such a tough loss, even Rivers admitted it was a strong showing by the future Hall of Famer:
"He was good. Shoot, we got him that first one early. We had a few other chances, a few other times we got down there we had some things called to try to get him to tie it. We just couldn't get in there, but he was big. Obviously, that fourth down play late in the game in two-minute drive to help us get us down there. He's still a factor as we know."