In order to serve all Chargers fans, Chargers.com has compiled a list of who some top draft pundits are projecting the Bolts will select with the third pick in the draft.
With the NFL Scouting Combine over, many notable pundits have updated their mock drafts since our last edition.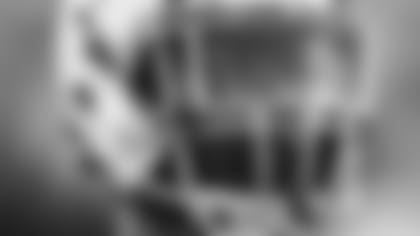 ESPN's Todd McShay:  DE DeForest Buckner - Oregon
What he says: "Offensive tackle is certainly an option here, with Philip Rivers aging and the line continuing to struggle last season. But Buckner would give San Diego a much-needed scheme-versatile defender who is a disruptive force against the run. He made great strides as a pass-rusher last season, finishing the Pac-12 season with 8.0 sacks in nine games. At 6-foot-7 and 291 pounds, Buckner is a perfect 5-technique in a 3-4"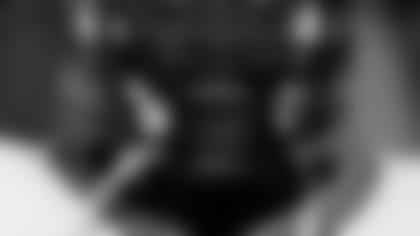 NFL.com's Daniel Jeremiah:  CB/S Jalen Ramsey – Florida State
What he says: "Ramsey moved around like a premier CB at the combine... Press ­cover corner with disruptive length to fluster receivers and the makeup speed/leaping ability to stymie downfield attacks. Ramsey made more plays on the ball from the slot last year, but his ability to jam and trail receivers limited playmaking opportunities this year. Ramsey has all-­pro potential and traits, but could use a little more bravado and attitude play in and play out"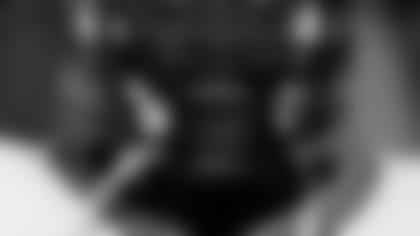 NFL.com's Bucky Brooks:  CB/S Jalen Ramsey – Florida State
What he says: "The loss of Eric Weddle makes it imperative for the Chargers to snag a playmaker that can deliver "splash" plays in the middle of the field… Dominant athlete. Sprinter and champion long jumper for Seminoles track team and hit a 40-inch vertical leap in high school. Prototype frame for a big, press­ cover corner. From press, lands accurate blows with extended arms into the shoulders of receivers. Can redirect and, in some cases, completely road­block a route with his disruptive press strength and tactics. Has experience at safety and as slot corner."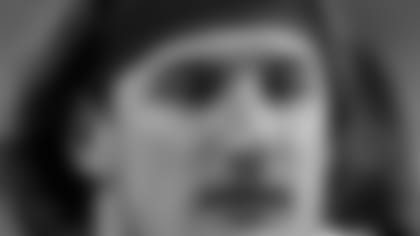 CBSSports.com's Will Brinson:  DE Joey Bosa – Ohio State
What he says: "The Chargers need to shore up a couple different spots, including pass rush. The question is how well he fits if he's forced into an outside linebacker role instead of as a hand-in-the-ground end."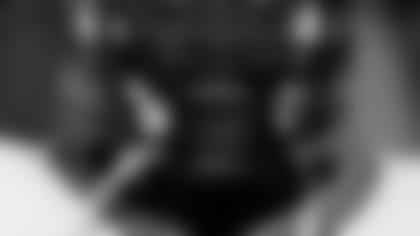 CBSSports.com's Pete Prisco:  CB/S Jalen Ramsey – Florida State
What he says: "With Eric Weddle leaving via free agency, they need a rangy player who can do the things he did. Ramsey offers scheme versatility, much like Weddle did. He can also play the corner, where the Chargers need help."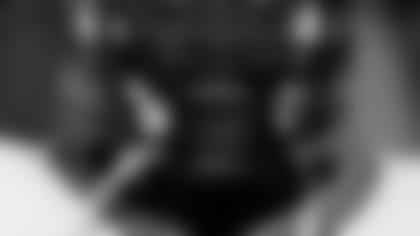 CBSSports.com's Rob Rang:  CB/S Jalen Ramsey – Florida State
What he says: "Every indication is that the Chargers are looking to move on from longtime standout safety Eric Weddle, a pending free agent. San Diego could see Ramsey as an ideal replacement. An Olympic-caliber athlete with instincts, size and physicality, Ramsey has starred all over the secondary and even at linebacker for the Seminoles, projecting best as a safety in the NFL."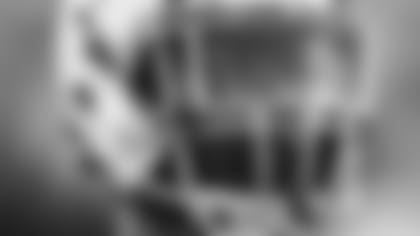 CBSSports.com's Dane Brugler:  DE DeForest Buckner - Oregon
What he says: "San Diego ranked near the bottom of the league in pass rush production in 2015 and need to address the position in the draft. Buckner has steadily improved each year and isn't yet at his football ceiling, fitting the Chargers' 3-4 base."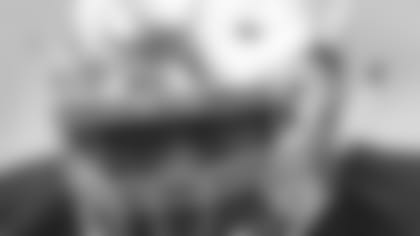 Bleacher Report Lead Draft Writer Matt Miller:  OT Ronnie Stanley – Notre Dame
What he says: "So much speculation this offseason has centered around the San Diego Chargers drafting a defensive player with the No. 3 overall pick, but what about protecting quarterback Philip Rivers in order to give this team its best chance to win? That also makes sense, and Notre Dame's Ronnie Stanley is the kind of smooth-moving tackle you draft in the top five. Stanley would be an instant starter at left tackle, and his ability to move and mirror on the edge would not only extend Rivers' career but help jump-start the stagnant Chargers running game. With Rivers, Melvin Gordon, Keenan Allen and Stanley as the nucleus on offense, San Diego starts to look like a competitor again in the AFC West."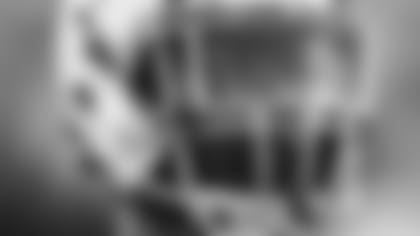 MMQB's Robert Mays: DE DeForest Buckner - Oregon
What he says: "It's been a long time since the Chargers had a true difference maker in their front seven, and that's exactly what Buckner can be. At 6-foot-7, 281 pounds, Buckner can be play all over the line for San Diego, and along with adding to the pass rush, would help improve a run defense that finished dead last in Football Outsiders' DVOA metric."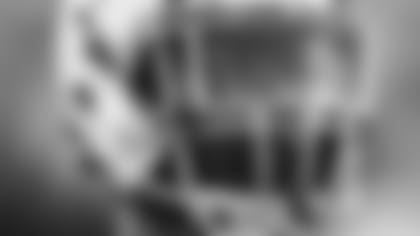 Sports Illustrated's Chris Burke: DE DeForest Buckner - Oregon
What he says: "If the Chargers believe Ronnie Stanley can be a long-term answer at tackle (and I do), he very well could be the pick here. Otherwise, they are almost certain to take a defensive player or a trade down, and it's on D where things get interesting. Buckner is a walking brick wall, capable of run stuffing and developing into an above-average 3–4 rusher. He is a better fit than Joey Bosa for the Chargers' current scheme."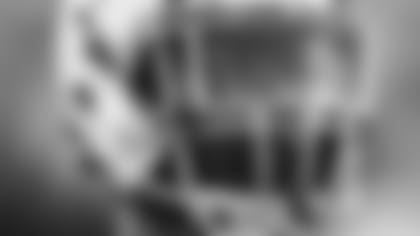 Fox Sports' Pete Schrager: DE DeForest Buckner - Oregon
What he says: "I was hearing before the Combine that Buckner was going to wow everyone, and he didn't disappoint. He has monster 12-inch hands and moves like an NBA power forward. He is a 6-foot-7, 290-pound pure athlete who tore up the Pac-12 this season. He had 12 tackles for a loss in just a nine-game season in 2015 and is my top defensive lineman in this draft. San Diego's D-Line is desperate for a thumper up front."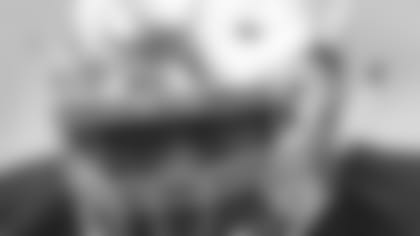 SBNation's Dan Kadar:  OT Ronnie Stanley – Notre Dame
What he says: "The Chargers are seeking suitors for the No. 3 pick, most likely because they could go so many directions with this pick. If they stay at three, a strong argument can be made for Stanley being the pick. He's a highly regarded left tackle who could protect franchise quarterback Philip Rivers in the twilight of his career."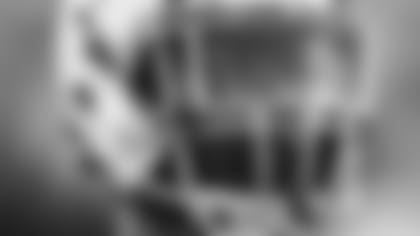 Walter Football's Walter Cherepinsky:  DE DeForest Buckner – Oregon
What he says: "The Chargers may look at Jalen Ramsey or DeForest Buckner. I had the former slotted here recently, but I'm beginning to think Buckner is the better option, as the Chargers desperately need help on their defensive line. Besides, taking a safety at No. 3 overall is a bit too early."
The opinions, analysis and/or speculation expressed above represent those of individual authors and do not represent the opinions or policies of the Chargers' organization, front office staff, coaches and executives.