Staff Sergeant Victor Romualdo was born and raised in Los Angeles, California and has proudly served in the Marine Corps for 10 years. SSgt Romualdo has served 6 years in the reserves and 4 years active duty. For the past 3 years he has served as a recruiter and Staff Non-Commissioned Officer for Recruiting Station Orange where he has helped enlist young men and women into the Marine Corps and help our young generation by being a positive role model and mentor. He will be going to Oscar Battery 5/14 out of Seal Beach as a Section Chief. His awards include Navy and Marine Corps Achievement Medal, Marine Corps good conduct medal, Selective Marine Corps Reserve Medal, Global war on terror service Medal, Armed Forces Reserve Medal, Navy sea service ribbon and Marine Recruiter Ribbon.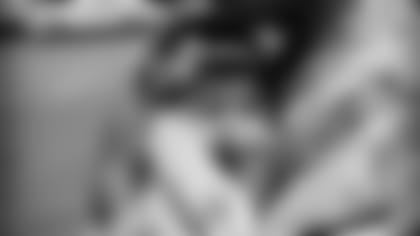 The Military Hero of the Week presented by California Resources Corporation was created to acknowledge the heroic efforts and sacrifices made by our U.S. service members, veterans and their families. Each week of the Regular Season the Los Angeles Chargers will honor a Military Hero. The honored service member will receive four tickets to a Chargers home game where he or she will be recognized on-field.
Do you know a current or retired service member? Click here to nominate them to be our next Military Hero of the Week!