Gunnery Sergeant Rafael Garcia Lopez has proudly served our country since 2004 and has served two tours in support of Operation Iraqi Freedom. After deployment, Garcialopez completed eight successful cycles as a Drill Instructor and Senior Drill Instructor with 2nd Recruit Training Battalion, Company G. In May of 2018, Gunnery Sergeant Garcialopez, reported to Recruiting Station Los Angeles where he currently serves with the Officer Selection Team.
His personal awards include: The Navy and Marine Corps Accommodation Medal, the Navy and Marine Corps Achievement Medal and the Outstanding Volunteer Service Medal.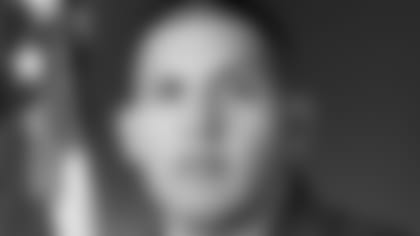 The Military Hero of the Week presented by California Resources Corporation was created to acknowledge the heroic efforts and sacrifices made by our U.S. service members, veterans and their families. Each week of the Regular Season the Los Angeles Chargers will honor a Military Hero. The honored service member will receive four tickets to a Chargers home game where he or she will be recognized on-field.
Do you know a current or retired service member? Click here to nominate them to be our next Military Hero of the Week!