Staff Sergeant Essence Zanders was born and raised in Los Angeles, California. She joined the United States Army in 2008 as a Human Resource Specialist. She was the third of her siblings to join the military.
In 2010, Staff Sergeant Zanders was selected to join a small deployment team to Bagdad Iraq, where she provided support for the 82nd Airborne Division. In 2015 she was selected by the Department of Defense to become a detailed recruiter. In 2016 she was selected by Commanding General Martin to be part of the USAREC Female Engagement Team. In 2017 she obtained her Bachelor's degree in Psychology while also providing over 80 hours of community service at the local hospital and various group homes and shelter programs. She was selected as the top Non Commission Officer of her Battalion for 3rd Quarter; demonstrating knowledge, leadership and fitness.
Most recently Staff Sergeant Zanders was awarded a coin from The Secretary of the Army, Mark Esper, for going above and beyond her duty and being a positive role model in the community. She is in the process of opening her own Group Home for teenage girls, to help provide greater opportunities to young girls within the community.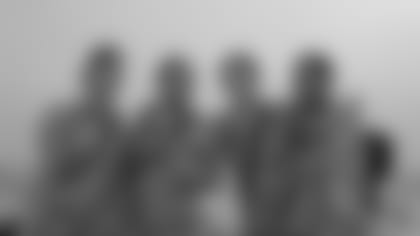 The Military Hero of the Week presented by California Resources Corporation was created to acknowledge the heroic efforts and sacrifices made by our U.S. service members, veterans and their families. Each week of the Regular Season the Los Angeles Chargers will honor a Military Hero. The honored service member will receive four tickets to a Chargers home game where he or she will be recognized on-field.
Do you know a current or retired service member? Click here to nominate them to be our next Military Hero of the Week!