Sergeant First Class Nicholas Moore proudly served in the United States Army for 14 years. Moore enlisted in the Army in 1999 and attended Basic Training, Airborne School, and the Ranger Indoctrination Program and was assigned to 2nd Battalion, 75th Ranger Regiment in December of 1999. During his years of service he deployed 13 times, including 7 deployments to Afghanistan and 6 deployments to Iraq. He participated in some very notable missions including the rescue of PFC Jessica Lynch in 2003 and the rescue of Marcus Luttrell in 2005. On October 8th 2011 while leading a Raid in Logar Province, Moore was shot in the right leg, right arm, and helmet. He medically retired from the Army in November 2013. His military awards include the Purple Heart, 2 Bronze Stars, and the Army Commendation Medal with "V". He is the co-author of a newly released book titled "Run to the Sound of Guns" which is available for purchase at book stores and on Amazon.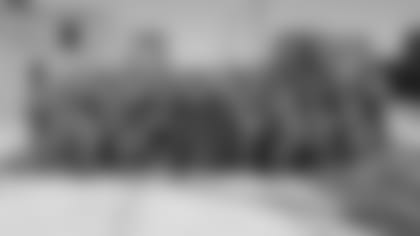 The Military Hero of the Week presented by California Resources Corporation was created to acknowledge the heroic efforts and sacrifices made by our U.S. service members, veterans and their families. Each week of the Regular Season the Los Angeles Chargers will honor a Military Hero. The honored service member will receive four tickets to a Chargers home game where he or she will be recognized on-field.
Do you know a current or retired service member? Click here to nominate them to be our next Military Hero of the Week!