Recruit Kramer joined the United States Marine Corps and attended boot camp at Parris Island in 2003. After graduation he was assigned to Charlie Company, Infantry Training Battalion, School of Infantry East where he was earned the 0341 MOS. Upon Graduation he was assigned to Weapons Company, 1st Battalion, 8th Marines, Camp Lejeune, NC. PFC Kramer deployed with 1/8 during OIF II (2004), Hurricane Katrina Relief Effort (2005), and with Battalion Landing Team 1/8 with the 24th Marine Expeditionary Unit (2006).
In April 2007, Sgt Kramer volunteered for assignment the Marine Corps Mountain Warfare Training Center where he worked until April 2010. He held the billet of a Mountain Warfare Instructor (Level II) and completed the following courses during that tour: Summer Mountain Leaders Course, Winter Mountain leaders Course, Military Skier, Mortar Leaders Course, Martial Arts Instructor Course, Military Communications Command and Control Course, Winter Instructor Training Course, and Wilderness First Responder Course. During this time he trained thousands of Marines in high-risk mountaineering techniques, live-fire exercises, and the more mundane tasks of infantry operations in a mountainous environment.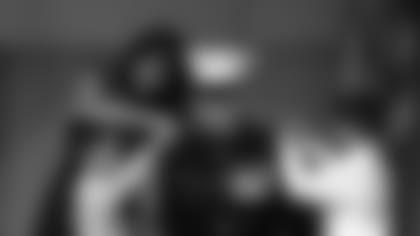 From there, Sgt Kramer reported to the 1st Battalion, 5th Marines in Camp Pendleton, CA in 2010. He served as a section leader in the Battalion's 68- man, 81mm Mortar Platoon. He was accepted into the Marine Enlisted Commissioning Education (MECEP) Program in 2011.
Sgt Kramer attended the University of Colorado in June of 2011 while assigned to NROTC Colorado. Candidate Kramer attended and graduated Officer Candidate School in 2012. While at NROTC Colorado SSgt Kramer served as the Semper Fi President and graduated Summa Cum Laude with a Bachelor of Science in Business administration with an emphasis in Finance and minored in economics. He was also the honor graduate of his NROTC class, earning the James Cathey Leadership Award. 2ndLt Kamer was commissioned in May, 2015.
2ndLt Kramer reported to The Basic School, Delta Company in September, 2015 where he graduated in the top 10% of his class and was on the Commanding General's Honor Roll. After completing The Basic School, he reported to Marine Corps Communications and Electronics School in Twentynine Palms, CA.
In 2016, 2ndLt Kramer was assigned to Marine Wing Communications Squadron 38, Miramar, CA. During this assignment he served as a platoon commander, squadron adjutant, detachment executive officer, and attended Legal Officers Course, San Diego, CA.
1stLt Kramer's Personal awards and campaign medals include the Purple Heart, Combat Action Ribbon, Humanitarian Service Medal (two stars in lieu of third award), Iraqi Campaign Medal, Global War on Terror Expeditionary Medal, Good Conduct Medal (two stars in lieu of third award), Global War on Terror Service Medal, National Defense Medal and the Navy and Marine Corps Achievement Medal (gold star in lieu of second award).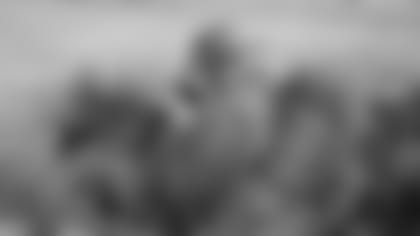 The Military Hero of the Week presented by **California Resources Corporation** was created to acknowledge the heroic efforts and sacrifices made by our U.S. service members, veterans and their families. Each week of the Regular Season the Los Angeles Chargers will honor a Military Hero. The honored service member will receive four tickets to a Chargers home game where he or she will be recognized on-field.
Do you know a current or retired service member? Click here to nominate them to be our next Military Hero of the Week!