Gregory was drafted in 1968 and soon after deployed to Vietnam to serve our country in the Vietnam War. Upon arrival, Alaimo was assigned to the First Infantry Division, Big Red One. A normal tour in Vietnam was 12 months. Alaimo extended his tour and served 15 months in Vietnam.
His awards include two Bronze Stars, two Army Commendation Medals, and a Vietnam Campaign Ribbon with 4 Bronze Stars.
Today Alaimo helps connect current and former service members with programs that benefit soldiers and veterans. He works with the LA Recruiting for USAF, Army, Navy and Marines and is an active Legionnaire of the American Legion Hollywood Post 43.
The Chargers thank US Army Veteran Gregory Alaimo, along with his fellow Vietnam Veterans, for their tremendous service to our great nation.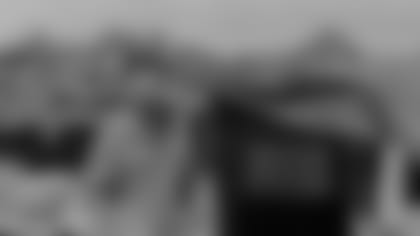 The Military Hero of the Week presented by **California Resources Corporation** was created to acknowledge the heroic efforts and sacrifices made by our U.S. service members, veterans and their families. Each week of the Regular Season the Los Angeles Chargers will honor a Military Hero. The honored service member will receive four tickets to a Chargers home game where he or she will be recognized on-field.
Do you know a current or retired service member? Click here to nominate them to be our next Military Hero of the Week!