Pro Football Hall of Famer and Chargers legend, Kellen Winslow, was one of five tight ends named to the NFL 100 All-Time Team.
Selected by the Chargers 13th-overall in the 1979 NFL Draft, Winslow played his entire career with the Bolts, becoming a premier tight end of his era.
During his nine-year career, Winslow led all NFL tight ends with 541 receptions, 6,741 receiving yards and 45 receiving TDs. As part of the famed Air Coryell offense led by Chargers head coach Don Coryell and quarterback Dan Fouts, Winslow paced the NFL in receptions in 1980-81 becoming the second tight end in NFL history to lead the league in catches in back-to-back seasons. His 89 catches in 1980 set an NFL record for receptions by a tight end in a single season, breaking Mike Ditka's record of 75.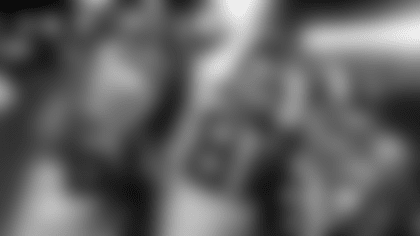 Although Winslow is known for revolutionizing the tight end position, his play in the Divisional Round playoff game against the Miami Dolphins in 1982 – aka The Epic in Miami – catapulted him into NFL lore. He finished the game with a then NFL playoff record 13 receptions for 166 yards and a touchdown. Additionally, he blocked a field goal to send the game to overtime – all while dealing with numerous ailments. The scene of Winslow being helped off the field after the 41-38 Chargers OT victory is one of the most iconic NFL images of all time.
Winslow was voted a first-team All-Pro three times and was named to five Pro Bowls. In 1994, he was named a member of the NFL's 75th Anniversary All-Time Team and is also a member of the NFL's 1980s All-Decade Team. He was enshrined in Canton in 1995.
Winslow joins linebacker Junior Seau as Chargers on the NFL 100 All-Time Team. Players were voted in by a 26-person blue-ribbon panel made up of coaches, team and front office executives, former players such as Fouts, and members of the media with a deep appreciation for the history of the league, its teams and players, as well as a commitment to research.