Over the weekend, the Los Angeles Chargers and Los Angeles Rams announced a two-year commitment of $100,000 ($50,000 per team) to provide full-time and part-time certified athletic trainers and resources to underserved high schools in the Los Angeles region. The funding will go through the non-profits West Coast Sports Medicine Foundation and Team HEAL.
Chargers Head Athletic Trainer Damon Mitchell and Rams Head Athletic Trainer Reggie Scott were joined by Dr. Clarence Shields, Sports Medicine Orthopedic Surgeon at Cedars-Sinai and Founder of Team HEAL, along with Dr. Keith Feder, Medical Director of the West Coast Center for Orthopedic Surgery and Sports Medicine and Founder of West Coast Sports Medicine Foundation, to present the check at Mira Costa High School in Manhattan Beach, Calif.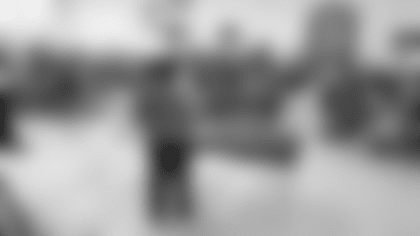 Both Mitchell and Scott spoke to the students in attendance about their careers and how athletic training is applicable to life in and out of sports.
Additionally, the NFL Foundation is matching the $100,000 donation for a total of $200,000 to make a tangible local impact.