The Chargers announced Saturday night that they added 18 undrafted free agents to their roster.
Here's what to know about the new set of rookies:
Brevin Allen, Campbell, OLB
Allen appeared in 44 career games and twice earned FCS All-America recognition at Campbell. He set Campbell's record with 38 career tackles for loss and ranks second-all time in program history with 20.5 sacks. Allen was named the Big South Defensive Player of the Year for his 2021 season and received all-conference honors in his final four seasons with the Camels.
Tyler Baker-Williams, North Carolina State, S
Baker-Williams earned All-ACC Honorable Mention each of his final two seasons for the Wolfpack. In his collegiate career, he appeared in 46 career games, totaling 153 career tackles (81 solo), five interceptions, 22 passes defensed, 13 tackles for loss. He also twice earned the team's DeWayne Washington Award, which is given each year to N.C. State's top defensive back.
Johari Branch, Maryland, C
Branch started in all 30 of his appearances for Maryland the last three seasons, as he shared the team's Offensive Lineman of the Year Award in 2022 season after helping QB Taulia Tagovailoa earn All-Big 10 Second-Team honors.
Cam Brown, Ohio State, CB
Brown originally joined the Buckeyes as a wide receiver but switched to cornerback in his first season. He saw action in 40 career games with 15 starts in the secondary throughout his five years at Ohio State. He earned All-Big Ten Conference Honorable Mention honors in 2021 after registering 24 tackles, seven pass break-ups and an interception.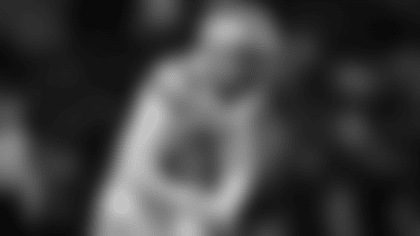 Terrell Bynum, USC, WR
Bynum transferred to USC and totaled 16 catches for 159 yards (9.9 yards per catch) and one touchdown in 10 games for the Trojans in 2022. In his four previous seasons at Washington, he logged 65 receptions for 934 yards (14.4 yards per catch) and six touchdowns, including earning an All-Pac-12 Honorable Mention nod in 2021.
Jerrod Clark, Coastal Carolina, DL
In three seasons at Coastal Carolina, Clark appeared in 38 games and totaled 105 tackles, 18 tackles for loss and 7.5 sacks to go along with three passes defensed and one blocked kick. He earned All-Sun Belt Third-Team recognition following his 2022 campaign.
Elijah Dotson, Northern Colorado, RB
Dotson began his career at Sacramento State, where earned an All-Big Sky Conference First-Team selection. He then transferred to Northern Colorado in 2022 and earned Second-Team All-Conference recognition after leading the Bears in rushing and scoring. He finished 2022 totaling 933 yards and six touchdowns on the ground to go along with a team-high 48 catches, as well as an 82-yard punt return.
Nathan East, Samford, LB
East was a two-time All-Southern Conference Second-Team selection and appeared in 53 games. He helped lead Samford to a SoCon title and FCS Playoff appearance in 2022, and finished off with 361 career tackles with 82 total stops, two sacks, one interception and a career-high seven passes defensed.
Michael Ezeike, UCLA, TE
Ezeike played in 48 games for the Bruins, posting career-best receiving numbers as a senior in 2022 with 20 receptions for 226 yards (11.3 yards per catch) and four touchdowns. He was a big target for UCLA and finished off his collegiate career with three receiving touchdowns against USC.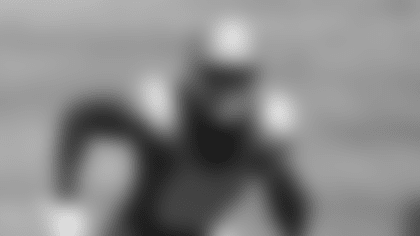 Andrew Farmer, Lane College (Tenn.), OLB
Farmer was an All-SIAC First-Team selection in 2022 after leading the nation (all divisions) in tackles for loss per game (3.1). Over his final two seasons, he totaled 44 tackles for loss and 17.5 sacks in 18 games played including 11.5 sacks in 2021.
AJ Finley, Mississippi, S
Finley played in 48 games, starting all 13 at safety in 2022. He led the Rebels in interceptions each of his final two seasons, and in 2022 led the team with 46 solo tackles. He also ranked second in the SEC in fumble recoveries (two) as a true freshman.
Tyler Hoosman, North Dakota, RB
Hoosman spent one season with North Dakota and ranked third in the conference with 1,023 rushing yards on 176 carries (5.81 yards per carry) and 12 touchdowns, earning him All-MVFC Second-Team recognition. He surpassed 100 rushing yards in six of 12 games played for North Dakota.
Mikel Jones, Syracuse, LB
Jones was a three-time All-ACC selection and a semifinalist for the Butkus Award in 2022 after totaling 84 tackles, seven tackles for loss, 4.0 sacks, a forced fumble and a fumble recovery in 11 starts as a team captain. He led the Orange in tackles in both 2020 and 2021 after earning Freshman All-America honors in 2019.
Terrance Lang, Colorado, DL
Lang accumulated 91 tackles (53 solo), 19.5 tackles for loss, eight sacks, seven passes defensed and one fumble recovery in 53 career games. He played in 12 games in 2022, totaling with 40 total tackles, one sack, five tackles for loss, five third down stops, three quarterback pressures, one fumble recovery and three passes defensed.
Nicolas Meslop, Delta State, OT
Meslop earned Second-Team All-America status in Division II and was first-team All-Gulf South Conference honors after starting all 12 games for Delta State. He made 31 appearances over three seasons for the Statesmen, also being named Second-Team All-Conference in 2019.
Tiawan Mullen, Indiana, CB
Mullen was a First-Team All-America selection in 2020, becoming the first Indiana cornerback to receive the honor. He appeared in 43 career games, totaling 33 passes defensed including five interceptions. He led all Big 10 defensive backs in sacks and tackles for loss in 2020.
AJ Uzodinma, Ball State, CB
Uzodinma finished his career at Ball State with 44 career passes defensed, the most by any player in program history. He was a Second-Team Mid-American Conference honoree in 2022 after totaling 46 tackles, three interceptions, 12 passes defensed, one forced fumble and one fumble recovery.
Pokey Wilson, Florida State, WR
Wilson appeared in 51 games over five seasons of action at Florida State, totaling 108 receptions for 1,521 yards (14.1 yards per catch) and 12 touchdowns. He led the Seminoles in receiving with 30 receptions for 382 yards (12.7 yards per catch) and two touchdowns in 2020, starting eight of nine games.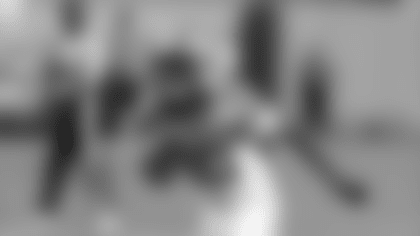 Bolt Up for 2023!
Secure your 2023 Season Ticket Memberships today! Click here to learn more.