Los Chargers regresan a casa este domingo para una fecha de la Semana 4 contra los Raiders. El inicio sera a las 1:05 p.m. hora pacifico.
Los Chargers, junto con la celebración del Mes de la Herencia Hispana en la NFL, celebran la herencia y la tradición de los latinos con una celebración "Puro Familia" durante el partido del domingo con múltiples actuaciones y apariciones.
Esto es lo que se puede esperar de la celebración de "Puro Familia" de los Chargers:
Antes Del Juego
Mariachi Juvenil Herencia Michoacana
El Mariachi Juvenil Herencia Michoacana iniciará los eventos del dia con una presentación afuera de la puerta de la Entrada 5. 
El Mariachi Juvenil Herencia Michoacana se formó en octubre de 2016. El grupo está compuesto por 10 integrantes de entre 14 y 19 años de edad. La misión del Mariachi Juvenil Herencia Michoacana es enseñar a la gente sobre la cultura a través de la música. El grupo ha competido en varias competencias, la más reciente en agosto de 2023, quedando en primer lugar en los Nacionales de Mariachi. Cada miembro se esfuerza por ser un modelo a seguir para otros jóvenes, no solo como músicos sino también como estudiantes y ciudadanos destacados de su comunidad. Esperan algún día ser profesionales y embajadores de esta hermosa música.
Además de la actuación inicial, el grupo actuará durante las festividades previas al juego de la siguiente manera:
Hora: 11:30 AM – 11:50 AM
Hora: 12:00 PM – 12:20 PM
Hora: 12:30 PM – 12:50 PM
Daniel, también conocido como "Mister Toledo", es un artista mexicano del sur de California, con una pluralidad de experiencia en varios medios. Antes de dar un acto de fe para seguir sus sueños, Daniel pasó su carrera artística de 8 años en el arte gráfico para varias empresas de indumentaria. Daniel recibió su título asociado en Diseño Gráfico de la Universidad Coleman y dedica su arte a su familia por inspirarlo a seguir su viaje. Como voluntario en Backfence Society, una organización artística sin fines de lucro, Daniel ayuda a elevar la importancia del arte y los murales en todo el sur de California. Daniel, que ahora reside en Los Ángeles, continúa inspirándose en su propia vida mientras explora profundamente temas personales y vulnerables relacionados con la experiencia humana.
Mister Toledo estará en el Nivel 6 Sur, y estará creando un mural de 11:00 a.m. a 1:00 p.m. También habrá una oportunidad para que los aficionados de Chargers se tomen fotos con el mural desde que comienza el juego hasta el final del último cuarto.
Pegasus CC es uno de los varios clubes de automóviles en el sur de California, específicamente en Los Ángeles, y también estará presente el domingo. Establecido en 2013, el club se encuentra ahora en su décimo año, una institución distintiva de una hermandad de varios clásicos como Bel Airs e Impalas con miembros que abarcan cuatro condados del sur de California. Homónimos como Apocalypse Now, Penny Lane, Blue Velvet, Gotham City y Crystal-Ship, por nombrar algunos, son ejemplos de la identidad original de cada automóvil. Cada automóvil es una representación cultural de la ciudad de Los Ángeles y el área metropolitana del sur de California.
Estarán ubicados en el Nivel 6 Norte, afuera de las puertas cerca de la Puerta de Entrada 5 de 9:00 a. m. a 1:00 p. m. mostrando una serie de coches clásicos.
Y junto a ellos también estará Estrella y además dos food trucks.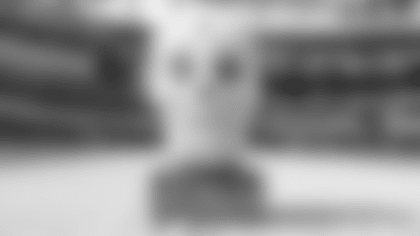 Himno Nacional
El Himno Nacional antes del partido será cantado por la cantante nominada al Grammy Lupita Infante.
La cantante mexicano-estadounidense Lupita Infante es parte de una generación emergente de artistas rancheros que están tan profundamente arraigados en sus tradiciones que poseen la confianza y la experiencia para rehacerlas brillantemente para sus fanáticos Millennial y Gen Z.
Lupita Infante fue nominada a los Latin GRAMMYs® 2020 por su canción "Dejaré" (coescrita con Luciano Luna). En la ceremonia, estuvo acompañada por El Mariachi Sol de México para realizar un cálido homenaje a su abuelo. En esta ceremonia también estuvo nominado su álbum debut La Serenata, así como en los GRAMMY 2021. A principios de 2022, firmó con Sony Music Latin mientras su carrera continúa desarrollándose y expandiéndose.
Hizo su debut en Sony Music Latin con el sencillo "Hazme Tuya", que coescribió con Alfredo "El Komander" Ríos. Una fusión de música de mariachi, norteño y sierreño, utiliza hábilmente letras con múltiples significados para retratar a una mujer que se hace cargo de los contornos de una relación. En 2022 lanzó "Pa' Dentro", "Las Flores De Camposanto" y "Have Yourself a Merry Little Christmas".
Su nombre resulta familiar al instante para decenas de millones de mexicanos, ya que es nieta de Pedro Infante Cruz (1917-1957), el cantante y actor mexicano más querido del siglo XX.
Disparo de Cañón
El cañón ceremonial será disparado antes del juego nada menos que por la voz de la radio española y figura de Los Ángeles, Don Cheto.
Don Cheto es el rey de la radio de Los Ángeles y un latino orgulloso que luce sus raíces mexicanas en su Gallavera todos los días. El locutor de radio regional mexicano número uno en los EE. UU., junto con Said, Gisselle y El Chino, son el equipo de radio matutino Don Cheto Al Aire y seguidores de Los Angeles Chargers. Estarán todos presentes el domingo.
Actuación de medio tiempo
El grupo Ozmatli, ganador del premio Grammy, actuará durante el medio tiempo.
El paisaje sonoro de Ozomatli refleja la versatilidad de sus miembros y la eufonía ecléctica de sus influencias. La banda original, que se originó como jóvenes activistas políticos y músicos, se formó en el corazón de Los Ángeles en 1995. Su música, una notoria mezcla de música urbana latina fusionada con elementos de hip-hop, salsa, dancehall, cumbia, samba, funk y merengue, comparsa, R&B del este de Los Ángeles, segunda línea de Nueva Orleans, ragga jamaicana y raga india—resuena con un mantra fundamental: explorar los sonidos del mundo navegando a través del tapiz cultural de Los Ángeles.
Su destreza musical ha obtenido una gran aclamación, marcada por prestigiosos galardones que incluyen dos premios Grammy, un Grammy Latino y el honor de servir como embajadores culturales oficiales de EE. UU., encantando al público de todo el mundo. En un sincero guiño a su colosal contribución a la vitalidad cultural de la ciudad, el 23 de abril se celebra el Día de Ozomatli en Los Ángeles.
Un viaje de 27 años, Ozomatli ha construido una discografía sólida, con ventas que se han disparado a cientos de miles en los lanzamientos de sus álbumes. Celebrando su 25º aniversario el año pasado, marcaron un hito con el lanzamiento de su noveno álbum de estudio, Marching On. Sus enérgicas presentaciones en vivo frecuentemente culminan con conciertos con entradas agotadas en todo el mundo. Más allá del escenario, han mostrado su estilo carismático en plataformas de televisión de alto perfil, incluidas The Today Show, Jimmy Kimmel, The Tonight Show con Jay Leno, PBS y Austin City Limits. Su momento cinematográfico notable llegó con una aparición en Never Been Kissed de Drew Barrymore.
Aventurándose en el reino caprichoso de la literatura infantil, la última exploración de Ozomatli ha encantado recientemente tanto a jóvenes como a mayores con su imaginativo libro, "Moose on the Loose", lanzado el 19 de septiembre de 2023. Esta lectura encantadora, una extensión de su libro familiar El álbum Ozomatli presenta Ozokidz, resume el espíritu exuberante de su música, tejiendo magia y melodía a través de cada página cautivadora.
Información adicional
También habrá mucha cocina mexicana en Juanita's Foods Tailgate Zone, que tendrá una variedad de productos de Juanita, compartiendo un legado de más de setenta y cinco años.
Además, los Chargers ofrecerán productos exclusivos con el tema de la Herencia Latina, hasta agotar existencias, en la Sala de Equipos del Estadio SoFi (Nivel 4, Zona de Anotación Sur), así como en otras tiendas del equipo.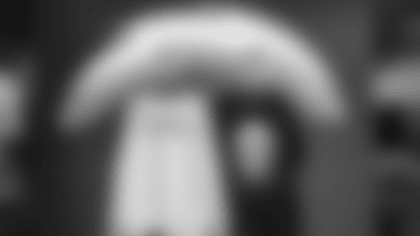 Bolt Up!
Secure your Chargers Mini Plan today! Click here to learn more.