Chargers.com is chatting with every Bolts assistant coach this offseason. Up next? Chris Gould.
It feels weird calling you Chris because everyone calls you by your nickname, which is 'Beep.' What's the background behind that?
"I've been going by Beep since I was three years old. My grandfather, he had cancer and was in a wheelchair, I'd climb up on him and he'd tap my nose and say, 'Beep' and I'd laugh at him. Everyone in my family just called me 'Beep' and then when I got to kindergarten, there was like three, four other Chris' in the class. Honestly, what happened is they'd be like, 'Hey, Chris' and everybody would kind of look. So I said, 'Hey, I go by 'Beep'. It just kind of stuck with all the teachers and everybody growing up. It went from a family name to all of a sudden it's what I went by. That's the only thing I really answer to."
You and I talk often about our kids and being a dad. How is dad life going for you?
"Ace just turned one, it's going good. Obviously, everyone who has a kid, it's life changing in some regard because I think you're much more aware of the things that are occurring both socially and culturally. You and your wife have to decide how you want to raise the kid, what morals and values you want to give him whereas sometimes I think early on when it was just me going through life it was like, 'I got these things that I really think are my values.' But then they change because all of a sudden you got other people you've got to put first in life. I think the really big thing is it kind of gives you empathy in some regard. Now you're in charge of this child that you're trying to raise and show love and stuff like that. I think you're much more aware of how you communicate, which I think is a big help as a coach. Your whole deal is how do you communicate information, how do people receiver it and how you deliver a message. I think you're much more aware of that stuff. I've really enjoyed fatherhood and for me personally, it's fun to see their personality change as they get older and older. It goes way too fast."
Let's get into your football career. How did you get into kicking in high school?
"I used to do the punt, pass and kick [competitions] when I was in elementary school. I just kind of did that on the side as I was playing soccer. I won one or two state titles in that and when I was in seventh grade, because we were in such a small town where everybody knows what's going on, they were looking for a kicker in ninth, eighth and seventh grade teams. They were like, 'Beep kicks, he does punt, pass and kick'. So I was like, 'Yeah, I'll play football and soccer at the same time.' Eventually, my love for the game just grew that I was like I just want to be a kicker and punter. That's kind of how I got started."
You ended up kicking collegiately at Virginia. Why did you choose that school?
"Obviously my brother [Robbie Gould] had some success at Penn State. After I started kicking, he decided he wanted to do it. He got started a little later than I did. He was at Penn State and we kind of figured out how the recruiting thing worked and what not. I just went down to Charlottsville and fell in love with the place. It's beautiful and then one of my mentors and someone I have a lot of respect for to this day is Coach [Al] Groh. When I met with him I just felt like he was really trustworthy, honest and that's kind of what I was looking for. I wanted to go out to the school where I felt comfortable with the coaches and get the opportunity to play. I felt like that was a good fit for where I was in life at that time."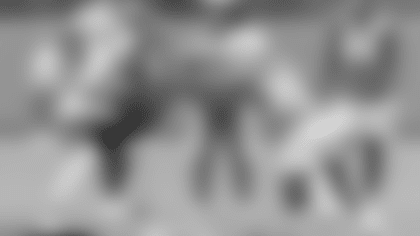 You went undrafted after college and then played in the Arena Football League two years later. What did you do for those two years?
"It's interesting, when I came out it was kind of a difficult time. They had just shut down NFL Europe around that time if I recall, so the NFL stopped allocations to the teams and they cut down, if I remember correctly, the amount of people they could have in camp. Obviously one of the positions where you don't bring extra people in is specialists. Also, I signed to play in the Arena League out of college but the Arena League shut down that year, too. That's where the two-year gap came in. And to be honest, I probably wasn't ready or good enough to play in the NFL at the time. It didn't work out in that regard but I enjoyed focusing on my craft for the next two years and trying to get better. What I did during those two years was one, I started a kicking camp where I would give lessons and stuff like that. I put three or four of those on and then it became too much effort, I didn't really care for it in that regard. And then, I was a bartender. That's kind of what happened in those two years, I just tried to get better at my craft and go from there."
How was your experience in the Arena League?
"It was great. My first year in the league I got Arena Kicker of the Year and I gained some valuable experience. The one thing that I think is crucial as a kicker in the Arena League is the uprights are only nine feet wide. What you actually develop is how to hit a straight ball and be consistent, whereas maybe when I was coming out I wasn't in that regard. I had some misses here or there, some short ones that I probably shouldn't have missed. But it's unforgiving and if you're not exactly right, it's not going in. I really enjoyed the Arena League from that aspect, I got to learn a lot about myself and my swing. The other aspect was it's a different form of football, which was kind of fun because you're learning this new game. It was fun to learn and go out there. I think probably the most fun thing I always tell people is we played in NBA arenas. We played in Dallas, Cleveland, Utah, Phoenix. You're going around and sometimes you're in these visiting team locker rooms for the NBA teams, which is kind of fun because it's not a football stadium but as you're watching the NBA Playoffs, it's like, 'I know what locker room they're in'. You kind of get an aspect where you can kind of envision the away teams coming in and where they are. I thought that was kind of unique as well."
How and why did you get into coaching after that?
"When I was playing arena football I was living in Chicago and one of the only fields that was open to the public is Elmhurst College. I would go there and kick and train, and one day their head coach, his name is Tim Lester, came out and said, 'Hey, how would you like to work with our kickers and punters? We're looking for a specialist coach.' I didn't have a lot of time, but show up whenever I could. He allowed me to do it and that was great. I worked with them for one year, I end up getting hip labrum surgery, so I was down for six, seven months so they told me, 'Since you can't kick or train, would you like to be on the staff full-time?' So I went over there and helped them out full time but then Lester ended up going to Syracuse as the quarterbacks coach. He was like, 'If I get a chance, I would love to bring you to Syracuse and try to help because I think you did a good job'. At the end of that year, I ended up going to Syracuse and that was kind of how I got started in coaching. Just some guy walking out and asking me if I wanted to help coach."
Any way to get your foot in the door, right?
"Yeah, it's hard to break in especially with the number of coaches these staffs are allowed to have. To me, one thing I knew is they only had a limit number of GAs [Graduate Assistants] and support staff, so I think it was easier to climb the ranks per se. Now, you're fighting and competing with all these young guys that want to be in the profession. There's really good coaches and guys that take it really seriously and it gets harder and harder every year to find breaks. I was just lucky enough that the one guy who came out and said, 'Hey do you want to help?' ended up going to Syracuse and taking me there."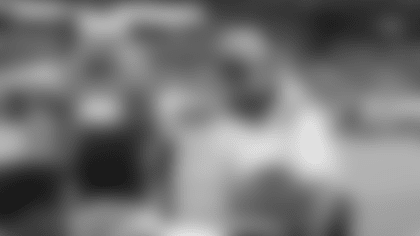 What's your relationship like with your brother? Do you guys talk football often?
"I would say the majority of the time we spend it's talking about football. The one thing that's been a driving force in our relationship is we're both super competitive and I think that's quite evident with how he performs. This guy is an all-time competitor, he doesn't want to give an inch on anything. That's even in conversation. But the real aspect is I've been able to talk with him a lot about football and I was able to learn a bunch of stuff about kicking, punting, how things are done and what to look for, stuff like that. The other aspect is he's a good sounding board where you can bounce ideas and stuff off of him because he's still in the player mode and I'm on the opposite side where I'm a coach. I'm like, 'I want to install something like this, do you think it would land with the players?' And he's able to give me his opinion so I can curtail something so that it's player friendly and simple, but still helping in regard to scheme, technique and fundamentals."
From a brother standpoint, how proud are you of his career?
"Obviously super proud, obviously some of the accomplishments he's made are unbelievable, getting to the level where he's one of best of all time is awesome. I think he deserves all the success he gets because this guy is just constantly working. Some guys are like, 'I'm going to take six weeks off after the season, get my body right'. He takes like 10 days then he's like back at it. He watches film over and over and over, he knows himself better than anybody else, which I think is a big thing because he can fix problems ASAP. If he misses a kick, he knows exactly what to change which Is part of the reason why I think he's had so much success. So, yeah, super proud. The other aspect I think people might not necessarily see is we're just from a super small town where maybe you don't get recruited or do that stuff. For him to go from a walk-on at Penn State to one of the best of all time, to me that just shows incredible commitment to his journey."
So, you're at Syracuse and then you go to the Broncos for seven seasons. What did you learn once you got into the NFL?
"That I didn't know as much as I thought I did. I was at Syracuse, a Division I school, and you think you have all the answers, especially as a young coach. One thing I learned is that you always have to be willing to learn and study. The other thing I learned is that you're dealing with a variety of players in the NFL where some guys have 10 years of experience and some guys have no years of experience. You have to find a way to coach them and get them all to do the same thing knowing that they are all different. You almost have to change how you coach guy-to-guy in order to be successful and get the results you want. Coach Staley always talks about it, but the relationship aspect is huge. I got to Denver when I was 28 years old and I have to ask a 30-year-old gunner, a guy who's older than me and has played eight years, to do something new to him. He has to trust that what you're saying will make his game better in the long run. You have to be able to show a rookie and a vet the same clip but make it hit home for both those guys. It was very interesting to me."
You helped Denver with Super Bowl 50. Describe what that meant to you.
"Obviously, growing up my goal was to win a Super Bowl no matter what. It didn't matter if I was playing or coaching, I just wanted to hold that trophy. It's the ultimate accomplishment, the Mount Everest and not everybody gets to do that. For me, it was just a culmination of all the hard work and effort. But the one thing that was interesting is that I was 28 and won the Super Bowl. You have to find a way to stay motivated because there's obviously more Super Bowls coming and you have to keep competing. Learning from a guy like Gary Kubiak, he was like, 'That season is done. We have to move on and do it again.' Everyone is hungry at all times."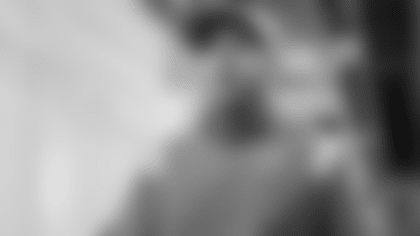 Did you know Ryan Ficken before you landed here last offseason?
"No. I had worked with Coach Staley in Denver but got released there, so I reached out to him about any opportunities to be considered. So Fick gets the job, and we hadn't really known each other besides when we had joint practices together in Minnesota. Fick called me and said, 'Hey, I liked the way you worked at joint practices and I thought you did a good job.' Without that joint practice, I'm, not so sure it lands, you know? But I was willing to jump at the first opportunity to work with a guy like Fick because his reputation around the league is great. He had success in Minnesota and then in our first year here, but he's just a great human being. You can tell this guy has a real sense of creating relationships and have an open and honest policy with players. They respond to that and I've learned how to create culture from the way he handles it."
What impact did Josh Harris have on your group last season?
"Well, he's one of the best long snappers in the league. But even more than his talent, he's one of the best leaders. He has presence, people respect his opinion and is just really smart. He knows how to adjust, get to the right calls and put our team in good situations. And he's able to help the guards on the punt and field goal teams, so he's almost an extension of us as coaches. We have so much confidence in him to help get us right."
Do you think JK Scott surprised people with his play in 2022?
"I think he's always had that potential. He has elite leg strength. I told my brother that I think he's one of the best pure punters I've ever seen in person. Between hangtime, direction and distance, he just punts the ball with such high efficiency. And really, he's a worker. He's out there doing drops on his own for an hour after we're done with meetings. The success he had was always coming. Sometimes things don't always click right away. But when they do for a guy that's as talented as him, that's when you're able to have success. It's a credit to him because he just keeps working."
A big topic of the offseason is the kicking battle between Dustin Hopkins and Cameron Dicker. How are you approaching that entering training camp?
"The biggest way I approach it is that, yes, it's a kicking competition. But we have two quality kickers, just upper-echelon NFL talent guys. My presence around them is that I want to make them elite. I let them tell me what they want to work on and how they're getting it done, and then tell them one thing I see on that day. Obviously knowing that we can only have one kicker on the roster, you're looking to get both guys as consistent as possible so that you can't be wrong with any decision. But you also want to get both guys a chance to play for another team. It's a tough deal because only one guy gets to play. Last year we had three guys but that's pretty rare. We'll make a decision knowing we're losing a really good player. That's the hardest part. I want to create longevity for both guys because I want both guys to play in the NFL for a really long time."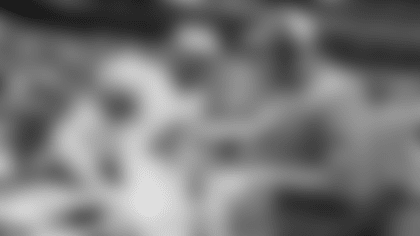 Bolt Up!
Secure your 2023 Season Ticket Memberships today! Click here to learn more.