Chargers.com is chatting with every Bolts assistant coach this offseason. Up next? Pat White.
Thank you for taking the time to chat, Pat. The last year was a bit of a whirlwind for you after you were hired in July, but what was Year 1 like?
"Things were moving fast. I came in at the start of camp. So, it was come in and get going, it wasn't like I had a grand opportunity to get in and get a head start on learning. It was come in and help us teach. But it was a great experience, a bunch of good guys and I'm lucky to be in a room with a guy who I have a past with, [Chargers wide receivers] Coach [Chris] Beatty. He's willing and able to help me any questions of concerns I have. It's been a blessing."
How long have you known Coach Beatty and what's the relationship like?
"Coach Beatty and I met in an unfortunate situation in my career. My head coach left after we lost an opportunity to go play for a National Championship [at West Virginia]. With the new hire, Coach Beatty came in and we spent a year together at West Virginia. He was coaching the running backs while I was a quarterback there."
You're an offensive assistant on the coaching staff. What does that role entail?
"Any and everything that any offensive coach needs or any player needs. I'm willing and able to assist them whatever capacity that may be. A lot of the pre-practice, it's making sure the data is up to date and everybody has what they need."
Do you mainly work with wide receivers then?
"Out here [at practice] I am spending most of my time with receivers. In the building it varies. Whoever needs assistance."
Why did you get into coaching a couple years ago?
"Everything in the universe threw me back in this direction. I tried hard, after what proceeded to be a failed career, to distance myself from the sport. But everything in life pulled me right back to it. I was blessed enough to have a former teammate, Ryan Stanchek, who stayed on me until I got into coaching. He helped me get into it."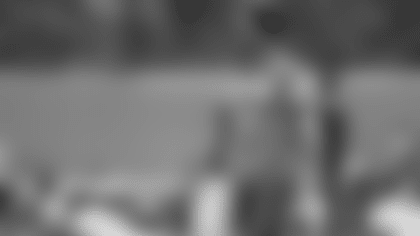 Were you surprised you actually got into coaching?
"I say get away, but I was still doing some private training. I guess it was sort of a battle trying to distance yourself but having a strong passion, too. So regardless of what you do it's going to pull you in. It's kind of what it did to me."
What are your long-term coaching goals?
"I want to be a head coach. It starts with working my way into the quarterback room, becoming a coordinator and be a head coach. We're going through the proper steps and proper channels."
You said you look back at your NFL career as a failure. Why do you view it that way?
"Perception is reality. I did it for a while, I did at is as I got in, I was in for a year and out after a year. But it gave me so much and also had an opportunity to get back into the game, after being cut in 2010. In 2013, went back to [Washington] and that taught me a lot about what I was capable of. It gave me a great outlook on the possibilities."
You were a dynamic dual-threat quarterback in college. Do you feel like you were a decade or so early? Could you have been like Lamar Jackson or others now?
"I think Coach Pat White is perfect for the NFL where the game is going right now. I'm grateful for the position I am. I'm definitely honored to be in it."
You were a household name while at West Virginia. Almost 15 years later, how do you look back at your college career now?
"A lot of exciting times. But obviously, as a competitor and an athlete, you remember the good times with your teammates, but also the let downs on the field. We had a lot of wins. A great career. We didn't finish the way we should have. I'm here to make that happen."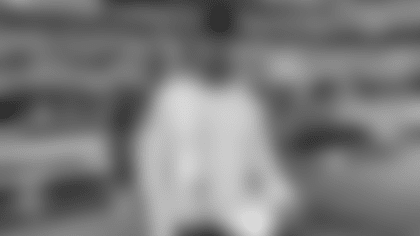 You were 4-0 in bowl games though!
"We did finish the years off of a high note."
But you're talking national titles…
"Yeah. We finished each year off on a high note. But the ultimate goal, at that level, was to make it to the national championship."
Do you still keep in touch with all those guys?
"Yep, still talk to Steve [Slaton]. Talk to Darius Reynaud, Owen Schmidt. Pat McAfee … when he responds. He's a good friend and a good teammate."
Back then it seems like we all played the NCAA Football video games? Did you get in on that? I'll admit it, I played with Pat White and the West Virginia offense.
"Here's what is funny. I was excited as heck to play it. Getting out of summer workouts, I think it was 2007 NCAA. You crack it open and play with West Virginia. I'm already in the game. I go to take a snap … and I'm right-handed. I'm like, 'Nope.' So I boycotted it and refused to play it."
Did your teammates boycott it, too?
"No! Everywhere I went, they were playing it. But I was like, 'Nah.'"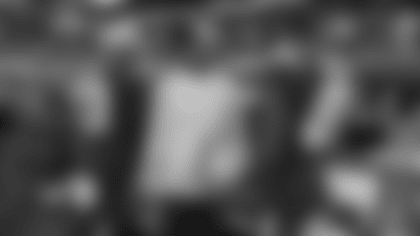 Do any Chargers players ask you about your college career or the video games or anything like that?
"From time to time it will get brought up. More so, it's coaches. But the older guys who recognize it, yeah. Once the younger guys realize who I am, they say, 'You're the guy from the video game?!' I guess I am."
You hear they're bringing the game back??
"I did hear that. That's pretty cool."
Away from football, what's your life like?
"Family oriented. I'm a father of three of three going on four. So anytime I'm away from football, it's enriching their lives and making sure — despite this hectic coaching schedule — that I can pour into them as much as possible."
So, three kids, all girls? All boys? A mix?
"I have two girls and a boy, and then a boy on the way."
How do you balance all that with the long hours?
"I'm blessed to have a wonderful wife, Cristina, who's been an angel for our family. But it's making sure that when I'm with them, I'm intentional and that they know that I care and I love them. And they know that I'm leaving for their betterment. Dad is not leaving the house just to go have fun. Dad is trying to enrich their lives and make their lives better."
What do you love about being a dad?
"Watching your kids learn and grow, just become more courageous in themselves. I always tell my wife and my family that we're raising future adults. We have our fun and I love on them as much as I can. But there's a certain level of respect and compassion, all the important things in life, that I try to instill in them, too."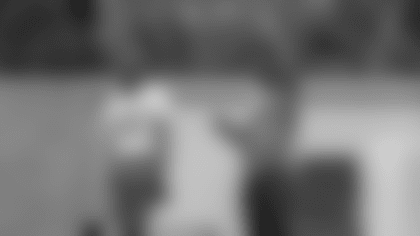 Bolt Up for 2023!
Secure your 2023 Season Ticket Memberships today! Click here to learn more.