Chargers.com is chatting with every Bolts assistant coach this offseason. Up next? Tom Donatell
Congrats on the offseason promotions. What excites you about these new opportunities?
"It's just more responsibility, more able to create meetings and presentations and add to what's already been built here from the guys before. Really just standing on their shoulders and try to improve it any way I can from my experiences in other places, Seattle and the college level. It's just a really cool situation for me to take that next step in my career and improve on what we've already done with the coaches — Coach [Derrick Ansley], Coach [Brandon] Staley and obviously Coach [Renaldo] Hill the last couple of years. Obviously, feel really blessed and take this opportunity and responsibility really serious and it's just a cool way to continue to grow as a coach, being in front of groups more, talk more, teach more, find my voice, how my teaching comes out, my teaching skills, all those things develop even faster now. Really excited to have this opportunity for sure."
How would you describe your teaching style?
"I try to be interactive in our meetings, asking a lot of questions, visuals, good examples, bad examples. Try to do a lot more good examples but also learn from other players of other teams across the league, find examples of why we do things the way we do them so they can understand the why of things as you might've heard other coaches talk about. I definitely believe that when players understand why, it just clicks a lot faster and they can solve problems for you on the field if there's an unscouted look or an unscouted matchup or a favorable matchup.
It doesn't really matter what we know, it's what the players know so as much as we can transfer the knowledge and those teaching points to them, it's the players game, they're going to win the game. It's just that always trying to pass on information to them visually, get them up in walk-through's and it could be outside of this sport. I use rugby tackling clips to show tackling, we show some basketball clips in some certain things. Anyway to keep them engaged because it can be a long season, a long year, a long OTA phase and some of these guys have been in this system and heard these coaching points over and over again. So how many different ways can I coach the same thing to keep it fresh. Maybe one guy hears it one way and it doesn't click for a year and then I say it differently another time and now it clicks. Always striving to have two, three or four ways to teach the same thing."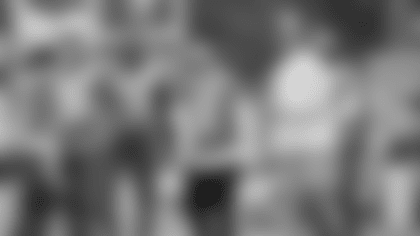 How do you adapt when not everyone learns the same way?
"You have to learn the person first, see what makes him tick and what coach always talks about is competition and relationships. Obviously we have our competition piece to this whole program but the relationships is really what makes us different and getting to know them off the field, getting to know who they are as a person and not just a football player, what do they value, get to know them off the field like family, friends, all that stuff so you can have a relationship and hold them accountable. That's one piece to it, then you also start to learn, 'Okay, this guy needs a little bit more 1-on-1 time. This guy, I can just tell him and he's got it, this guy we need to walk through it after practice'. You start to learn the learner and then adjust your teaching as you go through this."
Tell me about your playing career at Iowa. It seems like you were all over the place.
"It was quarterback then pretty quickly safety and then it was one year at outside linebacker, then back to safety my senior year. It was really like quarterback, safety, 'backer and safety. Quarterback was really quick, I got there, went through spring ball then that first year really I went to safety."
What went behind the move to safety?
"Just trying to get on the field quicker. They recruited a bunch of quarterbacks and there was some opportunity on defense so I kind of had the feel that I was going to get switched by how the recruiting went and they just let me start quarterback then 'Let's actually pull the trigger and switch."
How did changing positions change your view of the game?
"Playing quarterback most of my career, you learn offensive football and how it works. Obviously, Coach Staley is the prime example in playing quarterback all his career and then being a defensive coach, you don't see a lot of that so it helps you understand the game a little bit more. How offenses work, what they're trying to do and obviously as many perspectives across the ball and on the same side of the ball as much as you can learn different positions, you just kind of learn how everything works. It just kind of got me going into that coaching mode trying to learn everybody's position the different spots I played. It's very invaluable to have those experiences, especially at a place like Iowa that was such a developmental program of players, really taught the basics and had conviction on what they believe schematically, training, everything. It really set in place for a college kid which was really an invaluable experience for me playing."
You probably had some Iowa teammates who are now in the NFL, right?
"Micah Hyde, played alongside him. He's still playing, he had an unbelievable career, I still talk to him every so often. Tanner Miller, he was the other safety with me. Other NFL guys, Bryan Bulaga was my roommate, I lived with Bryan. Then, Tyler Sash, he played in the NFL for a while. [George] Kittle came in ... my senior year was his freshman year. I know George decently, he knows my wife's family. He was childhood friends with my brother-in-law when they were younger. They know each other a little bit so I know George pretty well, so pregame we catch up. C. J. Beathard lived with me for a summer as a freshman, those guys came in as a freshman when I was a senior. Obviously, there's a bunch of guys I'm forgetting about, but those are kind of the close guys I was with that played in the NFL."
Your dad is longtime NFL defensive coordinator Ed Donatell. What have you learned about football from him?
"When I was younger, we'd talk scheme, football and as we started understanding that stuff, it was more into teaching, styles of teaching, relationships, how to deal with different personalities and be a good teammate as a staff and a player whatever it was. He was just so big into team and culture, we spent a lot of time talking about that. Especially when he was in the division at Denver and my first year we played him in the division, you can't talk about schematic stuff, but you can always talk how you're teaching, how you're presenting this.
It's a really special relationship that he's helped me football schematically unbelievably and also that second piece of how you're setting up your meeting, how you're organizing this, what are the terms you're using to coach a certain technique, what images you're using, all that stuff. And then, just being a dad, he was a special person in a lot of people's lives and it wasn't any different for me and he was my dad, he was all that that comes with that. We're really close, we still talk all the time when I'm driving home from work, 'Hey, what happened today? How did it go?' Very, very influential and special person for me."
How many games have you coached against each other?
"Three. One of them I was at the Seahawks and he was at the Bears. They beat us on Monday night, Coach Staley and Coach Jay Rodgers were on that staff. That was the first one, a pick-6 to seal it against us. And then the two times here we spilt, we lost to them in Denver and then I finally beat him here once that first year we were here, that second game. And then last year he was in Minnesota. Three times, I'm 1-2. We'll see what he does in his future here if he calls it quits or keeps coaching. He's got the upper hand right now. I actually play my brother first game this year, he's in Miami as an assistant to the linebackers there. This will be our first matchup here."
You spent four seasons with the Seahawks. What did you learn from your time in Seattle?
"Invaluable culture. Coach [Pete] Carroll was the greatest culture-setter I've seen, and Coach Staley does a lot of the same things. He's just got all those years of unbelievable ability to allow people to be themselves but still in the constraints of the team. He was a great teacher, taught me how to present, he taught me how to find joy in this profession, you can get bogged down in this profession and jaded. He taught me how to talk to players not just coaching talk all the time, you've got to make it simple for them, you can't make overbear them. He taught me how to pour into others. Invaluable four years for me to learn and it was kind of a transfer of when I got there, it was Kam Chancellor, Richard Sherman, Earl Thomas, Michael Bennett, Cliff Avril.
I was there that last year and then it started to move on so I got to see like a transfer of team and roster and how to handle personalities and make it all fit together. It was just a cool experience to see all of that, really cool time to be there. His influence is all over what I do here and the rest of his staff. The thing about Pete is it's not just Pete, it's his staff because he empowers everybody that you get the whole experience from all the different identities in the group. It's a cool experience to be a young coach and just be able to watch everyone present, how they present and have fun with it, teach and be good teachers. Really cool experience in Seattle learning from Pete and how he does things because he's so unique in how he approaches and how runs his program so it was really cool to see that."
What has your relationship been like with Derrick Ansley the last two years?
"Unbelievable. Taught me so much organization-wise, how to teach, different concepts, just scheme. He's got a huge catalog of scheme that I hadn't been exposed to so much, so just the schematic part of it, how to hold players accountable, how to structure my meeting. He's been invaluable, I look up to him as one of the best coaches I've been around. To be under him the last couple of years and continue to learn from him and his new role has been a dream come true. Just to have a kind of mentor in this league is really valuable."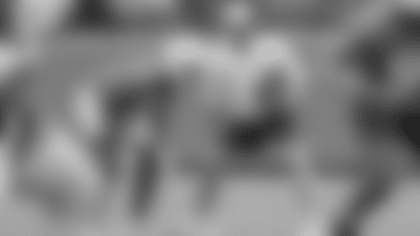 What are your expectations for the secondary in 2023?
"Just continue to build on what we did the last two years. We have a lot scheme in our defense and a lot of concepts and towards the end of the year last year, we were really starting to click. Guys were getting on the same page, playing together as a unit and that's what we expect to continue to build off of that and get J.C. [Jackson] back in the fold healthy and continue to build the depth and continuity within our group. I think that's our goal and focused on that process of, 'Hey, just keep getting the next guy better, whatever he's at now just get him better as a developmental coach and that'll be a group, a tight group.' [Derwin James, Jr.,], J.C., Alohi [Gilman], JT Woods, Michael Davis, Asante [Samuel, Jr.], all those guys are starting to get really close on and off the field and that's when you start seeing some good progress on the field, when they can trust each other. They're close, tight-knit, trust group that plays fast and finds joy in what they're doing."
Can you quantify the impact Derwin makes?
"He's an alpha. When I look at leadership, I always compare him to Kam Chancellor. We'd always talk about in Seattle, there's leaders within position groups, there's leaders on the defensive side of the ball, offensive side of the ball and then there's guys that transcend the whole team that can influence the offense, defense and special teams. Derwin's got those qualities and when he's out there you feel him, he's got that alpha dog. Obviously he's a great player, he's a phenomenal person off the field, too. He cares about his teammates, he's selfless. He's one of the best superstars I've ever been around in that way, like really cares about other people and he shows it. He doesn't just say it, he shows it in many different ways. Unbelievable leader, you feel his impact in the building, in the hallway, he's smiling, he's got great energy. He's a very huge piece to what we're trying to get done."
Who's one guy in the secondary you're excited about?
"It's hard to pick one, I think all of them. As a coach, you've got to look and make a plan for each and every one of them and every guy has potential to make the team or if you've been on the team, to go be an All-Pro or starter. Everyone's got that next step to them. To single out one guy, there's just so many guys that you're excited about. J.C. coming back, Derwin taking the next step with all the different positions that he plays and getting an understanding of all of it. Asante ending on that big game with three picks, the sky is the limit for this guy, understanding the game, finding his role at corner. Michael Davis, huge step last year, great job coming in and playing really good football. Ja'Sir Taylor playing Star [nickel cornerback], we got to find out who our Star position is. Is it going to be him, DJ, Star by committee? Alohi coming back, he's been such a steady player for us. JT Woods in his second year, Raheem Layne was undrafted and Mark Webb [,Jr.] was undrafted, all these safeties we've got to figure out these guys and how we're going to build our team. To me, it's just a really exciting group that we've got to figure out and find out who the best guys are."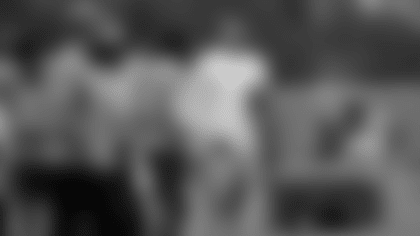 Bolt Up for 2023!
Secure your 2023 Season Ticket Memberships today! Click here to learn more.